Accolades
Dr. Janet P. Woodyard is a Baltimore plastic surgeon board certified by the American Board of Plastic Surgery. With more than 25 years experience, she has the training and qualifications to safely and effectively enhance the appearance of her patients. Dr. Janet Woodyard has been nominated and accepted as a 2018 American Institute of Plastic Surgeons' 10 Best in Maryland For Client Satisfaction.
View All Services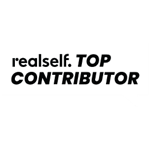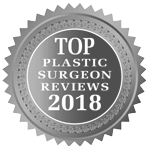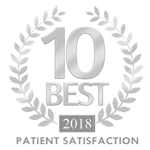 Reviews
"I had a breast reduction from Dr. Woodyard over 23 years ago and I must say I am still SO VERY HAPPY. I have watched some of these plastic surgery shows and recently I saw a show dedicated to women that had had complication from a reduction (the horror). I never thought one could have problems with a reduction but wow can you....I had the best results and experience with Dr. Woodyard and never had any complications and to this day my GIRLS are just as perking and looking great as ever. I remember how professional, caring and informative she was. I trusted her completed and I'm so glad she was worth the trust, as I was young and did not ask many questions. I am grateful now and was grateful then..."
A.A.
Google
"Dr. Woodyard, I sincerely would like to thank you such a kind and patient person and doctor that you are. You make sure that things are understood by the patient and explained thoroughly. Thank you for not being one of many "Stuffy" doctors that we have in healthcare. I would also like to inform you of the professional, very patient and friendly staff. I call the office five times in one day and the hospitality is always the same. They are the poster children of "Customer friendly". I really appreciate you and excited to have experienced you are my doctor."
L
Office Visit
"I had the best consultation today. Dr Woodward was very clear when she explained the pros and cons. This was my 3rd consultation and the prior 2 were horrible, arrogant and rude. I left Doctor Woodyards office feeling confident and totally informed. The front desk ladies were friendly and informative and made me feel comfortable as well."
S.H.
Google
"I had a VI Advanced Peel on my Face, Neck & Chest with Dermaplaning added on the face for a deeper penetration from the peel. It was the best peel ever. Stacey Edgar did the procedure with ease, confidence and answered all questions. It was a positive process. The office is professional with the best staff. I would recommend trying this new Peel by Stacey."
D.Y.
Google
"Stacey performed a skinbetter science peel with a one of the best dermaplane's I've ever had. My skin was super soft and had an amazing glow. Best part is, Stacey took her time and I never felt rushed or pressured. I highly recommend Stacey's aesthetic services to anyone who wants the medical grade treatments but with a pampered personal touch."
K.D.
Google