Accolades
Dr. Janet P. Woodyard is a Baltimore plastic surgeon board certified by the American Board of Plastic Surgery. With more than 25 years experience, she has the training and qualifications to safely and effectively enhance the appearance of her patients. Dr. Janet Woodyard has been nominated and accepted as a 2018 American Institute of Plastic Surgeons' 10 Best in Maryland For Client Satisfaction.
View All Services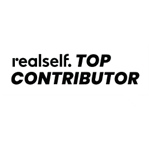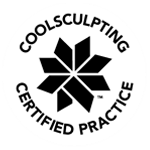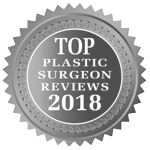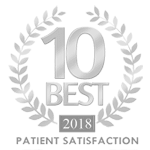 Reviews
"Dr. Woodyard, I sincerely would like to thank you such a kind and patient person and doctor that you are. You make sure that things are understood by the patient and explained thoroughly. Thank you for not being one of many "Stuffy" doctors that we have in healthcare. I would also like to inform you of the professional, very patient and friendly staff. I call the office five times in one day and the hospitality is always the same. They are the poster children of "Customer friendly". I really appreciate you and excited to have experienced you are my doctor."
L
Office Visit
"I am beyond thrilled I walked into Dr. Woodyard's office two years ago. Her professionalism and technical competence are excelled only by her bedside manner. My issues with my skin have been resolved and the experience has been truly life changing. Another critical part of my experience is the exceptional staff the doctor employs. To a person they are professional, patient and dependable. A special shout out to Stacey Edgar for her skin care services and product recommendations. Her knowledge of the latest developments In cosmeceuticals has actually streamlined my daily routine. I use four basic items instead of a medicine cabinet filled with goop and concoctions that don't deliver. I save time and money, and my skin glows."
K.H.
Google
"I got lip injections from Dr. Woodyard in January, and they still look great. She did my consultation and procedure in the same day and explained each option thoroughly and answered all of my questions. 100% recommend, I will be going back for another round of fillers soon ??"
A.S.
Facebook
"I would refer her to as many people as possible. Dr. Woodyard bedside manners and her skills and knowledge are out of this world. I am 8 months Post Op and it's the most rewarding surgery I've ever had I was a H cup now a C cup.. I absolutely just love my breast If I could show them everyday I would. The experience I've had in her office have been just as rewarding as it has been to be under the care of Dr. Woodyard... Thanks for all of your care."
J.K.
Google
"Doctor Woodyard is the Best - I love her! Doctor Woodyard is the epitome of professional, courteous, and kindness. She makes me feel confident with the entire process of injectables. I leave feeling beautiful. She is a spectacular doctor, and person. I definitely recommend to anyone who is interested in fillers or any cosmetic procedure to visit Doctor Woodyard office and see for yourself how terrific she is."
H.
RealSelf