Accolades
Dr. Janet P. Woodyard is a Baltimore plastic surgeon board certified by the American Board of Plastic Surgery. With more than 25 years experience, she has the training and qualifications to safely and effectively enhance the appearance of her patients. Dr. Janet Woodyard has been nominated and accepted as a 2018 American Institute of Plastic Surgeons' 10 Best in Maryland For Client Satisfaction.
View All Services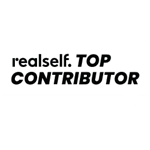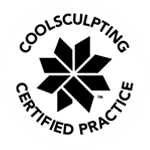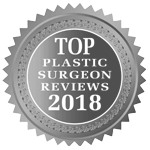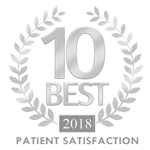 Reviews
"I had a breast reduction from Dr. Woodyard over 23 years ago and I must say I am still SO VERY HAPPY. I have watched some of these plastic surgery shows and recently I saw a show dedicated to women that had had complication from a reduction (the horror). I never thought one could have problems with a reduction but wow can you....I had the best results and experience with Dr. Woodyard and never had any complications and to this day my GIRLS are just as perking and looking great as ever. I remember how professional, caring and informative she was. I trusted her completed and I'm so glad she was worth the trust, as I was young and did not ask many questions. I am grateful now and was grateful then..."
A.A.
Google
"Dr. Woodyard, I sincerely would like to thank you such a kind and patient person and doctor that you are. You make sure that things are understood by the patient and explained thoroughly. Thank you for not being one of many "Stuffy" doctors that we have in healthcare. I would also like to inform you of the professional, very patient and friendly staff. I call the office five times in one day and the hospitality is always the same. They are the poster children of "Customer friendly". I really appreciate you and excited to have experienced you are my doctor."
L
Office Visit
"I have been going to Dr. Woodyard for years and she has been nothing short of amazing. She always has provided me with professional knowledge, expertise, and service. She is also very upfront about what will and will not work! I love the practice and would recommend her to anyone!"
S.T.
Google
"I have used Dr. Woodyard for several procedures over the last twenty years, medical and cosmetic. Her office personnel are always professional and efficient. I appreciate her conservative approach to care and she always makes sure you are happy. Her aesthetician, Stacey Edgar, addressed my concerns and created a plan for me that would help me avoid more invasive procedures. I highly recommend the office for any type of cosmetic concerns that you have."
D.L.
Google
"Professional and efficient personnel in the office. Dr. Woodyard has been my go to for over twenty years and I have always had a good experience. I appreciate her conservative approach and know that she will make anything right that I am unhappy with. Her Aesthetician, Stacey Edgar, is a joy to work with and really makes sure you understand the information."
D.W.
Facebook