An estimated 40 to 60 percent of men suffer from the condition of having enlarged breasts ("gynecomastia"). This condition can be caused by hormone changes during puberty, weight gain, certain medications, drugs and other health conditions. Unfortunately, diet and exercise aren't enough to correct this problem. Dr. Woodyard is experienced in the treatment of gynecomastia for men in the Baltimore area. This surgery can be performed in fully grown men, as well as post-pubescent boys. It produces a chest appearance that is more masculine and firm.
Breast reduction for men is often accomplished through liposuction for size reduction or by surgical breast reduction when the nipple position needs to be elevated and the skin tightened. Some men with milder cases of gynecomastia may only require liposuction to attain good results. This is performed to remove the fatty tissue residing under the skin. During this approach, a small incision is made around the areola (intra-areolar). This allows access for a suction device to move through the chest and remove fat and tissue. In severe gynecomastia cases, an en bloc resection of excessive breast tissue and tightening of loose skin may be necessary. Elevation of the nipple may require nipple grafting.
All male breast reduction procedures are performed under general anesthesia as an outpatient procedure at an accredited surgical facility. The surgery typically lasts 2-3 hours.Following surgery there will be some bruising and swelling and a compression garment may be prescribed.Most patients are able to resume non-strenuous work activities a few days later and incorporate exercise within 4-6 weeks. This surgery allows men to feel more confident when exposing their chest due to a firmer, flatter chest.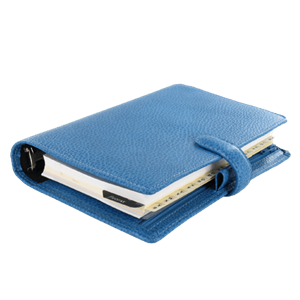 Plan Your Procedure
Recovery Time

4-6 Weeks

Average Procedure Time

2-3 Hours

Post-op Follow-up

1 Week

Procedure Recovery Location

Out-Patient
Contact Us
Male Breast Reduction FAQs
Every man is born with some soft tissue covering his pectoralis muscles. When this breast tissue overgrows into larger breasts, the pecs are often hidden. Through male breast reduction surgery, the excessive tissue is removed so the natural contour and shape of the chest wall can be seen. Men who wish to tone and strengthen their chest muscles will have equal opportunity to do so. Strength training will help lead to optimal results once this tissue has been removed.
Is Liposuction Always Needed?
In most cases, yes. The soft tissue and fat that collects in excess will need to be removed using liposuction. There are many liposuction techniques to consider. Some are less invasive and can help the skin become tighter on the chest wall. These methods can be discussed during your consultation.
Related Procedures