Patients who wish to change the contours of their face may consider facial implants to enhance their appearance. Baltimore plastic surgeon, Dr. Janet Woodyard, offers numerous options, including using facial implants to help create a stronger bone structure presence. Cheek augmentation using solid silicone implants can help to eliminate the sunken look present with weak cheekbones. In addition, chin implants are used to help create a stronger jaw line and an improved facial profile. Many patients who wish to improve their facial appearance may not be ready for a surgical procedure. For these individuals, facial injections using a derma filler product may create the results they desire. These options can be discussed during the initial consultation with Dr. Woodyard so that the best result can be attained.
During a facial implant procedure, Dr. Woodyard will carefully choose an implant that is sized to fit the facial structure of the patient. During surgery, she creates a "pocket" that will hold the implant in place. For the cheeks, the incision can be made along the hairline or through the inside of the mouth. Chin surgery generally involves an incision directly under the chin or through the lower lip. Once the facial implant is in place, absorbable sutures will close the incision. These procedures do not create noticeable scars because of where the incisions are placed during surgery.
Facial implant surgery is performed as an outpatient procedure, either under general anesthesia or intravenous sedation. These types of procedures take about 1-2 hours to perform. Following surgery, the outcome is immediately noticeable. There will be swelling and bruising at the area where the implant was placed and the skin may feel slightly stretched. As the surgical site heals, the implants will settled into their new position and sensation will slowly return to the skin. The final results, which are subtle and natural looking, generally take about 3-4 full months to appear.
What are Implants Made of?
Facial implants come in several varieties. The most widely used implants are solid silicone. Gore-Tex has also recently become a popular choice among surgeons for facial implants, due to the low rejection rate. Facial implants come in a variety of shapes and sizes depending on the specific needs of the patient.
In the hands of a qualified plastic surgeon, facial implants are safe. The rejection rate for facial implants is low and has been sited at less than 1%. All implants are FDA approved to use for cosmetic surgery.
Most patients can expect some mild to moderate discomfort after surgery, with some tightness or pulling around the incision and implant sites. These uncomfortable sensations should only last about 2-4 weeks. Numbness along the skin may occur for several months until the implants have settled into their final position and the internal tissues return to normal. The goal of any facial contouring surgery using implants is to create a natural, soft outcome.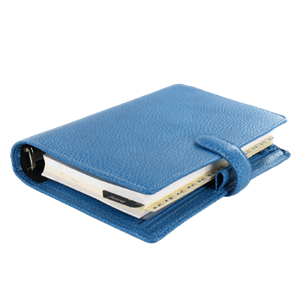 Plan Your Procedure
Recovery Time

3 Weeks

Average Procedure Time

1-2 Hours

Post-op Follow-up

1 Week

Procedure Recovery Location

Outpatient
Contact Us