Breast augmentation surgery continues to be the most popular cosmetic procedure in the U.S. While the majority of women are pleased with their augmentation results, some will decide to have the implants removed or replaced. Owing Mills plastic surgeon, Dr. Janet Woodyard has considerable experience in breast revision surgery and works with women to correct, remove or replace an existing implant. This decision is made because the implant is either in the wrong position or no longer aesthetically desirable. Replacement of older implants is also a consideration. Surgery for revision of prior breast lift, reduction or reconstruction also sometimes becomes necessary. Each breast revision procedure is somewhat unique. The procedure(s) needed vary by circumstances and careful planning by an experienced surgeon is required. This starts at the initial consultation.
Reviews
"I had a breast reduction from Dr. Woodyard over 23 years ago and I must say I am still SO VERY HAPPY. I have watched some of these plastic surgery shows and recently I saw a show dedicated to women that had had complication from a reduction (the horror). I never thought one could have problems with a reduction but wow can you....I had the best results and experience with Dr. Woodyard and never had any complications and to this day my GIRLS are just as perking and looking great as ever. I remember how professional, caring and informative she was. I trusted her completed and I'm so glad she was worth the trust, as I was young and did not ask many questions. I am grateful now and was grateful then..."
- A.A. /
Google /
Mar 21, 2019
"Dr. Woodyard, I sincerely would like to thank you such a kind and patient person and doctor that you are. You make sure that things are understood by the patient and explained thoroughly. Thank you for not being one of many "Stuffy" doctors that we have in healthcare. I would also like to inform you of the professional, very patient and friendly staff. I call the office five times in one day and the hospitality is always the same. They are the poster children of "Customer friendly". I really appreciate you and excited to have experienced you are my doctor."
- L /
Office Visit /
Nov 14, 2017
"I had the best consultation today. Dr Woodward was very clear when she explained the pros and cons. This was my 3rd consultation and the prior 2 were horrible, arrogant and rude. I left Doctor Woodyards office feeling confident and totally informed. The front desk ladies were friendly and informative and made me feel comfortable as well."
- S.H. /
Google /
Aug 17, 2021
"I had a VI Advanced Peel on my Face, Neck & Chest with Dermaplaning added on the face for a deeper penetration from the peel. It was the best peel ever. Stacey Edgar did the procedure with ease, confidence and answered all questions. It was a positive process. The office is professional with the best staff. I would recommend trying this new Peel by Stacey."
- D.Y. /
Google /
Jun 23, 2021
"Stacey performed a skinbetter science peel with a one of the best dermaplane's I've ever had. My skin was super soft and had an amazing glow. Best part is, Stacey took her time and I never felt rushed or pressured. I highly recommend Stacey's aesthetic services to anyone who wants the medical grade treatments but with a pampered personal touch."
- K.D. /
Google /
Jun 17, 2021
Previous
Next
Reasons for Revision Surgery
Breast revision surgery resolves cosmetic issues following a prior cosmetic or reconstructive breast procedure, most frequently (but not exclusively) involving breast implants. The surgery focuses on removal, replacement, or making a switch from saline to silicone-based implants. Listed below are the most common cases where a patient may be a candidate for this treatment.
Individuals who wish to undergo breast augmentation do so to increase breast size primarily for aesthetics. However, after breast augmentation, some women may be dissatisfied with their results and opt to revert back to their normal breast size. Others may want to remove their implants because of health concerns or other personal reasons. Breast revision surgery is a process where the implant is removed and the skin over the breast is tightened to make sure the breast sits in a natural position and looks normal. This choice may arise as some women grow older.
Despite the guarantee that implants are safe and leakages are rare, there are cases when a shell breaks down. If it is filled with saline, the solution will be absorbed by the body, and there will be a noticeable deflation of the breast. In the case of silicone implant rupture, the size of the breast may not change and detection of a rupture becomes more difficult. It can sometimes be determined by physical exam by an experienced plastic surgeon and in some cases may require an MRI.
Scar tissue around an implant can increase over time and tighten, thereby causing a capsular contracture. This can cause the implant to appear smaller, feel firmer, become displaced and/or become uncomfortable. This is corrected by capsulotomy, to open up the tight capsule or capsulectomy, to remove it and replace the implant.
Visible rippling of the implant, while not a complication of the original surgery, may occur during the aging process and may require a breast lift(mastopexy) or larger implant for correction. This problem is more common in thin patients and with saline implants.
Double Bubble Breast Shape
During the aging process of the augmented breast, a woman's breast tissue may drop more than the implant. This creates a "double bubble" appearance to the breast whereby the implant is situated higher than the nipple and natural breast tissue. Correction is by surgery to lift the breast and/or replace or reposition the implant.
Breast implants vary in size, texture, shape and base diameter. According to their personal preferences, some patients may be unhappy with how the breast looks and may consider a revision surgery to improve the appearance. They may desire a different size or implant shape. Some patients also later realize that they'd rather have silicone instead of saline. All preferences will be considered to modify the augmented breast.
Revision surgery is tailored to the cosmetic issues that need to be addressed. This may include implant replacement, scar tissue removal or alteration, or a lift if sagging is present. There are instances where an internal tissue matrix is required to support the repositioned implant if the natural tissues are thin or weakened. Ultimately, the corrective procedure is aimed at fixing the issues causing the patient's concern.
Breast revision surgery can sometimes performed under I.V. sedation and at other times under general anesthesia, depending on the nature and extent of the procedure being performed. The patient is usually sent home after treatment and seen in the office within a weeks time. Light activities can usually be resumed within a few days and full recovery is expected in 4 weeks with some settling of the implants over a few months time.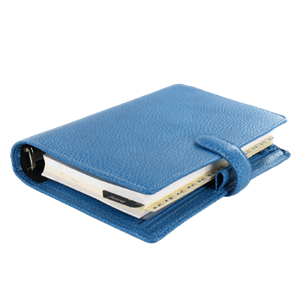 Plan Your Procedure
Recovery Time

3-4 Weeks

Average Procedure Time

2-4 Hours

Post-op Follow-up

1 Day

Procedure Recovery Location

Out-Patient
Contact Us
Related Procedures