What is a breast augmentation with Lift?
Breast augmentation with a lift is a combination of two cosmetic procedures. First, it involves a breast lift to remove loose skin and improve sagging and drooping; second, it adds breast implants to increase size and volume. Baltimore plastic surgeon, Dr. Janet Woodyard, recommends this surgery for patients who have breasts that are deflated, droopy and "lifeless" due to weight loss or following pregnancy and nursing. A thorough consultation will conclude if the patient needs a lift alone or implants only, or the combination approach. Breast augmentation with a lift creates beautiful, youthful, shapelier breasts.
Breast Augmentation With Lift Reviews
What Are the Benefits Of A Breast Augmentation With Lift?
Time, losing weight, pregnancy, and more can affect the aesthetic of your breasts, changing both your physical features and confidence. Breast augmentation with lift in Baltimore, MD at Dr. Woodyard Plastic Surgery offers many advantages to enhance and restore your body, including:
Shapes and contours the breasts
Relocates and reshapes the nipples
Raises sagging and drooping breasts
Changes the size of the areolas
Enhances breast fullness and volume
Gives you individualized selections for your unique goals
Enhances or reduces breast size
Results in a perkier, younger look
Am I A Candidate for A Breast Augmentation With Lift?
You may be looking into breast augmentation combined with a lift for several reasons. It's an ideal approach if you want to significantly transform your breasts and improve the firmness of the breasts. You may be experiencing breast sagging due to natural aging, pregnancy, or significant weight loss, thus, you want to enhance the fullness of your breasts — this can all be addressed with a combination breast surgery. Dr. Wooodyard will be able to determine whether a breast lift by itself will get your best outcome or if both procedures are better for attaining your overall desired look.
How is a breast augmentation with lift performed?
The surgery can begin or conclude with placement of the breast implant, but in either case, the implants are most often placed beneath the chest wall muscle. During the procedure, excess skin is removed and the breast is enlarged and reshaped. The nipple is repositioned and the areola is often reduced in diameter for a more youthful appearance.
What types of incisions are made in a Breast Lift?
All breast lift procedures will require incisions due to the removal of skin. There are several incision patterns that can be considered:
Incision made along the line surrounding the areola;
Incision made along the line surrounding the areola plus a vertical incision down to the natural crease below the breast; and,
Incision made along the line surrounding the areola plus a vertical incision down to the natural crease below the breast, then another horizontal line following the direction of the fold under the breast.
What Is Recovery After a Breast Augmentation With a Lift?
This surgery is an outpatient procedure and is performed in an accredited surgical facility. General anesthesia is used. Following the procedure, patients will need to limit movement, especially in the chest area for approximately 48 hours. Because this surgery represents a combination of procedures, the recovery is a bit longer and can take up to 8-10 weeks to recover. Optimal results will be evident within 6-12 months. This is the time period it takes for the implants to settle in their new position and for the scars to heal.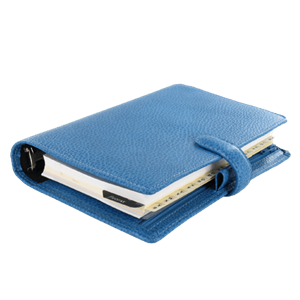 Plan Your Procedure
Recovery Time

6 Weeks

Average Procedure Time

3-4 Hours

Procedure Recovery Location

Out-Patient
Contact Us
Can implants address breast sag?
Implants will surely increase breast size, but a breast lift corrects the sagging (mammary ptosis) and elevates the nipple. Breast ptosis is caused by overstretched skin that has lost its elasticity due to natural conditions such as pregnancy, weight loss or aging. In most cases, placing an implant does not correct this. A lift at Dr. Woodyard Plastic Surgery corrects the sagging to create a tighter breast appearance and the implant then increases breast size.
Will I eventually need a secondary surgery?
Breast lifts can last for years, especially when patients adhere to a healthy lifestyle. Any significant weight gain or additional pregnancies could lessen the results of the surgery. This is why it is recommended to have this type of surgery when the patient is at or near their goal weight and do not plan to become pregnant in the future. Additional surgery could be indicated in the future to correct problems related to implants such as rupture or malposition.
Will I have noticeable scars after a breast augmentation with a lift?
Due to the nature of this procedure in Baltimore, MD, scarring is unavoidable. The incisions made during a breast lift are patterned to best meet the aesthetic goals of the patient. Although these incisions can be concealed under clothing, they will still exist. The good news, is that over time and with proper scar care, they do fade and become less noticeable. Most women find that their new shape and beautiful figure outweigh the scarring.
Related Procedures
Related Post