Dr. Woodyard is a lower body lift surgeon offering weight loss patients throughout Baltimore the opportunity to have a slimmer, more toned physique. A complete lower body lift treats sagging skin of the abdomen, waist, hips, outer thighs and buttocks in one procedure (or in a series of staged procedures). A circumferential body lift combines abdominoplasty with an outer thigh lift and buttock lift. Incision patterns vary, and include a 360 incision around the body to remove the "belt" of excess skin and fat around the trunk. The tissues are repositioned and tightened for a smoother, more toned appearance.
Lower Body Lift Reviews
"I am extremely happy with my results. I followed the doctors orders and had no complications during the healing process."
- - /
Office Visit /
Nov 12, 2014
"47 Years Old, Lost 80 Lbs, Wanted the Saggy Skin Gone! Owings Mills, MD - Dr Woodyard was wonderful! From the first consultation, surgery, the day after and later follow up care, she was very attentive and thorough, and I am very, very pleased with my results. I would recommend her to anyone thinking of having this type of procedure. Her staff is so nice and her office is very organized and professional. Thank you to Dr. Woodyard and her staff for a great experience!! The surgery was about 6-7 hours. The first week was the most difficult. A Lower body lift is a major surgery and the decision to have this done is not to be taken lightly. The first week was the most difficult, more so than I thought it would be. But the results are well worth the recovery!!! Dr.Woodyard is the best. I thank her from the bottom of my heart for what she has done to transform my body and the self confidence she has restored in me."
- M. /
RealSelf /
Dec 04, 2015
"After losing almost 200lbs and keeping it off for a few years, I realized I was left with saggy skin no matter what I did. It took some consideration but after meeting with a few surgeons in the area, Dr. Woodyard was what convinced me to have it done. She is extremely knowledgeable and experienced. She answered all my questions before I could even ask them! On surgery day she let my close family in with me when I asked to feel more comfortable and she explained every detail of what she was doing and what she would be doing. Post surgery she came to check on me the next morning and gave me thorough instructions as well as a number where I could reach her personally. She also called me over the weekend to check on me! Her staff is also so sweet and helpful. They are all super pleasant to chat with and answered it followed up with me extremely quickly. Now the part you're wondering about: the results. I seriously could not be happier. Nearly a year later I truly reflect all the hard work I put in with my weight loss efforts. She removed 10lbs (!!!) of excess skin off my mid section and my scar is less noticeable each day. I have absolutely no regrets on going with this surgery and know I made the best choice for my surgeon as well. If you are considering any type of plastic surgery, I encourage you just to make the appt. with Dr. Woodyard's team to discuss your options. They will make you feel comfortable, welcomed and cared about."
- M. /
RealSelf /
Mar 22, 2015
Previous
Next
During a lower body lift, an incision is made horizontally across the lower abdomen, circling the body. Through these incisions, excess fat pockets will be removed using liposuction and the underlying tissue and muscle will be pulled tight. An experienced surgeon will make every attempt to trim away as much loose skin as possible, while protecting the incision area to minimize scarring.
During/After the Procedure
All lower body lift surgeries are performed under general anesthesia in an accredited surgical facility. The duration of the surgery depends on how many procedures are performed and to what extent. It is common for a surgery of this nature to take 3-4 hours or longer. The recovery can also be quite trying. Most patients will be required to spend a couple of nights in the hospital. It could take 2 weeks or longer before work and normal activities can resume. A lower body lift can create a natural shape and a leaner, more toned figure. Patients who adhere to a healthy lifestyle can enjoy their surgical results for years.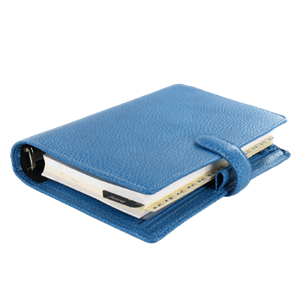 Plan Your Procedure
Recovery Time

4-8 Weeks

Average Procedure Time

6-8 Hours

Post-op Follow-up

1 Day

Procedure Recovery Location

Out-Patient
Contact Us
While this procedure produces great results, scarring is inevitable. However, every effort is made to create clean incisions and leave a thin scar line. These incisions are also created low to follow the natural bikini line and keep them hidden if a bathing suit is worn. The scars will continue to heal and fade over time. Most patients feel their sleeker, tighter body outweighs the scarring.
Because of the extent of this procedure, patients may feel discomfort during the recovery process. For this reason, patients are required to stay in the hospital for a couple of days to be monitored and will be prescribed pain medication to help minimize pain and discomfort.
Yes, insurance may cover some portion of a body lift procedure. For massive weight loss patients, there may be chronic skin infections or other issues caused by obesity. This varies by patient condition, insurance policy and procedure. Patient benefits will be discussed during the pre-op meeting with one of our billing and insurance coordinators.
Individuals contemplating a lower body lift will need to be at or near their goal weight. If they anticipate losing a significant amount of weight, this needs to happen first. Once the weight has been lost, a physical will be required to ensure the body has stabilized enough to endure surgery.
Related Procedures