Baltimore patients that strive to achieve a toned body through diet and exercise sometimes may not be able to achieve their goals because of permanent overstretching of the abdominal skin and underlying muscles. These changes can be the result of pregnancy, weight loss or aging. A tummy tuck is an effective solution for those who wish to have a smoother and firmer abdomen. This procedure removes excess skin and fat from the abdomen, and tightens the abdominal wall where muscles have weakened. Dr. Woodyard offers the latest approaches for abdominoplasty, and will create a surgical plan depending on the anatomy and aesthetic goals of the patient.
Tummy Tuck Reviews
"Thank you for doing such an amazing job removing my angioma. I still can't get over how wonderful it looks and it hasn't been that long."
- J.B. /
Office Visit /
Nov 12, 2014
"Thanks so much for allowing me to become the person I always wanted to be."
- S.S. /
Office Visit /
Nov 12, 2014
"Dr. W and her staff are amazing! Dr. W is passionate about her job and because of that she does amazing work. No high pressure sales tactics are used."
- - /
Office Visit /
Nov 12, 2014
"I had a tummy tuck and liposuction by Dr. Woodyard and I love the way I look! Dr. Woodyard did a fabulous job and she also treated me with kindness and made the entire experience a very smooth one."
- Anonymous /
Vitals /
Jun 07, 2011
"Tummy Tuck and Pcos. Tampa, FL - I would like to know if i can i get pregnant faster if i get a tummy tuck if i have pcos? Im 28 and havent got pregnant at all and been tryin for 6 years and my weight is 240. I really want to know whats the best thing to do with pcos should i do a tummy tuck or no... Please help me thank you very much."
- M. /
RealSelf /
Jul 05, 2015
Previous
Next
A traditional (full) tummy tuck is suitable for both men and women who have a moderate amount of excess skin in their midsection. It is commonly performed on women post-pregnancy and for patients who have experienced a significant weight loss. A full tummy tuck is performed through a horizontally-oriented incision in the area just above the pubic hair, usually extending from hip to hip. Through this incision, the separation between the paired rectus muscles is repaired and excess skin is trimmed away. Fat is also removed using liposuction. Once the abdominal muscles are pulled tight, they are secured with sutures. The actual length of the incision (and consequently the surgical scar) will be determined by the amount of skin to be removed. A second incision is placed around the navel if upper abdominal correction is required. In addition, The belly button is sometimes repositioned for natural placement.
Individuals who are in relatively good shape but desire a flatter tummy may be good candidates for a mini tummy tuck. These patients have loose abdominal fascia, but the muscles aren't stretched to the point where a full tummy tuck is necessary. In most situations of this nature, correction of the abdominal contour is simply needed below the navel, which means that a smaller incision can be used. It is frequently performed with the addition of liposuction to slim and help reshape the abdomen and improve the final contour. In most cases, the belly button is not affected by this surgery.
The extended tummy tuck is reserved for patients who require major skin tightening and body contouring following a major weight loss. The extended tummy tuck requires a longer incision that extends beyond the hips, as well as another one around the navel. Liposuction is used and the excess skin is trimmed away and tightened. The belly button is repositioned during this surgery.
A tummy tuck is performed under general anesthesia in an accredited surgical facility and typically takes around 2 hours to complete. It is considered an outpatient procedure. After surgery, patients will wear a compression garment and will need to rest for the first 48 hours. They should make a concerted effort to move around in order to help promote blood circulation, but should only attempt to initially stand at a 45-degree angle to protect the incision. Pain medication will be provided to help with post-operative pain. Clearance to resume exercise is usually given around 4-6 weeks.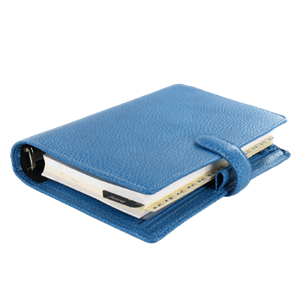 Plan Your Procedure
Recovery Time

4-8 Weeks

Average Procedure Time

2-4 Hours

Post-op Follow-up

1-7 Days

Procedure Recovery Location

Out-Patient
Contact Us
Patients who have loose skin in the lower abdomen may be better candidates for a skin tightening procedure such as a tummy tuck. If a patient is battling unwanted belly fat, but otherwise has good skin tone, liposuction (which removes fat only) may be all that is needed.
Abdominoplasty can be combined with another cosmetic procedure, such as breast augmentation, a breast lift or liposuction that targets another area of the body. This is sometimes referred to as a "Mommy Makeover" and is considered a common practice, especially where pregnancy, weight gain and breast-feeding are concerned.
Unfortunately, scarring is a part of this procedure. However, every effort is made to minimize scarring, and the incisions are generally placed in locations easily concealed by undergarments. For women who have had a previous C-section, the original C-section scar will be replaced with the tummy tuck incision. Most patients feel the physical results of this surgery far outweigh any scarring left behind.
New Pregnancy? Weight Gain?
For optimal results, it is recommended that patients wait to have abdominoplasty until after all pregnancies have been completed. This is to ensure the stretching and weight gain that occurs with pregnancy does not compromise the results of the surgery.
Related Procedures