What is a Breast Augmentation?
Women who are unhappy with their breast size may consider breast augmentation surgery to enhance their shape. As one of the most frequently requested cosmetic surgery procedures among Baltimore women, breast augmentation is designed to enlarge the breasts with the use of either silicone gel or saline-filled implants. Breast augmentation techniques have advanced so greatly over the past few years, that today's results, under a qualified surgeon, appear beautiful and natural. During the consultation, Dr. Janet Woodyard will work with her patients to understand their aesthetic goals, including breast size and desired shape.
Breast Augmentation Reviews
"Dr. W is an excellent surgeon who I would highly recommend. This was a great decision & the care I received from Dr. W and her staff was wonderful."
- Anonymous /
Office Visit /
Nov 12, 2014
"Want Breast Surgery???!.... Janet Woodyard is THE BEST!!! - Owings Mills, MD - After feeling self conscious about my undersized chest for years and breastfeeding two, I decided, "That's it, I'm doing something about this now!" I spent every evening for a week looking at reviews, websites and blogs. After deciding to move forward the next thing I had to do was pick my surgeon. For me this was a very personal, private decision, one I didn't feel comfortable discussing with just anyone. For me, having a male surgeon was not an option. Why would I want to go to any man for breast advice, let alone be undressed in front of him- no way! So onto the women I searched!When I found Dr. Woodyard I thought I'd give her a try and go to a consult, why not... I had nothing to lose! From the moment I walked through the door I had a good feeling. I went from being very nervous to at ease immediately! The office staff were amazing! Brittany and Stacey were so welcoming! I immediately felt like I was in a safe zone and actually wanted to talk about surgery, what I felt needed corrected, my insecurities etc! These girls didn't even ask me any questions... They were just at the front desk! I just felt like they were old friends and we were girl talking! This was not what I expected! I was imagining some sterile, serious sort of intimidating place! Can I just say, I loved it there!!!Ashley took me back before Dr. Woodyard came in. She was great! She was so friendly, helpful and made me feel right at home! Then Dr. Woodyard came in... I knew RIGHT away I had found my surgeon! She was friendly professional, and really listened to what I said. She never made me feel like her opinion was more important than mine. She looked me over (I wasn't even embarrassed!) and sat on the bench and gave me every possible fact, pro, con etc. Every website I read said to bring a list of questions with me so that I had every question answered, I was ready with plenty of them. At the end of her going over everything she asked me if I had any questions... I HAD NOTHING! She had answered every single thing I ever read, or could think of! This lady was good! She spent so much time with me! That's was it for me, I made my decision and scheduled that day! There was no turning back! I went for my pre-op appt. I brought pictures of what I wanted to look like (if my anatomy would allow). Dr. Woodyard looked over them, told me how she believed I could best achieve that look and listened to me. She never said "I think you should...." I really appreciated knowing that when I went under the knife and was asleep she was clear on what I wanted. I trusted her! At the end of the day my surgery was about her knowledge and experience, but even bigger about trust. I found someone I trusted with my own body, that was HUGE for me!!! On the day of my surgery she came in and measured etc. I even showed her my favorite picture again. :) Dr Woodyard has a very calm, warm, confident way about her. I had full confidence in this woman, and was eager to see what she could do! When I went back to the operating room, I have to admit it I was nervous, there was no turning back now! Seeing Dr. Woodyard in the operating room was very reassuring, she is totally in her element and you can tell she loves her job! There was even classical music playing!After surgery she went out and talked to my husband, he was amazed at how informative she was and he told me later "Dr. Woodyard was very clear on what you wanted and tried to do everything possible to give you the results you requested. She really cares!"My results are EXACTLY what I was hoping for (secretly my expectations were way lower than my results... I've seen a lot of scary Frankenstein looking, boob jobs online with other surgeons) Dr. Woodyard did an amazing job! I am forever grateful! Something that was a huge insecurity in my life has now turned to confidence! I would highly suggest Dr. Woodyard and her staff to everyone! And yes, I would do this a hundred times over and not change one single thing! Dr. Woodyard, Ashley, Brittany, and Stacey, thank you all! You have given more than you know! You all made this process seamless and fun! I am forever grateful!!!"
- T. /
RealSelf /
May 31, 2016
"Breast Augmentation at 35 - Dr. Woodyard is extremely professional and thorough. She explained everything in full detail, gave me exactly what I wanted, and I am beyond pleased with my results!!"
- E. /
RealSelf /
Feb 07, 2018
"Dr. Woodyard is extremely knowledgeable and answered my questions before I could ask them. I never realized the whole process of a breast augmentation until Dr. Woodyard laid it out for me. She is HUGE on preventing infection more so from any doctor I have ever seen. All of her staff are extremely friendly and caring and always has smiles on their faces!"
- E.M. /
Google /
Oct 22, 2019
"She did an amazing job on my breast lift."
- D.J. /
Google /
Dec 07, 2018
Previous
Next
What Are the Benefits of A Breast Augmentation?
For individuals who are hoping to increase the volume of their breasts and customize their overall appearance, breast augmentations in Baltimore, MD at Dr. Woodyard Plastic Surgery offer a large number of excellent benefits, such as:

Enhances cup size and volume
Helps with reshaping breasts changed by childbirth, time, or rapid weight loss
Evens out asymmetrical breast size
Reconstructs breasts following a mastectomy
Increases confidence and self-image
Lets you wear a larger variety of clothing
Yields dramatic, longitudinal outcomes

On top of the previously mentioned benefits, breast augmentation can also:

Offers many implant options
Is safe and effective for most individuals
May last for 15 years or longer in some cases
Has a recovery period that is relatively rapid
Creates an effortless appearance
Helps to get the body you want to see in the mirror
Am I A Candidate for A Breast Augmentation?
The choice to go through with breast augmentation surgery is personal. You should be healthy with breasts that are fully developed and be the right age to have implants. If you are dissatisfied with the size and shape of your chest because they seem shapeless, you could benefit from this surgery. Moreover, if your breasts have been affected by aging, nursing, or weight loss, this procedure can give them life with increased shape and fullness.
what are my implant options?
Saline breast implants are filled with a sterile saltwater solution and offer no risk to the patient in terms of extracapsular spread or silicone leakage. Saline implants are appealing to many because they generally cost less than silicone implants. In some patients, silicone may be a better option due to the rippling that may occur along the edges of the saline implant, which can be visible in thin-chested women. Patients considering saline implants must be at least 18 years of age.
Silicone breast implants are filled with a gel substance that looks and feels similar to natural breast tissue. They are ideal for women who are thin-chested. Silicone implants are specially engineered so that if the shell should become compromised (a surface crack), the silicone will remain intact within the implant (known as cohesive gel implants). Patients must be at least 22 years of age to receive silicone implants.
Additional Implant Options
An implant profile depicts the distance the breast will project forward from the chest wall. Implants are made in low, moderate, high, and extra high profiles.
Breast implants come in two shapes. Round implants tend to provide more upper pole fullness and are frequently used in breast augmentation, while anatomic-shaped (teardrop-shaped) implants have a more natural breast shape and are frequently used in breast reconstruction.
Breast implants are made with a smooth or textured surface. Round implants can be chosen with either surface, while teardrop implants are made with a textured surface only.
Submammary (Retromammary): Under the mammary gland, over the muscle (sometimes called 'subglandular')
Submuscular (Retromuscular): Mostly under the muscle
Dual Plane: Along two planes/layers
Inframammary: The incision is made in the breast crease where the breast meets the torso
Periareolar: The incision is made just under and along the areola
Transaxillary: The incision is made in the armpit (Not Recommended)
Transumbilical: The incision is made in the belly button (Not Recommended)
What to expect During and After Surgery
Breast augmentation is performed under general anesthesia in an accredited surgical facility and typically takes between 1 – 2 hours to complete. It is considered an outpatient procedure. After surgery, patients will need to rest for a couple of days but will be encouraged to move around in order to promote circulation. As the skin adjusts to the new breast size, it is normal to feel tightness in the chest area. Patients may resume their normal exercise routines within 4-6 weeks. It typically takes around six months for the breasts to fall into their final position. The result is a softer, natural-looking breast appearance.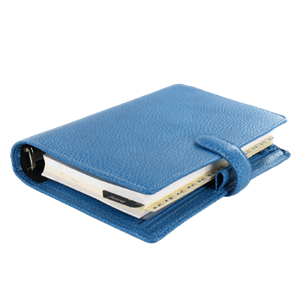 Plan Your Procedure
Recovery Time

4 Weeks

Average Procedure Time

2 Hours

Post-op Follow-up

1 Day

Procedure Recovery Location

Out-Patient
Contact Us
Which Implant type should I choose?
Both saline and silicone implants are popular choices among surgeons and patients. In general, women with a moderate amount of breast tissue are good candidates for either type of implant, while those with limited tissue and thin chest walls will benefit from silicone.
Are silicone implants Safe?
Patients sometimes have concerns about the safety of silicone breast implants because of the attention they received in the media years ago. However, the FDA did approve their safety. In addition, no evidence has ever been found to link silicone breast implants to cancer, auto-immune deficiency disease, or any other illness. Ultimately, 62% of today's breast augmentation patients choose silicone over saline. For reconstruction cases, they choose them three times more often.
Should I have a lift or an augmentation?
Breast augmentation will help with size, but it will not correct sagging. If you are happy with the shape and laxity of your breasts, then implants alone may meet your cosmetic goals. If sagging is what is most bothersome to you, then you may be considered for a breast lift. During your consult, we will determine if you are better suited for breast augmentation, a lift, or a combination of the two.
is there a risk of implant Rupture?
Modern engineering creates strong and durable implants. The risk of implant rupture is low, but it gradually increases over time as the implants become older. If a saline implant does rupture, the solution will be absorbed by the body, and the implant will deflate, becoming visibly noticeable. If a silicone implant ruptures, the cohesive gel will stay intact and will not leak into the body. An MRI may be necessary to detect a silicone defect.
How Long will my results last?
Most implants will last 10 – 15 years or longer. If there is no rupture, leakage, deflation, or any other visible defects (such as rippling), then there is no need to change the implant or have any type of secondary surgery.
Related Procedures
Related Posts