Baltimore patients who are bothered by a sagging brow may consider a brow lift to create an alert, more rejuvenated appearance. Dr. Woodyard is an experienced brow lift surgeon and can effectively remove that "tired" or "angry" expression by elevating the brow and/or forehead to a more youthful position. This procedure can be performed endoscopically through small incisions within the hairline, or by an open surgical technique depending upon the degree of correction. Dr. Woodyard also performs browpexy, which focuses strictly on eyebrow position.
There are several techniques that can be considered during a brow lift procedure. Some of the approaches are interchangeable with a forehead lift, but may be used to achieve different objectives.
Browpexy (lifting of just the eyebrow) can be done a few different ways. An incision can be made alongside the upper brow edge or along a forehead crease to remove skin and elevate the eyebrow. This procedure is most often performed in older men with receding hairlines in whom it is impossible to conceal a scar within the scalp. This procedure requires meticulous technique so that the final scar heals imperceptably within a forehead crease. A browpexy can also be performed through an upper eyelid incision through which the brow can be elevated and secured with internal sutures in an more youthful position. Lastly, the brow can be elevated with suspension sutures placed through tiny incisions just above the eyebrow and along the hairline for a more subtle elevation or arching of the eyebrows.
An endoscopic browlift is performed through several small incisions placed within the hairline using a fiberoptic endoscope and endoscopic instruments to elevate the brow and smooth away forehead lines by weakening and/or removing muscle fibers from between the eyebrows. This is a popular approach because it minimizes scarring.
This approach places the incision either an inch or two above the hairline if the hairline is low or directly along the hairline if it is high to reposition the eyebrows and decrease forehead wrinkles. The scars are typically hidden by the patient's hairstyle. This particular approach can offer dramatic results and in some cases is the optimal procedure for forehead rejuvenation.
Brow lifts are performed under general anesthesia or I.V. sedation as an outpatient procedure in an accredited surgical facility. The surgery typically takes around 2 hours to complete depending on the approach. Patients can generally return to work and resume normal activities within a few days following surgery and exercise after 3-4 weeks.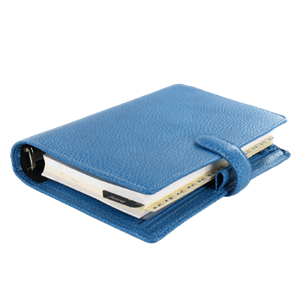 Plan Your Procedure
Recovery Time

3 Weeks

Average Procedure Time

2 Hours

Post-op Follow-up

1 Week

Procedure Recovery Location

Out-Patient
Contact Us
This will be discussed in detail during your initial consultation. Many times, the effects of aging take place in the forehead region alone. If wrinkles, loose skin and sagging eyebrows exist on the forehead, then a brow lift or forehead lift may be sufficient. For drooping jowls and wrinkles along the lower area of the face, then another procedure such as a full facelift may be worth consideration. Sometimes these procedures can be combined for maximum results.
BOTOX is a great non-surgical option that can temporarily improve wrinkles of the forehead and remove or soften the lines between the eyebrows .Botox provides a more subtle change than a browlift but for many, it is a good alternative to surgery. This is particularly true for younger patients. Patients who are contemplating surgery may want to try BOTOX first and see if the results satisfy their aesthetic goals. If it does not, then a brow lift can be performed.
The incisions made during a brow lift procedure are usually well-concealed once they heal. Whether they are placed in the hairline or brow line, every effort is made to keep the incisions along natural folds and hairlines so they are not conspicuous after surgery.
Related Procedures