Xeomin is a wrinkle relaxer product similar to BOTOX. It is administered to the facial muscles to reduce the appearance of wrinkles and frown lines. Xeomin is a neurotoxin that blocks nerve activity and causes a temporary reduction in muscle movement to soften and smoothe lines on the skin's surface. Baltimore plastic surgeon, Dr. Janet Woodyard, offers both Xeomin and BOTOX for patients seeking nonsurgical wrinkle reduction. During the consultation, she will assess the skin and the areas of concern to determine which product is a better fit for the desired result.
Reviews
"I had a breast reduction from Dr. Woodyard over 23 years ago and I must say I am still SO VERY HAPPY. I have watched some of these plastic surgery shows and recently I saw a show dedicated to women that had had complication from a reduction (the horror). I never thought one could have problems with a reduction but wow can you....I had the best results and experience with Dr. Woodyard and never had any complications and to this day my GIRLS are just as perking and looking great as ever. I remember how professional, caring and informative she was. I trusted her completed and I'm so glad she was worth the trust, as I was young and did not ask many questions. I am grateful now and was grateful then..."
- A.A. /
Google /
Mar 21, 2019
"Dr. Woodyard, I sincerely would like to thank you such a kind and patient person and doctor that you are. You make sure that things are understood by the patient and explained thoroughly. Thank you for not being one of many "Stuffy" doctors that we have in healthcare. I would also like to inform you of the professional, very patient and friendly staff. I call the office five times in one day and the hospitality is always the same. They are the poster children of "Customer friendly". I really appreciate you and excited to have experienced you are my doctor."
- L /
Office Visit /
Nov 14, 2017
"Recently my 81 year old friend and I drove three hours to experience our second VI Precision Plus Peel with Dermaplaning at the practice of Janet P. Woodyard, Plastic Surgery. Our procedures were performed by Master Aesthetician, Stacey Edgar. We were not disappointed. As a matter of fact, this procedure is something that gets better each time you encounter it. Why? It's like excavating a field for a new crop. The first time you turn over the earth and pull out the rocks and weeds, it's quite disruptive and mucky. But by the second time you expose the field, the earth seems more purified and the results are stunning. My first peel was June 2020 during the pandemic when I just needed some self-care. Within four months, I had my yearly dermatologist check. When the doctor checked my face, she commented "beautiful" "what did you do to your skin?" I told her I had a VI Precision Plus Peel and she said "well that worked very well for you". Her unsolicited comment made me a true believer. My second procedure (March 2021) was more straightforward. I now appreciated what I had to do to take care of my face and neck immediately post peel. I had hyperpigmentation, red blotches, dry patches, and fine lines. When I look into the mirror today, that's all gone. My face appears translucent and uniform. I am so pleased with the work of Stacey Edgar. It was so true for my friend also. Not only did Stacey explain each and every detail along the way but she followed up with phone calls to make sure we were on track with our pharmaceutical grade products and procedures. Stacey's approach to skin care is like no other. My skin was special to her and she provided outstanding service to us. I will be signing up for a third peel and encourage the locals to line up for her."
- M.N. /
Google /
Mar 25, 2021
"Oh, my, I couldn't wait to leave my review for Master Aesthetician, Stacey Edgar; she's a staple to the practice of Janet P. Woodyard Plastic Surgery, where she brings year's of hands on medical aesthetics experience + a precise eye for beauty. Stacey performed the winning combination therapy of DERMAPLANE Pro + VI PEEL on me, and my results were out-of-this-world. No downtime; the procedure was just what my congested skin needed for the ultimate GLOW. -- Wendy (APPROVED)"
- W.P. /
Google /
Jan 14, 2021
"I started my skin care journey with Stacey roughly 2 years ago. Honesty, I'm so proud of this decision. She creates regimens that cater to your skin needs. Consistency is key— 50% Stacey and 50% you = RESULTS."
- T.B. /
Google /
Jan 13, 2021
Previous
Next
Xeomin is usually a 20 minute procedure. The doctor will inject Xeomin directly into the patient's facial muscles. Injections may be administered to more than one area at a time, depending on the desired results. No anesthesia is required, but the doctor can use a topical anesthetic or cold pack to prevent or reduce any patient discomfort.

Patients may not begin to see results or improvements until 7 days after receiving Xeomin injections and results typically last 3-4 months.
The expected cost of Xeomin varies depending on the number of areas being treated. Patients can expect to pay between $400-$800 per Xeomin treatment session.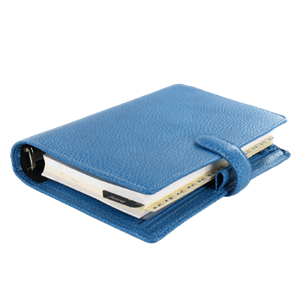 Plan Your Procedure
Total Cost

$350

-

$850

Recovery Time

4-6 Hours

Average Procedure Time

20-30 Minutes

Procedure Recovery Location

Out-Patient
Contact Us
Xeomin is different from BOTOX because it does not contain any additives, which lessens the chances of patients building antibodies against the medication. Patients should not use Xeomin with other botulinum products. During a consultation, the cosmetic surgeon can determine the best botulinum product for each patient.
Yes, Xeomin is an FDA-approved product. Based on two US clinical trials, Xeomin is a safe and effective treatment for adults with cervical dystonia, blepharospasm, facial lines, wrinkles and folds. The US is the 20th country to approve the prescription medication.
Medications, such as cold and allergy medication, muscle relaxers, sleeping aids and urinary medications can increase the chance of Xeomin's side effects. Patients should notify the cosmetic surgeon if they are currently using any blood thinners or antibiotics.
Patients should not worry if they missed a Xeomin treatment. Xeomin injections have a temporary effect, and are given months apart. Missing a dose is not harmful to patients.
Related Procedures