Xeomin is a wrinkle relaxer product similar to BOTOX. It is administered to the facial muscles to reduce the appearance of wrinkles and frown lines. Xeomin is a neurotoxin that blocks nerve activity and causes a temporary reduction in muscle movement to soften and smoothe lines on the skin's surface. Baltimore plastic surgeon, Dr. Janet Woodyard, offers both Xeomin and BOTOX for patients seeking nonsurgical wrinkle reduction. During the consultation, she will assess the skin and the areas of concern to determine which product is a better fit for the desired result.
Reviews
"I had a breast reduction from Dr. Woodyard over 23 years ago and I must say I am still SO VERY HAPPY. I have watched some of these plastic surgery shows and recently I saw a show dedicated to women that had had complication from a reduction (the horror). I never thought one could have problems with a reduction but wow can you....I had the best results and experience with Dr. Woodyard and never had any complications and to this day my GIRLS are just as perking and looking great as ever. I remember how professional, caring and informative she was. I trusted her completed and I'm so glad she was worth the trust, as I was young and did not ask many questions. I am grateful now and was grateful then..."
- A.A. /
Google /
Mar 21, 2019
"Dr. Woodyard, I sincerely would like to thank you such a kind and patient person and doctor that you are. You make sure that things are understood by the patient and explained thoroughly. Thank you for not being one of many "Stuffy" doctors that we have in healthcare. I would also like to inform you of the professional, very patient and friendly staff. I call the office five times in one day and the hospitality is always the same. They are the poster children of "Customer friendly". I really appreciate you and excited to have experienced you are my doctor."
- L /
Office Visit /
Nov 14, 2017
"My surgery went great with Dr Woodyard. She is a very caring surgeon, her patients' care means everything to her. I highly recommend her and her team."
- K.B. /
Google /
Oct 21, 2021
"I've been coming to DR Woodyard since 2019. She provides excellent customer service. She provides product information in detail to help you select the best solution for the best results. I have been pleased with my results on each and every visit. I can't imagine going anywhere else. In just in the past month I had to pleasure of meeting Aesthetician Stacy. She has one of the best personalities I have ever come across. she is passionate about what she does, and also she is very knowledgeable about skin care for all Skin types ….Let's not forget about the VI peel!!! She has my skin looking AMAZING 🤩 and with the skin regimen for maintenance thereafter, it keeps you on top of the skin game and promotes healthy and flawless skin. If you have not gone to see these two Women of excellence your missing out on a great, and a life changing experience !! Book an appointment and see the deference in you."
- K.S. /
Google /
Oct 21, 2021
"I had the best consultation today. Dr Woodward was very clear when she explained the pros and cons. This was my 3rd consultation and the prior 2 were horrible, arrogant and rude. I left Doctor Woodyards office feeling confident and totally informed. The front desk ladies were friendly and informative and made me feel comfortable as well."
- S.H. /
Google /
Aug 17, 2021
Previous
Next
Xeomin is usually a 20 minute procedure. The doctor will inject Xeomin directly into the patient's facial muscles. Injections may be administered to more than one area at a time, depending on the desired results. No anesthesia is required, but the doctor can use a topical anesthetic or cold pack to prevent or reduce any patient discomfort.

Patients may not begin to see results or improvements until 7 days after receiving Xeomin injections and results typically last 3-4 months.
The expected cost of Xeomin varies depending on the number of areas being treated. Patients can expect to pay between $400-$800 per Xeomin treatment session.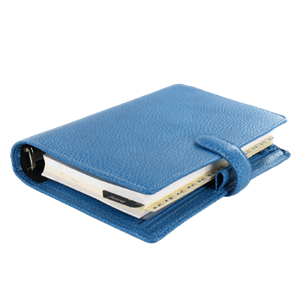 Plan Your Procedure
Total Cost

$350

-

$850

Recovery Time

4-6 Hours

Average Procedure Time

20-30 Minutes

Procedure Recovery Location

Out-Patient
Contact Us
Xeomin is different from BOTOX because it does not contain any additives, which lessens the chances of patients building antibodies against the medication. Patients should not use Xeomin with other botulinum products. During a consultation, the cosmetic surgeon can determine the best botulinum product for each patient.
Yes, Xeomin is an FDA-approved product. Based on two US clinical trials, Xeomin is a safe and effective treatment for adults with cervical dystonia, blepharospasm, facial lines, wrinkles and folds. The US is the 20th country to approve the prescription medication.
Medications, such as cold and allergy medication, muscle relaxers, sleeping aids and urinary medications can increase the chance of Xeomin's side effects. Patients should notify the cosmetic surgeon if they are currently using any blood thinners or antibiotics.
Patients should not worry if they missed a Xeomin treatment. Xeomin injections have a temporary effect, and are given months apart. Missing a dose is not harmful to patients.
Related Procedures