Women who have lost a significant amount of weight or who have completed a vaginal childbirth may find comfort in knowing that labia rejuvenation is one of the fastest growing cosmetic surgeries in the U.S. today. Dr. Janet Woodyard uses advanced surgical skill to correct the appearance of the vaginal lips with labiaplasty surgery. This surgery corrects the inner and/or outer labia so that they appear normal, natural and symmetrical. Abnormal labia not only result in an unsightly appearance, but more importantly, can cause symptoms such as chronic irritations, discomfort during sex, and yeast or urinary tract infections. Dr. Woodyard shows compassion and care during the consultation and works with her patients with privacy and trust to restore a youthful vaginal appearance.
Reviews
"I had a breast reduction from Dr. Woodyard over 23 years ago and I must say I am still SO VERY HAPPY. I have watched some of these plastic surgery shows and recently I saw a show dedicated to women that had had complication from a reduction (the horror). I never thought one could have problems with a reduction but wow can you....I had the best results and experience with Dr. Woodyard and never had any complications and to this day my GIRLS are just as perking and looking great as ever. I remember how professional, caring and informative she was. I trusted her completed and I'm so glad she was worth the trust, as I was young and did not ask many questions. I am grateful now and was grateful then..."
- A.A. /
Google /
Mar 21, 2019
"Dr. Woodyard, I sincerely would like to thank you such a kind and patient person and doctor that you are. You make sure that things are understood by the patient and explained thoroughly. Thank you for not being one of many "Stuffy" doctors that we have in healthcare. I would also like to inform you of the professional, very patient and friendly staff. I call the office five times in one day and the hospitality is always the same. They are the poster children of "Customer friendly". I really appreciate you and excited to have experienced you are my doctor."
- L /
Office Visit /
Nov 14, 2017
"Recently my 81 year old friend and I drove three hours to experience our second VI Precision Plus Peel with Dermaplaning at the practice of Janet P. Woodyard, Plastic Surgery. Our procedures were performed by Master Aesthetician, Stacey Edgar. We were not disappointed. As a matter of fact, this procedure is something that gets better each time you encounter it. Why? It's like excavating a field for a new crop. The first time you turn over the earth and pull out the rocks and weeds, it's quite disruptive and mucky. But by the second time you expose the field, the earth seems more purified and the results are stunning. My first peel was June 2020 during the pandemic when I just needed some self-care. Within four months, I had my yearly dermatologist check. When the doctor checked my face, she commented "beautiful" "what did you do to your skin?" I told her I had a VI Precision Plus Peel and she said "well that worked very well for you". Her unsolicited comment made me a true believer. My second procedure (March 2021) was more straightforward. I now appreciated what I had to do to take care of my face and neck immediately post peel. I had hyperpigmentation, red blotches, dry patches, and fine lines. When I look into the mirror today, that's all gone. My face appears translucent and uniform. I am so pleased with the work of Stacey Edgar. It was so true for my friend also. Not only did Stacey explain each and every detail along the way but she followed up with phone calls to make sure we were on track with our pharmaceutical grade products and procedures. Stacey's approach to skin care is like no other. My skin was special to her and she provided outstanding service to us. I will be signing up for a third peel and encourage the locals to line up for her."
- M.N. /
Google /
Mar 25, 2021
"Oh, my, I couldn't wait to leave my review for Master Aesthetician, Stacey Edgar; she's a staple to the practice of Janet P. Woodyard Plastic Surgery, where she brings year's of hands on medical aesthetics experience + a precise eye for beauty. Stacey performed the winning combination therapy of DERMAPLANE Pro + VI PEEL on me, and my results were out-of-this-world. No downtime; the procedure was just what my congested skin needed for the ultimate GLOW. -- Wendy (APPROVED)"
- W.P. /
Google /
Jan 14, 2021
"I started my skin care journey with Stacey roughly 2 years ago. Honesty, I'm so proud of this decision. She creates regimens that cater to your skin needs. Consistency is key— 50% Stacey and 50% you = RESULTS."
- T.B. /
Google /
Jan 13, 2021
Previous
Next
Women who are considering labiaplasty should consult with a qualified cosmetic surgeon. In the past, before surgeons improved this procedure, the approach was to remove the excess tissue and skin deformity using an amputation method. Today, skilled surgeons use aesthetic reshaping techniques so that the labia are not only reduced in size, but also the nerves are protected in the process so that sexual feeling is not compromised. A surgeon with experience will preserve the natural color and contour and create a result that looks visually appealing with minimal to no scarring.
Labiaplasty typically takes between 1-2 hours to complete, depending on how complex the surgical case is. It can be performed under local anesthesia in the office or under sedation/general anesthesia at an accredited surgical facility depending on the severity. This procedure does not require an overnight stay. Women who undergo labia rejuvenation will need to avoid any activity that may cause swelling and bleeding, such as exercise, sexual activity, douching, and the use of tampons. These activities can be resumed slowly around 4-6 weeks post-op. Women find that the results of this procedure look so natural that their self-confidence and self-image are improved drastically.
Labiaplasty is a surgery that can cost between $3,000-$5,000 and is a procedure that is now offered by many cosmetic surgeons.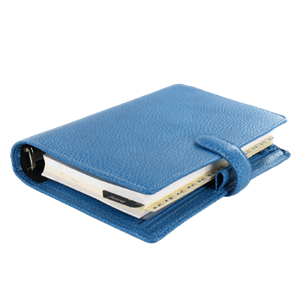 Plan Your Procedure
Recovery Time

4-6 Weeks

Average Procedure Time

1-2 Hours

Procedure Recovery Location

Out-Patient
Contact Us
OB GYN or Cosmetic Surgeon?
When researching the aesthetic surgery market, most patients will find that a large majority of cosmetic surgeons offer labiaplasty. While many OB GYNs are capable of performing labia rejuvenation, the procedure is most often considered cosmetic. An OB GYN will be able to surgically remove any excess that exists within the labia; however, a cosmetic surgeon will consider the aesthetics as well. This ensures that scarring is minimized and that color, contour and symmetry look and feel natural.
Does It Cause Insensitivity?
As with any surgery, there may be numbness in the labial area after the procedure is completed. This frequently is temporary as the skin and tissues heal. In regards to sensitivity, it is important to understand that labia rejuvenation affects, for the most part, the labia (vaginal lips) only. Sensitivity is served by the clitoris. A skilled cosmetic surgeon will work around this area so that a loss of sensitivity is minimized.
Before or After Prenancy?
In most cases, it is recommended that women wait to have labia rejuvenation until after all pregnancies are complete. However, if having enlarged labia is bothersome and causes physical symptoms and emotional hardship, then this surgery can most definitely be performed before a planned pregnancy. If the results of the surgery are compromised due to a post-surgical pregnancy, a second surgery can be discussed.
Related Procedures