It can be physically and emotionally draining for women who suffer with excessively large breasts. Fortunately, breast reduction surgery can help improve this problem by reducing the size of a woman's breasts. Dr. Woodyard is an experienced breast reduction surgeon offering many options for Baltimore women in regards to incision placement and technique. This procedure involves the removal of fat and glandular tissue from the breast, as well as the tightening of skin to create breasts that are in better proportion to the patient's body. The breasts are then lifted to a higher placement on the chest wall.
Breast Reduction Reviews
"Thanks so much for allowing me to become the person I always wanted to be."
- S.S. /
Office Visit /
Nov 12, 2014
"From the first day leading up to the day of surgery and afterwards, I really felt I was in good hands. Everything looks great!!!"
- SG /
Office Visit /
Dec 01, 2014
"Dr. Janet Woodyard and her staff are amazing! I have always struggled with self image issues; and have contemplated a breast reduction for over 20 years. I tried losing weight, exercise, everything until it became clear to me that I might want to have a breast reduction. Even from the first consult, Dr Woodyard was so professional and extremely informative of the whole process. Dr Woodyard did an amazing job!! I have minimal scarring which 7 months out is barley noticeable. Now when I look in the mirror I have the reflection I have always wanted!!I am happy, and feel fantastic!! I highly recommend Dr Woodyard and her wonderful staff!!!!"
- P.R. /
Google /
Mar 23, 2014
"Amazing work. I am so pleased two yrs Later. Breast reduction. I would highly recommend her."
- L.P. /
Facebook /
Dec 15, 2014
"For many years I suffered from sever back pain . I knew that my breast was much too heavy for my sized and began doing research on breast reduction. I was very afraid to get surgery however I was absolutely tired of pain. The first day that I walked into Dr. Woodyard's office I noticed how nice it smelt such home felt atmosphere with a unbelievable kind and friendly staff. By the time my exam was over I knew Dr. Woodyard would make a great and positive difference in my life she was very professional and honest."
- S. /
RealSelf /
Mar 12, 2014
Previous
Next
Surgeon skill and experience are vastly important in breast reduction surgery. In addition to minimizing scarring, there will be a focus on maintaining a healthy blood supply to the nipple areola complex and to the skin. This is essential for good healing and to maximize the potential for preserving sensation. Excess skin is removed in addition to breast tissue to lift the breast and elevate nipple position on the chest wall for an aesthetically pleasing appearance in addition to the relief of symptoms caused by enlarged breasts (mammary hypertrophy).
An "anchor" incision is one of the most commonly used techniques during this surgery. An incision is made around the areola, which extends down to follow the natural curve and crease of the breast. It is also referred to as a inverted "T". Once the breast is resized and reshaped, the nipple and areola will be repositioned and then the lift will be performed so the breast sits higher on the chest. The incisions will generally include absorbable stitches on the inside of the breast. There are variations to this incision pattern that can be used depending on breast size and aesthetic goals.
A breast reduction is performed under general anesthesia at an accredited surgical facility as an outpatient procedure. It typically takes about 2-4 hours to complete. During surgery, a small drainage tube may be placed during the surgery and is usually removed the next day. For the first several weeks, patients will be directed to wear a surgical bra or compression garment. Most patients are able to return to work within 1-2 weeks, and may begin exercising by 4-6 weeks. The visible results of a breast reduction will be immediate. However, it may take 6 months to a year for the scars to soften and lighten.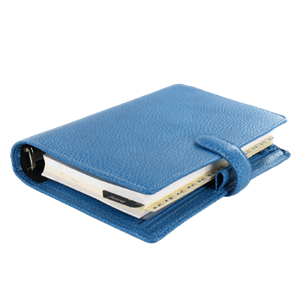 Plan Your Procedure
Recovery Time

4 Weeks

Average Procedure Time

3-4 Hours

Post-op Follow-up

1 Day

Procedure Recovery Location

Out-Patient
Contact Us
The results following breast reduction surgery should remain the same as long as a significant amount of weight gain does not occur. The natural aging process and gravity will, over time, change the laxity of a woman's breast, but the size should remain steady if there is not a pregnancy or weight gain that follows.
One of the drawbacks to having excessively large breasts is an enlarged areola (the slightly darker area surrounding the nipple). Thankfully, breast reduction surgery corrects this. Since the incision occurs around the areola, it is a relatively simple technique to trim away the desired amount of areola and reshape it into a smaller size so it looks proportional with the new breast size and shape.
This varies depending on the patient's aesthetic and physical goals. After breast reduction surgery, it is common to go down one or several cup sizes.
Related Procedures