For patients who are unhappy with the appearance of their mid-face due to weight loss or aging, Dr. Woodyard offers Voluma, a nonsurgical approach to lift the cheeks. Manufactured from the Juvéderm® family, Voluma is the first and only FDA-approved hyaluronic acid (HA) filler that instantly adds a subtle lift and volume to the cheeks to restore a more youthful contour. Formulated with lidocaine for added comfort, Voluma addresses the apices, apples and hollows of the cheeks to help fill in lost volume, which also helps improve moderate to severe wrinkles around the nose and mouth. Voluma may be used alone, or in a combination with different filler treatments. Baltimore area patients considering Voluma should be at least 21 years of age.
Reviews
"I had a breast reduction from Dr. Woodyard over 23 years ago and I must say I am still SO VERY HAPPY. I have watched some of these plastic surgery shows and recently I saw a show dedicated to women that had had complication from a reduction (the horror). I never thought one could have problems with a reduction but wow can you....I had the best results and experience with Dr. Woodyard and never had any complications and to this day my GIRLS are just as perking and looking great as ever. I remember how professional, caring and informative she was. I trusted her completed and I'm so glad she was worth the trust, as I was young and did not ask many questions. I am grateful now and was grateful then..."
- A.A. /
Google /
Mar 21, 2019
"Dr. Woodyard, I sincerely would like to thank you such a kind and patient person and doctor that you are. You make sure that things are understood by the patient and explained thoroughly. Thank you for not being one of many "Stuffy" doctors that we have in healthcare. I would also like to inform you of the professional, very patient and friendly staff. I call the office five times in one day and the hospitality is always the same. They are the poster children of "Customer friendly". I really appreciate you and excited to have experienced you are my doctor."
- L /
Office Visit /
Nov 14, 2017
"Oh, my, I couldn't wait to leave my review for Master Aesthetician, Stacey Edgar; she's a staple to the practice of Janet P. Woodyard Plastic Surgery, where she brings year's of hands on medical aesthetics experience + a precise eye for beauty. Stacey performed the winning combination therapy of DERMAPLANE Pro + VI PEEL on me, and my results were out-of-this-world. No downtime; the procedure was just what my congested skin needed for the ultimate GLOW. -- Wendy (APPROVED)"
- W.P. /
Google /
Jan 14, 2021
"I've been with Stacey for many years and she is the best. I've never hesitated to take her advice on skin care. One very impressive thing she does is experience the procedures she offers and can discuss first hand the treatment and outcome from her personal view."
- S.G. /
Google /
Jan 04, 2021
"I started my skin care journey with Stacey roughly 2 years ago. Honesty, I'm so proud of this decision. She creates regimens that cater to your skin needs. Consistency is key— 50% Stacey and 50% you = RESULTS."
- T.B. /
Google /
Jan 02, 2021
Previous
Next
Using a think syringe, the cosmetic surgeon injects Voluma into the apex, apple and hollow of the patient's cheek. Results are immediate, and can last up to 2 years. Side effects are considered mild to moderate, and can last between 2 and 4 weeks. The most common side effects are tenderness, swelling, firmness, bumps, bruising, redness, itching or discoloration at the injection site.
Voluma is more expensive than other injectable fillers, such as Restylane and Juvederm, because the results last longer. The cost of a Voluma treatment varies, depending on the amount of filler used. Plastic surgeons usually charge up to $1,000 per syringe. Each patient could use between 2 and 6 syringes per session, which means patients can expect to pay between $2,000 and $6,000 per session.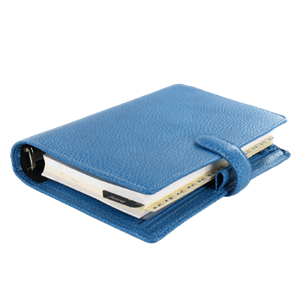 Plan Your Procedure
Total Cost

From

$850

Recovery Time

1 Day

Average Procedure Time

30 Minutes

Procedure Recovery Location

Out-Patient
Contact Us
This is a naturally occurring substance that helps bind water to cells. Its cross-linking abilities help provide lifting capacity, which restores volume in the cheeks and mid-face.
The plastic surgeon will help you create a unique treatment plan during your consultation. With extensive experience in a wide array of different fillers and relaxers, the cosmetic surgeon may include a combination of different fillers and techniques to achieve the desired results.
There is no downtime after a Voluma treatment. Patients can return to their normal activities, but it is suggested that patients avoid strenuous activities for the first 24 hours after any injectable filler treatments.
The results can be seen immediately, and can last up to 2 years. The duration of the results depends on the area being treated, and the rate the patient's tissue breaks down the filler.
Related Procedures