Chin augmentation is a common cosmetic procedure among both men and women who feel their chin is not defined or in synch with the rest of the face. Chin augmentation with implants (mentoplasty) helps strengthen the features of the lower jaw and create a shapelier profile. Baltimore plastic surgeon, Dr. Janet Woodyard, performs chin augmentation using a biocompatible synthetically produced flexible silicone implant that is designed in a variety of shapes and sizes. With the help of chin implants, a more prominent, stronger jaw line and wider, lengthier chin can be attained.
Reviews
"I had a breast reduction from Dr. Woodyard over 23 years ago and I must say I am still SO VERY HAPPY. I have watched some of these plastic surgery shows and recently I saw a show dedicated to women that had had complication from a reduction (the horror). I never thought one could have problems with a reduction but wow can you....I had the best results and experience with Dr. Woodyard and never had any complications and to this day my GIRLS are just as perking and looking great as ever. I remember how professional, caring and informative she was. I trusted her completed and I'm so glad she was worth the trust, as I was young and did not ask many questions. I am grateful now and was grateful then..."
- A.A. /
Google /
Mar 21, 2019
"Dr. Woodyard, I sincerely would like to thank you such a kind and patient person and doctor that you are. You make sure that things are understood by the patient and explained thoroughly. Thank you for not being one of many "Stuffy" doctors that we have in healthcare. I would also like to inform you of the professional, very patient and friendly staff. I call the office five times in one day and the hospitality is always the same. They are the poster children of "Customer friendly". I really appreciate you and excited to have experienced you are my doctor."
- L /
Office Visit /
Nov 14, 2017
"Recently my 81 year old friend and I drove three hours to experience our second VI Precision Plus Peel with Dermaplaning at the practice of Janet P. Woodyard, Plastic Surgery. Our procedures were performed by Master Aesthetician, Stacey Edgar. We were not disappointed. As a matter of fact, this procedure is something that gets better each time you encounter it. Why? It's like excavating a field for a new crop. The first time you turn over the earth and pull out the rocks and weeds, it's quite disruptive and mucky. But by the second time you expose the field, the earth seems more purified and the results are stunning. My first peel was June 2020 during the pandemic when I just needed some self-care. Within four months, I had my yearly dermatologist check. When the doctor checked my face, she commented "beautiful" "what did you do to your skin?" I told her I had a VI Precision Plus Peel and she said "well that worked very well for you". Her unsolicited comment made me a true believer. My second procedure (March 2021) was more straightforward. I now appreciated what I had to do to take care of my face and neck immediately post peel. I had hyperpigmentation, red blotches, dry patches, and fine lines. When I look into the mirror today, that's all gone. My face appears translucent and uniform. I am so pleased with the work of Stacey Edgar. It was so true for my friend also. Not only did Stacey explain each and every detail along the way but she followed up with phone calls to make sure we were on track with our pharmaceutical grade products and procedures. Stacey's approach to skin care is like no other. My skin was special to her and she provided outstanding service to us. I will be signing up for a third peel and encourage the locals to line up for her."
- M.N. /
Google /
Mar 25, 2021
"Oh, my, I couldn't wait to leave my review for Master Aesthetician, Stacey Edgar; she's a staple to the practice of Janet P. Woodyard Plastic Surgery, where she brings year's of hands on medical aesthetics experience + a precise eye for beauty. Stacey performed the winning combination therapy of DERMAPLANE Pro + VI PEEL on me, and my results were out-of-this-world. No downtime; the procedure was just what my congested skin needed for the ultimate GLOW. -- Wendy (APPROVED)"
- W.P. /
Google /
Jan 14, 2021
"I started my skin care journey with Stacey roughly 2 years ago. Honesty, I'm so proud of this decision. She creates regimens that cater to your skin needs. Consistency is key— 50% Stacey and 50% you = RESULTS."
- T.B. /
Google /
Jan 13, 2021
Previous
Next
A common technique for this procedure uses a silicone implant that is moved through an incision made under the chin. The implant is then placed directly over the bone along the lower jaw. A pocket might be constructed to hold it, which may involve shaving the jawbone to help fit the implant in place. Surgical sutures will be used to attach the implant to the chin bone. In some cases, the incision will be made on the inside of the mouth. Immediately after surgery, medical tape or a compression dressing will be applied to help protect the implant while the jaw recovers.
Chin augmentation is an outpatient procedure that is performed under general anesthesia at an accredited surgical facility. The entire surgery typically takes about an hour to complete, but it could take longer depending on the technique used. Recovery from this surgery usually takes about 4-6 weeks. During this time, the swelling, discomfort and numbness that occurs in the chin and lower lip will gradually improve. Most patients are pleased with their results and feel that they have a stronger, more defined profile because of the surgery.
Most patients can expect to pay between $2,500-$3,500 for a chin augmentation procedure. The exact and final cost will vary depending on the extent of the surgery.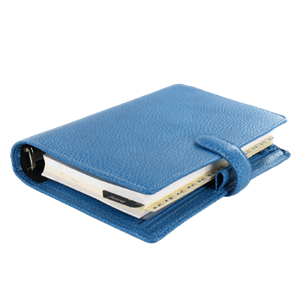 Plan Your Procedure
Recovery Time

4-6 Weeks

Average Procedure Time

1-3 Hours

Procedure Recovery Location

Out-Patient
Contact Us
What About a Double Chin?
Chin implants are designed to offer patients a sharper, stronger look to their jaw line. Those who have a "double chin" may be better candidates for a liposuction procedure where the fat within the chin and neck is removed. Sometimes this technique alone can create a new profile and look without needing to have an implant procedure.
It will be very normal to feel numbness and a change in skin sensation following chin augmentation surgery. As the implant gets used to its new habitat, nearby tissue and jaw line structures will also get used to having it there. Several weeks after surgery, this heightened sensation will begin to subside and, over time, normal sensitivity will gradually reappear. It may take up to a full year for patients to regain full sensitivity.
Scarring is very minimal with chin augmentation surgery because the incision is placed either on the inside of the mouth, where it is completely hidden, or it is made under the chin. Even the incision done under the chin will be mostly concealed or hard to see during social situations.
In addition to chin augmentation with implants, some individuals may be suitable candidates for genioplasty. This is a procedure that reshapes the chin by surgically repositioning the chin bone. This procedure is more complex than implants alone and is sometimes considered a reconstructive surgery. In some cases, genioplasty will be done in combination with neck liposuction and chin implants.
Related Procedures