Weight loss, however achieved, has many health benefits. Patients who reach their weight loss goals often find that they still don't have the body shape they desire. This is because the skin and soft tissue structures often lack elasticity, and cannot conform to the reduced body size. As a result, skin that has been severely overstretched becomes loose and sagging. This can be corrected through surgical body contouring. Dr. Woodyard will work with Baltimore patients to understand their goals and desired outcome. In some cases, a combination procedure may be suggested. It is also common for these surgeries to be performed in stages.
Body Contouring Reviews
"After losing almost 200lbs and keeping it off for a few years, I realized I was left with saggy skin no matter what I did. It took some consideration but after meeting with a few surgeons in the area, Dr. Woodyard was what convinced me to have it done. She is extremely knowledgeable and experienced. She answered all my questions before I could even ask them! On surgery day she let my close family in with me when I asked to feel more comfortable and she explained every detail of what she was doing and what she would be doing. Post surgery she came to check on me the next morning and gave me thorough instructions as well as a number where I could reach her personally. She also called me over the weekend to check on me! Her staff is also so sweet and helpful. They are all super pleasant to chat with and answered it followed up with me extremely quickly. Now the part you're wondering about: the results. I seriously could not be happier. Nearly a year later I truly reflect all the hard work I put in with my weight loss efforts. She removed 10lbs (!!!) of excess skin off my mid section and my scar is less noticeable each day. I have absolutely no regrets on going with this surgery and know I made the best choice for my surgeon as well. If you are considering any type of plastic surgery, I encourage you just to make the appt. with Dr. Woodyard's team to discuss your options. They will make you feel comfortable, welcomed and cared about."
- M. /
RealSelf /
Mar 22, 2015
Previous
Next
Body contouring surgery can reshape, tighten and rejuvenate almost any area of the body, creating a newer, sleeker contour. In many cases, liposuction will be included during surgery. Common areas addressed include the neck, arms, breasts, abdomen, hips, buttocks, knees and thighs. During the initial consultation, the areas of the body that cause concern will be assessed and a surgery plan will be discussed. Some procedures may be combined into one surgery. For some individuals, in order to achieve the desired results, multiple surgeries may need to be staged over time.
All body contouring procedures are performed under general anesthesia at an accredited surgical facility. The duration of the surgery and the time spent in the hospital will depend on what surgery was performed, as well as how many were combined. While the recovery can be somewhat trying, the majority of patients feel that a new, tighter body is worth it. Patients will notice marked improvement with sagging features, as well as see a smoother skin appearance. Patients should adhere to a healthy lifestyle, and limit sun exposure so the surgical results are not compromised.'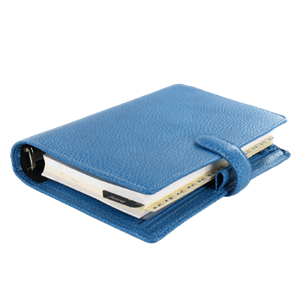 Plan Your Procedure
Procedure Recovery Location

In & Out-Patient
Contact Us
During the consultation, the surgeon will assess the overall physical health of the patient to determine what procedures should be performed, and how many in a single setting. Depending how many body parts will be addressed, as well as the extent of the surgeries, certain procedures will be grouped together. In many cases, the upper body will be addressed in one surgery and the lower in another. Staging the procedures helps to reduce the risk of complications such as blood loss and infection, as well as minimize the length of time it takes to recover.
Body contouring is very common among weight loss patients. Most plastic surgeons will want the patient to be at or as close to their goal weight as possible. Patients who find it difficult to lose additional pounds because of loose and hanging skin can usually move forward with a skin reduction or body contouring procedure. This takes them over the "hump" and allows them to become more mobile which helps lose the final pounds.
In some degree, yes. A mommy makeover simply groups together certain body contouring procedures to address the most common body parts affected by pregnancy. This usually entails the breast, abdomen, hips and buttocks. While body contouring itself can apply to many other areas on the body, a mommy makeover typically only addresses the areas affected by pregnancy, childbirth and nursing.
Some body contouring procedures will result in scarring. However, the surgeon will make every effort possible to minimize these scars. In most cases, they will be hidden under bathing suit garments and within the natural folds of the skin. Some scarring may be evident, but these will lighten over time. Most patients feel the results of a body contouring procedure are worth it and the scars become secondary.
Related Procedures