As much as we would like to avoid it, facial aging is an inevitable part of life. While appropriate health precautions (i.e. wearing sunscreen, not smoking, and implementing a good skin care regimen) may slow its gradual progression, sagging in the midface, deepening creases beneath the eyes and alongside the mouth, jowling and loose skin of the neck are common characteristics of aging. These traits will develop due to the gradual loss of muscle tone and skin elasticity causing many of us to appear older and more tired than we actually feel. Luckily, there are multiple safe and reliable surgical options available to reverse the signs of aging and restore a more youthful, rested appearance. Baltimore plastic surgeon, Dr. Janet Woodyard, offers patients facelift surgery to help turn back the hands of time. Also referred to as rhytidectomy, this procedure helps to reverse the signs of aging by creating a softer, smoother facial appearance. During the consultation with Dr. Woodyard, the available techniques will be discussed to determine if the patient can benefit from a full facelift or a limited incision facelift. The goal of surgery is to create a natural outcome for patients.
Facelift Reviews
"Liquid Facelift - Owings Mills, MD - Dr. Janet Woodyard took her time injecting me with Botox and Restylane. I couldn't even feel the prick of the needle because of the way she prepared my skin before the procedure. To say she took her time is an understatement as she was fully invested in giving me the best result possible. I have always bruised after receiving injections with other Plastic Surgeon but not with Dr. Woodyard. Her skill level and sharp eye place this gifted professional in a league all her own!"
- F. /
RealSelf /
Oct 11, 2013
"Recently my 81 year old friend and I drove three hours to experience our second VI Precision Plus Peel with Dermaplaning at the practice of Janet P. Woodyard, Plastic Surgery. Our procedures were performed by Master Aesthetician, Stacey Edgar. We were not disappointed. As a matter of fact, this procedure is something that gets better each time you encounter it. Why? It's like excavating a field for a new crop. The first time you turn over the earth and pull out the rocks and weeds, it's quite disruptive and mucky. But by the second time you expose the field, the earth seems more purified and the results are stunning. My first peel was June 2020 during the pandemic when I just needed some self-care. Within four months, I had my yearly dermatologist check. When the doctor checked my face, she commented "beautiful" "what did you do to your skin?" I told her I had a VI Precision Plus Peel and she said "well that worked very well for you". Her unsolicited comment made me a true believer. My second procedure (March 2021) was more straightforward. I now appreciated what I had to do to take care of my face and neck immediately post peel. I had hyperpigmentation, red blotches, dry patches, and fine lines. When I look into the mirror today, that's all gone. My face appears translucent and uniform. I am so pleased with the work of Stacey Edgar. It was so true for my friend also. Not only did Stacey explain each and every detail along the way but she followed up with phone calls to make sure we were on track with our pharmaceutical grade products and procedures. Stacey's approach to skin care is like no other. My skin was special to her and she provided outstanding service to us. I will be signing up for a third peel and encourage the locals to line up for her."
- M.N. /
Google /
Mar 25, 2021
Previous
Next
There are multiple safe and reliable surgical options available to reverse the signs of aging and restore a more youthful, rested appearance. Because we all age a little differently, facial procedures are custom designed to meet these needs. Dr. Woodyard will assess the particular areas of concern and determine which type of facelift will provide the best results. Options include short-scar facelifts or mini-lifts, endoscopic-assisted and deep plane mid-facelifts, lower face and necklifts, scarless necklifts and lipocontouring of the neck. Many patients are also candidates for the traditional full facelift.
During a traditional full facelift procedure, Dr. Woodyard will lift and tighten facial and neck muscles and remove excess skin to achieve a lifted, smoother face and neck. The scars are well hidden inside and around the ears and may extend into or along the hairline behind the ears, or above the ears into the temporal hairline region. This procedure provides maximal correction and is indicated for patients with moderate to severe facial skin laxity and advanced signs of aging.
Short Scar or Mini-Facelift
Short scar or mini-lift procedures are designed to correct less severe signs of aging often with shorter scars. Specifically, this surgery addresses the neckline and jowling (sagging along the jawline) and at times deepening nasolabial folds (creases alongside the mouth) with internal plication or suspension sutures, skin tightening and sometimes lipocontouring of the neck.
Sagging of the cheeks and of the junction of the cheek and lower eyelid is often one of the earliest signs of aging. As this process progresses, the nasolabial folds become heavier and more prominent. Sagging soft tissues of the cheek can be lifted and re-suspended through this type of lift, which is often performed through incisions within the lower eyelid (usually combined with a lower blepharoplasty), temporal hairline, and/or inside the mouth. A nonsurgical alternative is the periodic injection of fat or fillers to restore the loss of volume in this area that aging takes away. This restoration of lost volume can also restore fullness to the cheeks and cheekbone area, raise the cheek/eyelid junction, and also soften the creases alongside the mouth (nasolabial folds) without surgical scars.
Some facelift procedures are performed under general or intravenous sedation anesthesia, depending on the type of procedure being performed. The length of the surgery will vary, but it generally takes between 2-6 hours. This surgery is considered an outpatient procedure. However, some patients may prefer an overnight stay, which is available at Northwest Hospital Center. After surgery, patients will be bruised and swollen and the face and neck will feel tight. This will gradually improve over the first 2-3 weeks. Full recovery is usually expected in 4-6 weeks. It is common for patients to feel anxious about how their face will appear. Patients need to understand it can take several full months for the final results to appear. The results are intended to look beautiful and natural.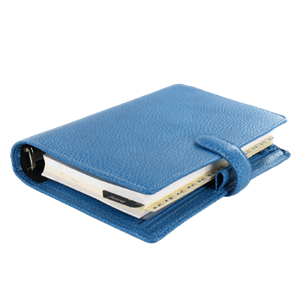 Plan Your Procedure
Recovery Time

3-4 Weeks

Average Procedure Time

3-6 Hours

Post-op Follow-up

1-7 Days

Procedure Recovery Location

Out-Patient
Contact Us
Is Surgery the Only Option?
To lift and remove sagging skin in the neckline and lower face, facelifting is the only real option for correction. However, many other signs of facial aging can be lessened with nonsurgical techniques. BOTOX can soften or remove lines between the eyebrows, Crow's feet and forehead. Injectable fillers can lift the cheeks, soften the nasolabial folds, lessen the appearance of early jowling, soften the chin and lines around the mouth. There are also skin rejuvenation procedures such as microdermabrasion and chemical peels that can assist in evening the skin tone. All of these treatments are great options for patients who are not ready for surgery. However, patients with loose skin, drooping jowls or a sagging neck will need to consider surgery if they want certain features improved.
Facelift surgery requires incisions which result in scars. However, in almost all cases, most of the scars are well hidden as they fall just along or in the hairline and around and behind the ears. In most cases, the scars should be barely visible to the naked eye once the scars have matured (the process whereby scars gradually lighten and soften over the first several months).
Related Procedures