Brachioplasty Patient Baltimore, MD
Procedure Details
This 49 year old patient lost 85 pounds after gastric bypass surgery. She desired correction of her sagging breasts and an increase in breast size and fullness. A mastopexy and breast augmentation was preformed to correct this. Smooth round moderate profile saline implants were filled to a size of 375cc for the right breast and 380cc for the left breast. Her loose, sagging upper arm skin was corrected with a bilateral brachioplasty.
More
Front View- Right Arm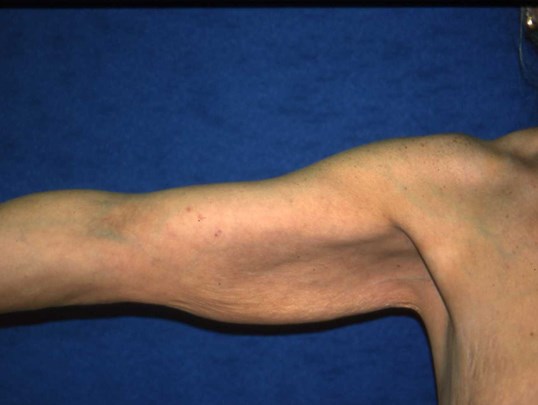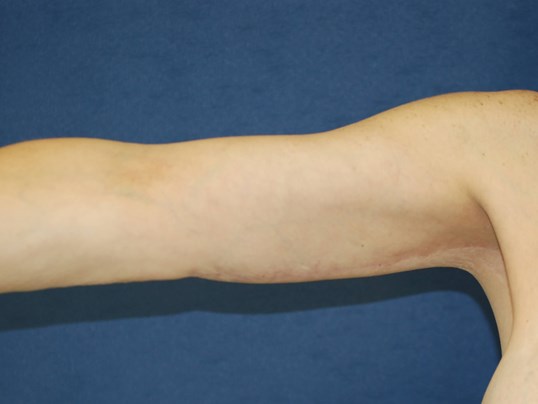 Brachioplasty was performed through an incision along the inner aspect of the arm and a full mastopexy was performed using an anchor-shaped incision. Smooth Round Moderate saline implants where used to increase breast size to give the patient a fuller breast shape. More
Front View- Left Arm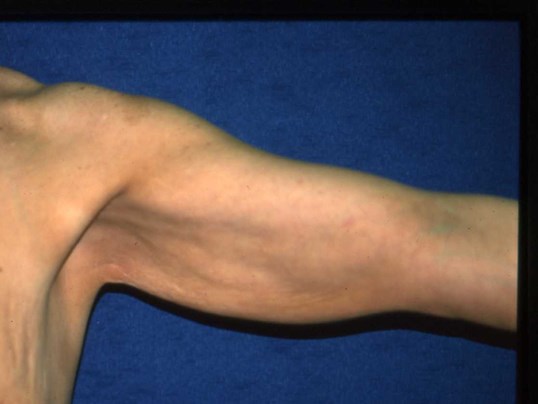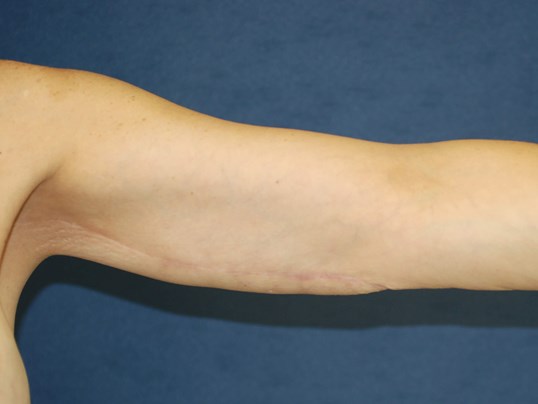 Full Front View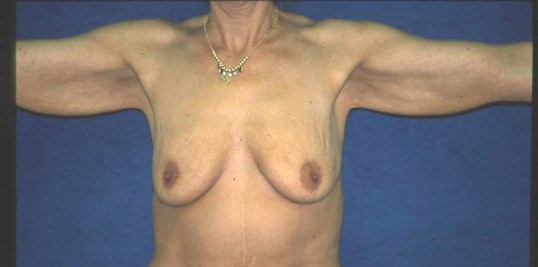 Combined Arm/Breast Correction
Often after weight loss, multiple procedures are required for optimal results. Breast and arm procedures can usually be performed at the same time as in this patient.
Location