Brachioplasty After Weight Loss from Gastric Bypass
Procedure Details
33 year old lost 115 pounds after gastric bypass surgery. She desired removal of the hanging skin on her arms at the same time as a breast lift and obtained a very nice result from both procedures.
More
Right Arm Fronal View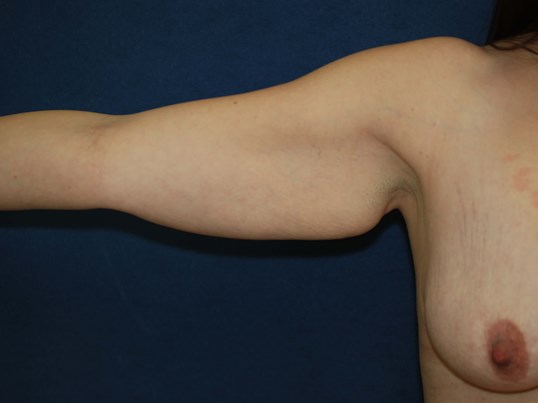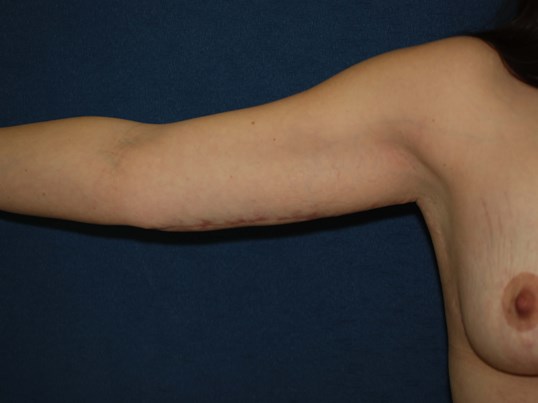 This patient was very pleased with the results of her new arms after her arm lift. More
Right Arm Posterior View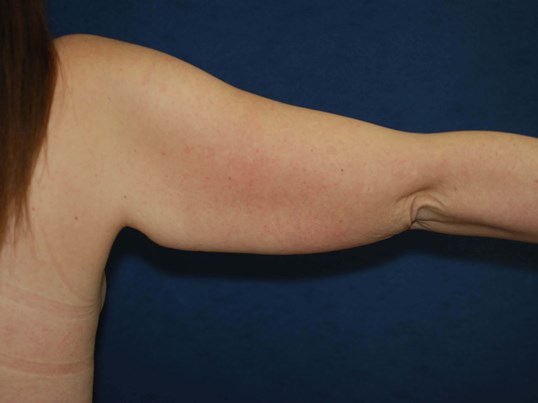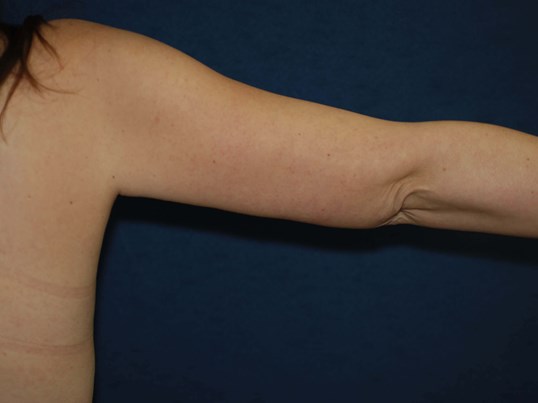 Her scar is on the under surface of the arm in the least conspicuous area. More
Left Arm Frontal View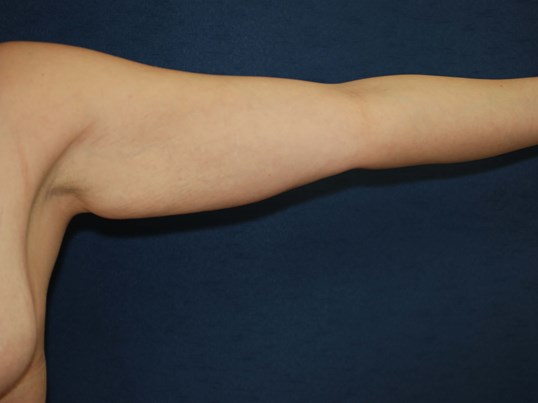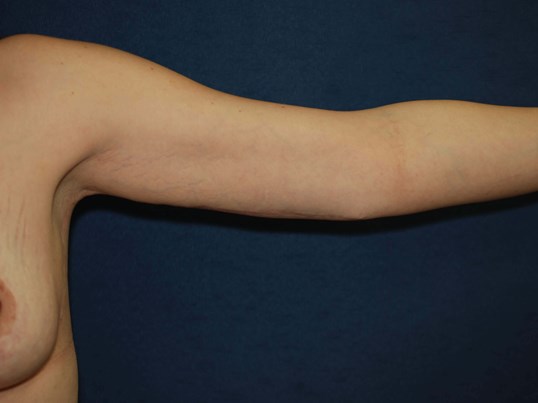 A brachioplasty, otherwise known as an arm lift, is the procedure to remove loose, hanging skin of the upper arm that may result from weight loss or simply from aging.
Location