Bilateral Brachioplasty
Procedure Details
This 62 year old female was one of our breast reduction patients from 10 years before who returned unhappy with loose skin on her arms. She had a bilateral brachioplasty (arm lift procedure) to remove the loose skin so she could feel more confident in sleeveless clothes. Her goal was obtained with a beautiful result.
More
Front View- Right Arm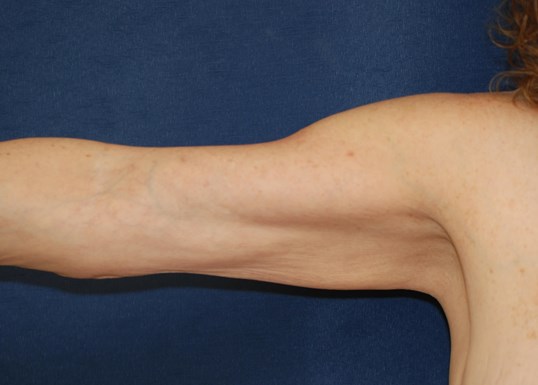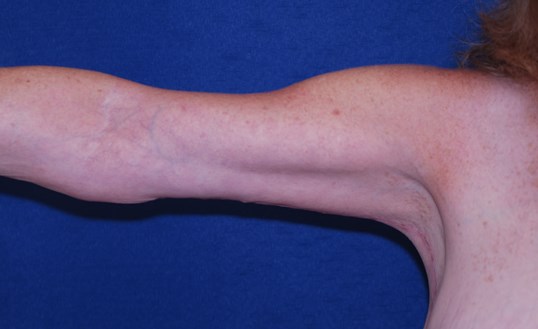 Front View- Left Arm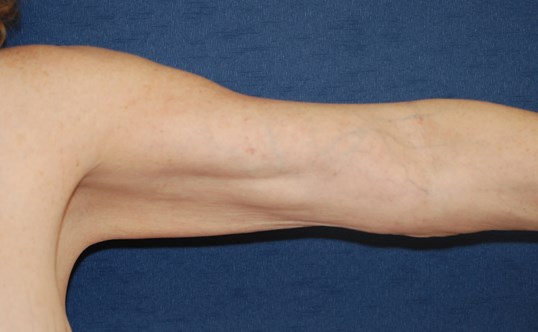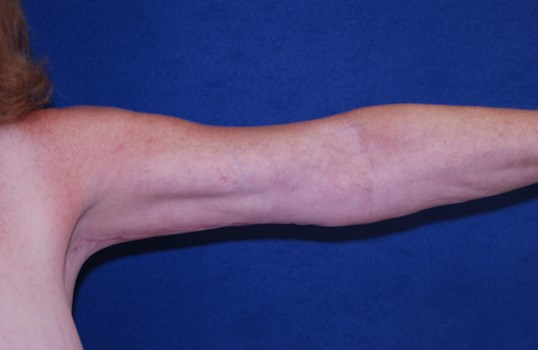 Rear View- Right Arm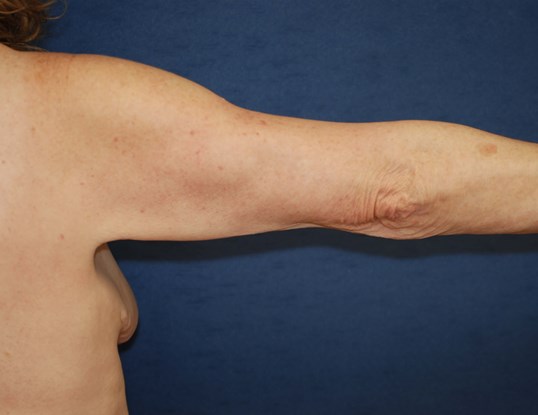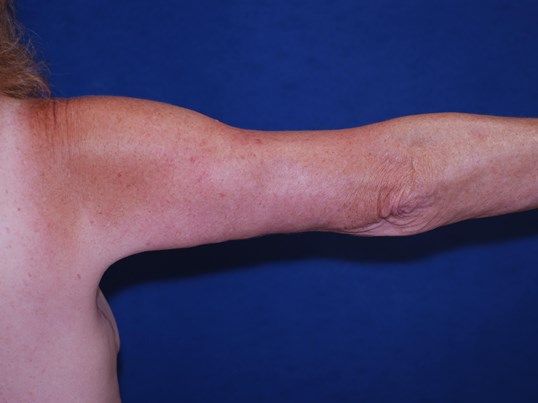 Rear View- Left Arm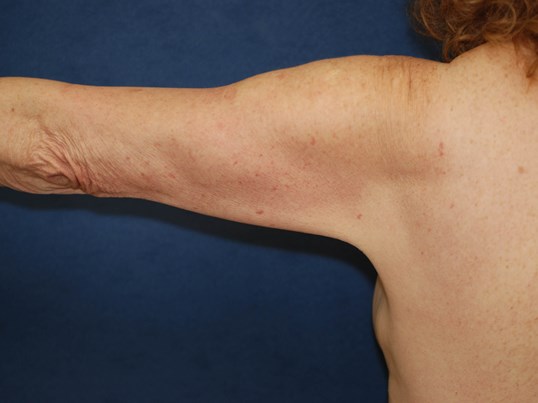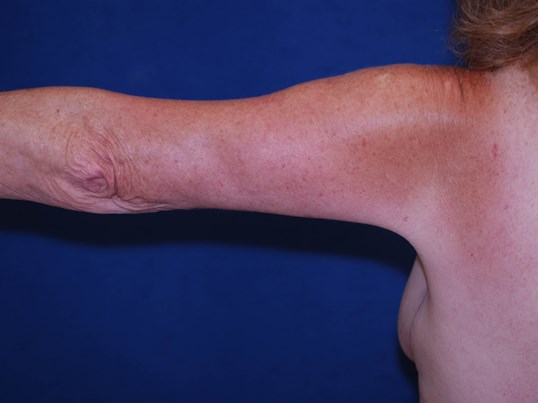 Loose skin on the arms affects many patients as a result of aging and sometimes weight loss. A brachioplasty is a well tolerated procedure to remove the loose, hanging skin that is sometimes referred to as "bat wings."It is often combined with breast lift procedures after weight loss.
Location