Mother of 4 With Tremendous Tummy Tuck Result
Procedure Details
This 33 year old mother of 4 presented to the office very unhappy with the appearance of her abdomen despite regular exercise. She is a 5'7" 240 pound woman with an extremely protuberant abdomen who had 4 vaginal deliveries. Removal of her hanging excess skin and fat and repair of her weakened abdominal muscles was performed to flatten and tighten her abdomen with a tremendous result.
More
Front View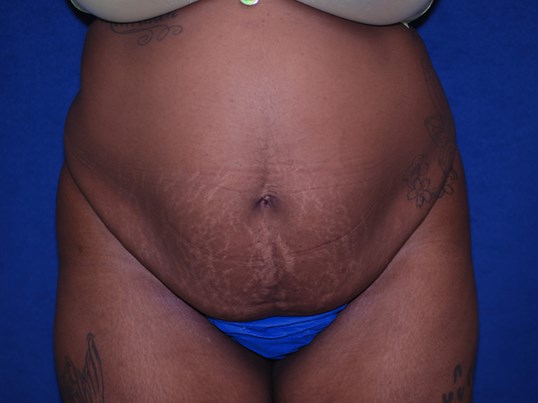 Before and after full abdominoplasty with muscle plication and umbilical transpostion. The weight of resected skin and fat was almost 4 pounds. A significant rectus diastsis repair was performed to flatten the contour. More
Oblique View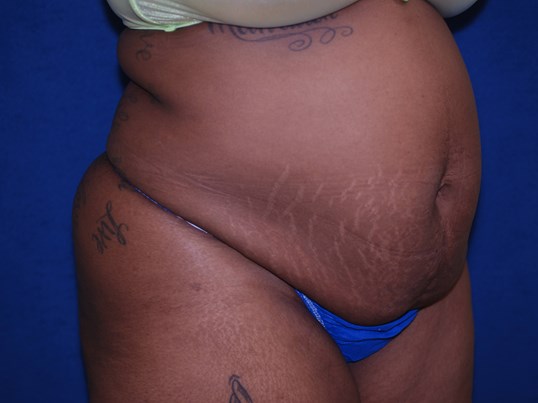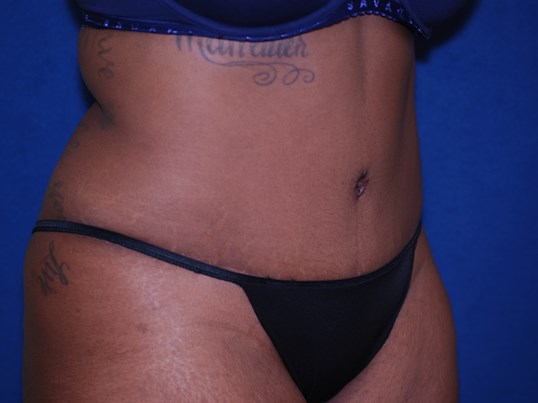 Significant improvement in contour was obtained without liposuction. More
Side View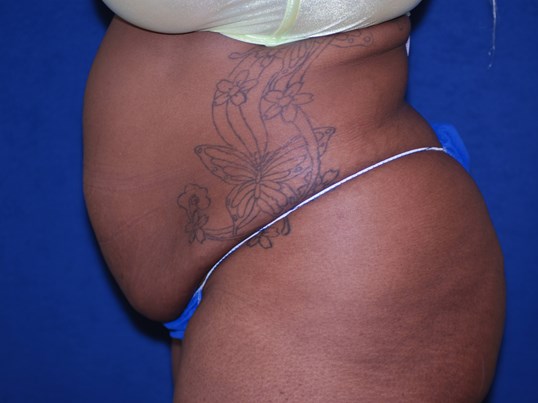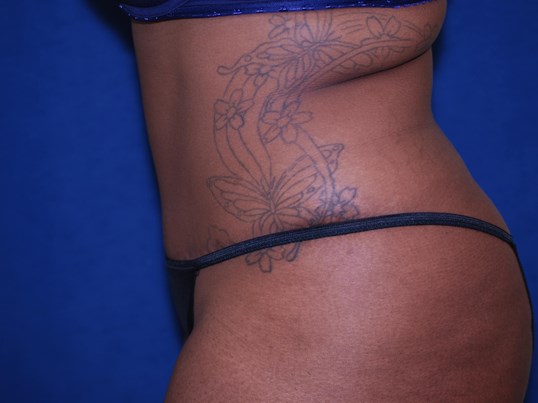 Abdominoplasties Flatten Tummy
Pregnancy, weight gain and loss and aging contribute to loss of the flat abdomen of the youthful. A full abdominoplasty called a "Tummy Tuck", includes removing loose, excess skin and the fat attached to it from below and above the umbilicus, tightening weaken abdominal muscles(repair of rectus diastasis) and relocating the umbilicus to an anatomic location on the abdominal wall. A mini tummy tuck only corrects problems below the umbilicus and is appropriate for a patient with a good upper abdominal appearance who has a smaller amount of looseness that is strictly involving the lower abdomen.
Location