Liposuction in Randallstown with Dr. Janet Woodyard
Procedure Details
This African American female patient underwent Liposuction 360 with Vaser liposuction to improve the contour.of her trunk. She has one child and exercises regularly but wanted to look a bit better. The removal of a moderate amount of excess fat smoothed her contour and brought in the waistline nicely.
More
Front View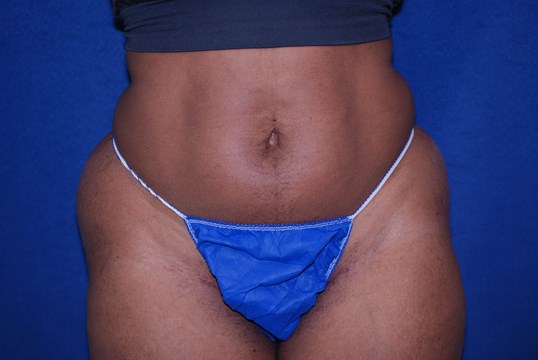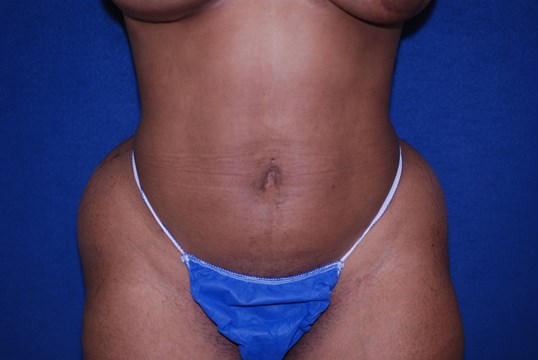 This 32 year old mother of one child presented unhappy with excess adiposity of the circumferential trunk despite regular exercise. She underwent liposuction of the abdomen, waist, hips, flanks and back with Vaser liposuction and was very happy with her results shown here 4 months after the procedure. More
Rear View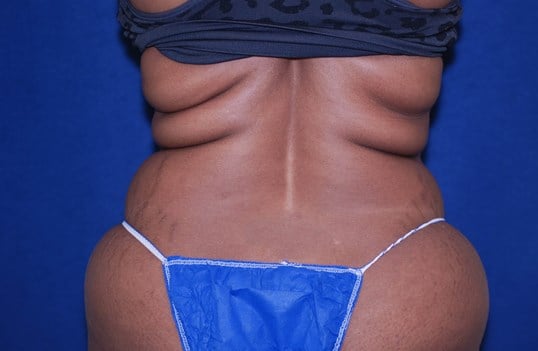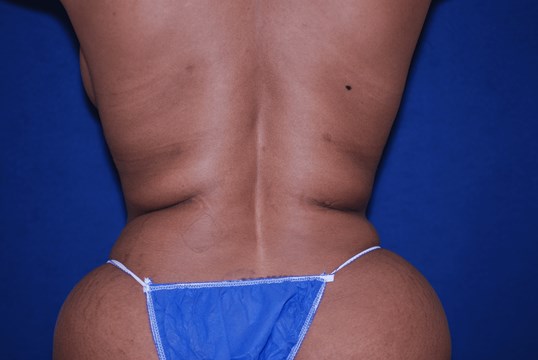 Oblique View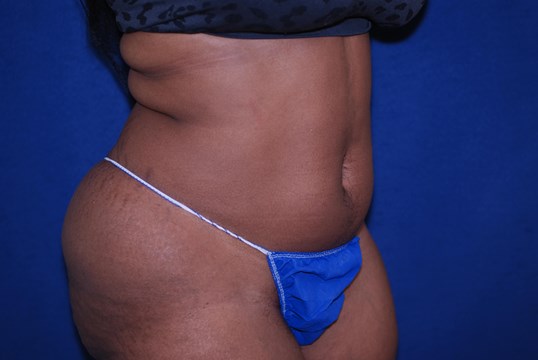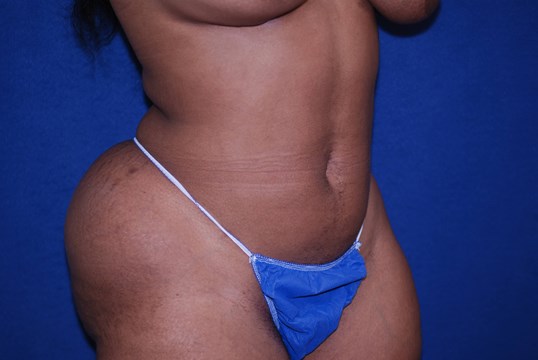 Side View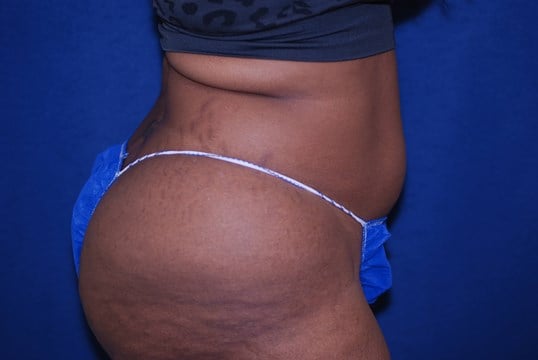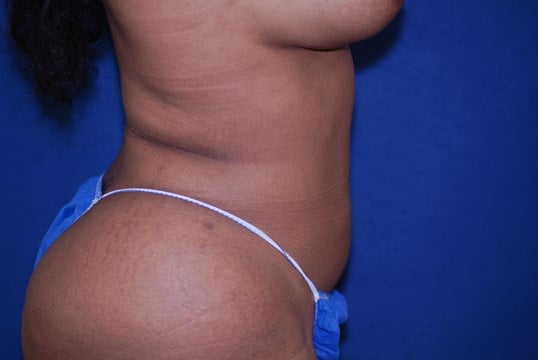 Liposuction to Improve Contour
Liposuction can be performed as a solitary procedure or combined with other procedures, like tummy tuck, to smoothe and improve contour of the treated areas. Liposuction is typically performed under tumescence which is the infiltration of fluid to failitate the procedure and improve the results. Most tumescent fluid contains lidocaine for pain control and epinephrine to lower blood loss. The fluid also helps liquify the fat to allow for a smoother result. The fluid is necessary when ultrasonic liposuction is performed.
Post operative compression with a garment is recommended for 6 weeks. Restriction from strenous activity is usually for 4-6 weeks.
Location