Baltimore Tummy Tuck
Procedure Details
This 42 year old mother of a college age daughter decided to have a full tummy tuck to improve the appearance of her abdomen. After muscle plication and removal of 2 pounds of excess skin and fat, she was thrilled with her new body and was able to comfortably wear a bikini again.
More
Front View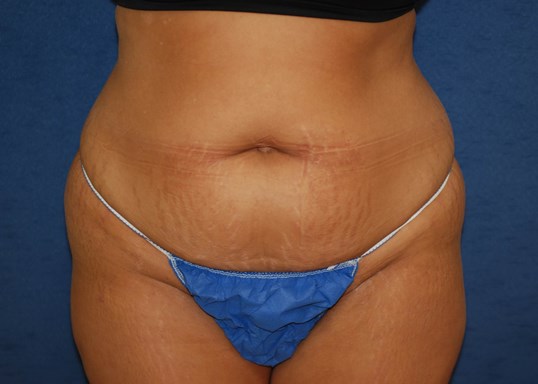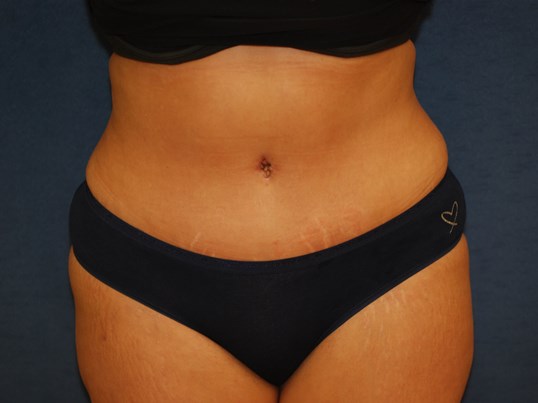 Side View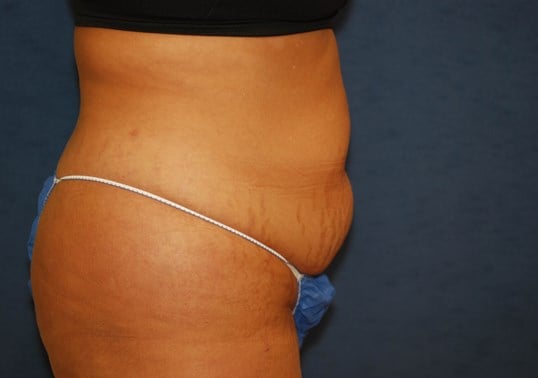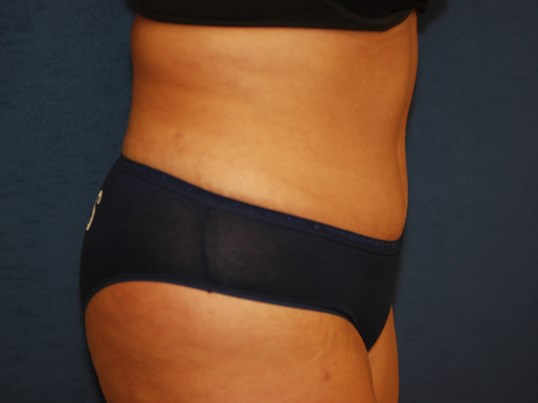 Angled View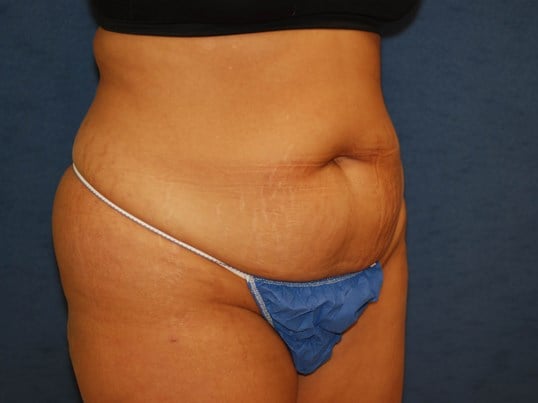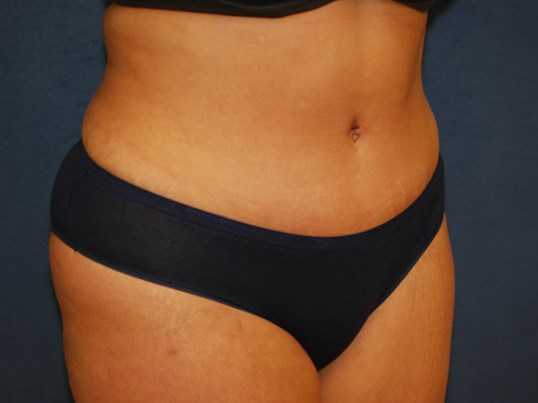 Tummy Tuck Restores Shape
A full tummy tuck includes muscle tightening and a panniculectomy. A panniculectomy is the surgical removal of the excess, loose abdominal skin and fat which is called the panniculus or pannus. The result is a flatter and tighter abdomen that more resembles the pre-pregnancy contour. The trade-off is the presence of a surgical scar along the lower abdomen, which can usually be concealed beneath lingerie and swimwear, and around the umbilicus as demonstrated in this patient's photos.
Location