Tummy Tuck in Randallstown, MD
Procedure Details
This 43 year old female patient underwent a tummy tuck under the skilled hands of Dr. Janet Woodyard. She had severe muscle weakness and bulging of the abdomen as a result of 2 prior pregnancies with C-section deliveries as well as an umbilical hernia. All was repaired during her abdominoplasty and she was happy with her post-op results.
More
Front View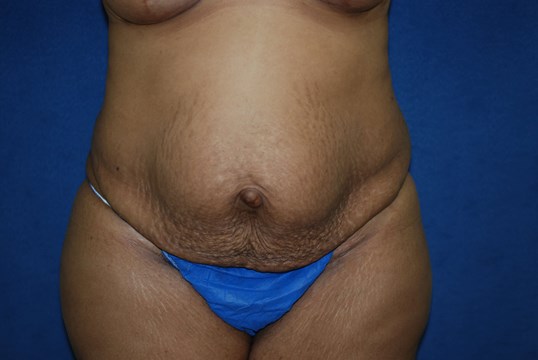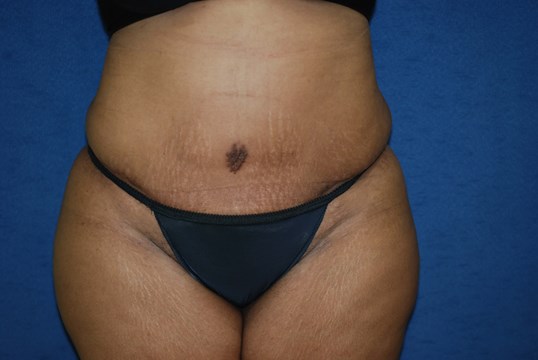 Before and after full abdominoplasty which included a significant muscle repair and repair of an umbilical hernia. More
Side View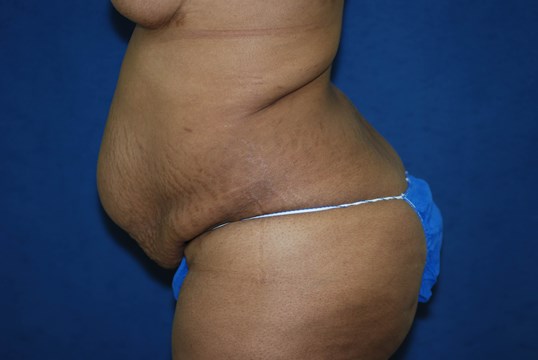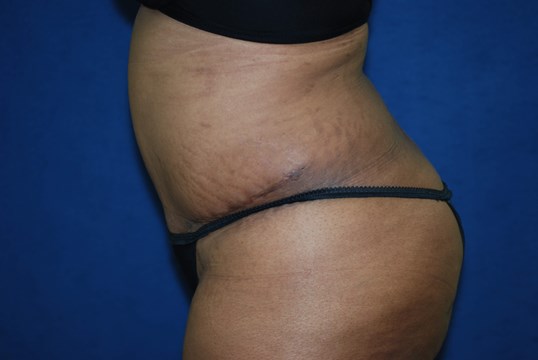 The muscle repair flattened the tummy nicely. More
Oblique View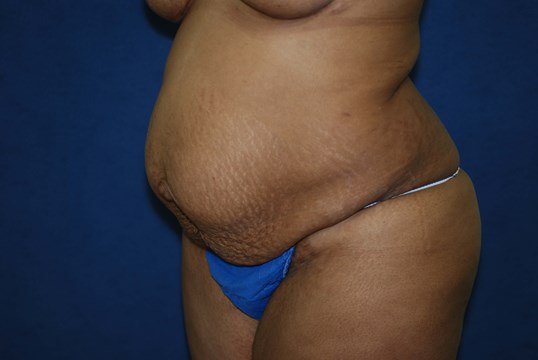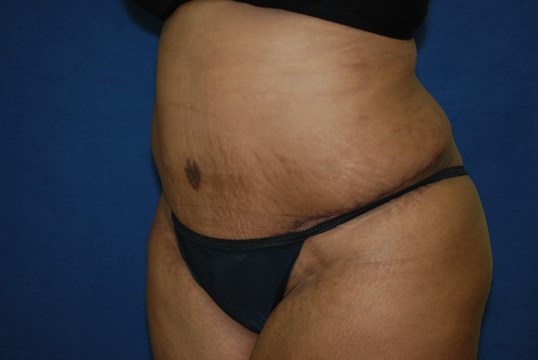 Abdominoplasty to the Rescue
Some problems after pregnancy can only be corrected with an abdominoplasty (tummy tuck). A rectus diastasis is enlargement of the space between the 2 rectus muscles which creates bulging of the abdomen as in this case. The muscle plication performed during a tummy tuck brings the muscles back together and restores the body's natural internal girdle.
Location