Extended Tummy Tuck and Flankplasty-Randallstown, MD
Procedure Details
This 38 year old patient was unhappy with the appearance of her abdomen and hips/flanks after pregnancies and an 80 pound weight loss. She underwent an extended tummy tuck combined with a hip and flankplasty(removal of excess skin and fat from the hips and flanks) by Dr. Janet Woodyard. The patient had a positive experience with the surgery, which aimed to improve the appearance and contour of her abdomen and lower body. The procedure was successful in achieving the desired results, and the patient was satisfied with the outcome. This story highlights the positive impact that Dr. Woodyard's expertise and skill had on the patient's physical appearance and self-confidence.
More
Front View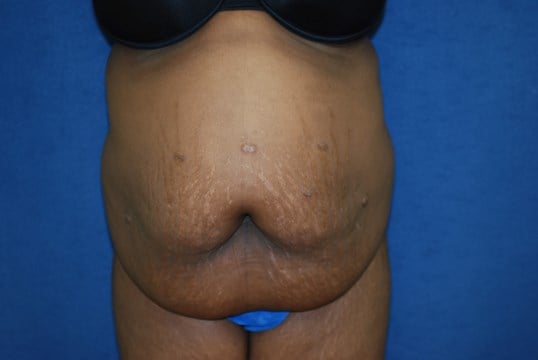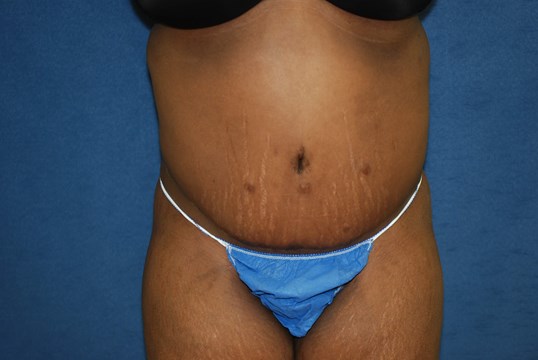 Before and after extended abdominoplasty and flankplasty with removal of 4,201 grams of skin and fat(9.24 pounds). More
Side View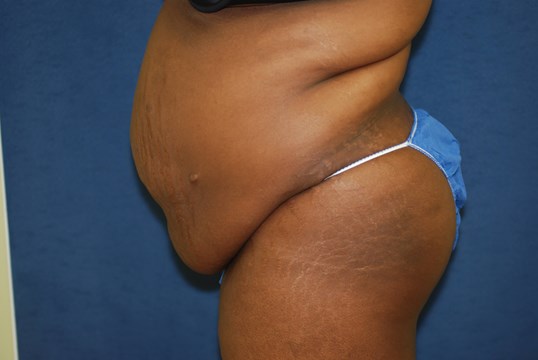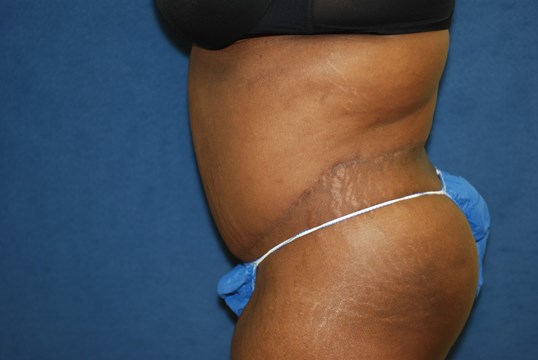 Muscle plication(tightening) was also performed to flatten the abdomen. More
Oblique View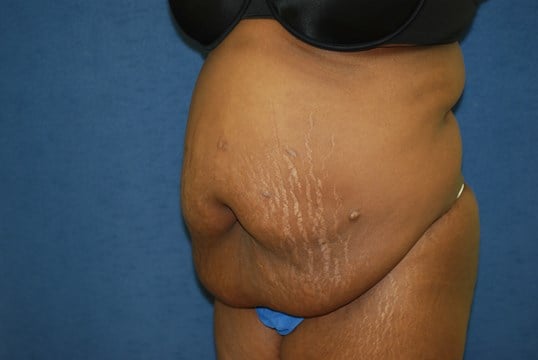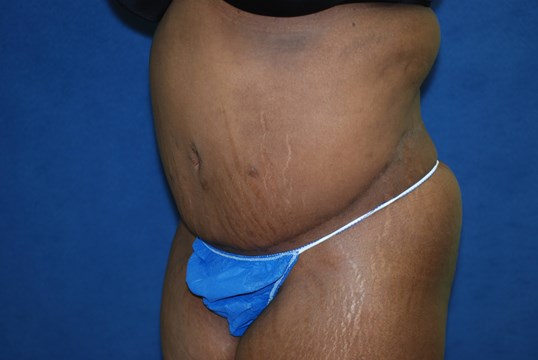 Tummy tucks are designed to improve the appearance of the abdomen. Frequently, the excess of tissue extends onto the hips and flanks so the procedure is extended to improve the total result which includes these areas. Some refer to this as a lower body lift or an extended tummy tuck.
Location