Tummy Tuck
Procedure Details
This 40 year old mother of 3 underwent a full tummy tuck by Dr Janet Woodyard. She had a significant rectus diastasis which persisted despite regular exercise in addition to an obvious umbilical hernia. At the time of surgery, a second abdominal wall hernia was found and repaired. Her surgical result was excellent with restoration of a flat, more youthful abdominal contour.
More
Front View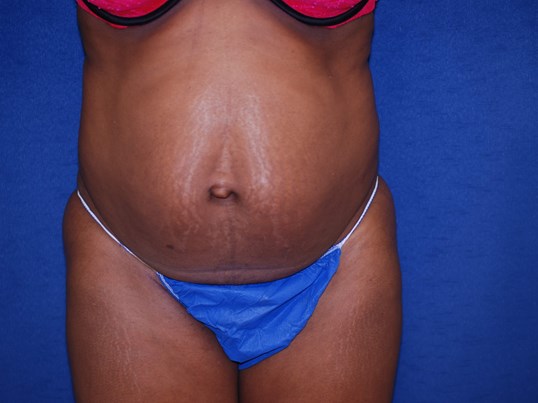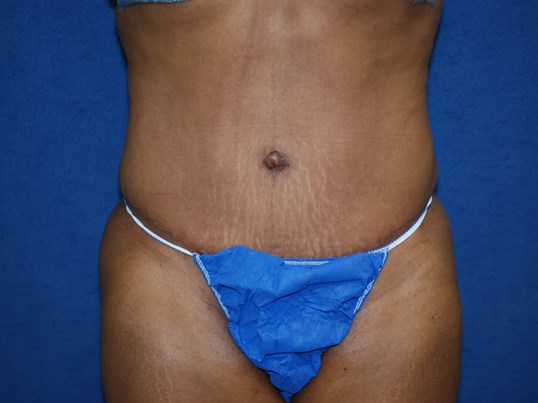 Before and 6 months after full abdominoplasty with a large muscle repair and repair of both ventral and umbilical hernias. More
Side View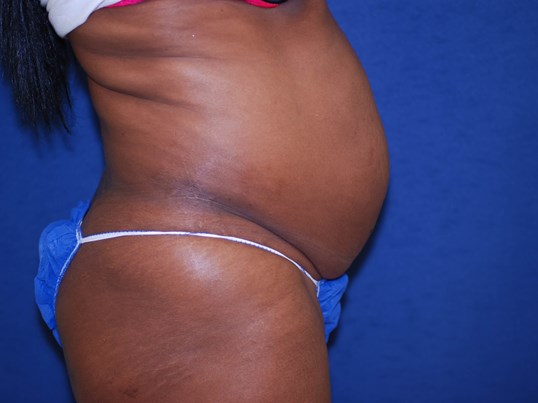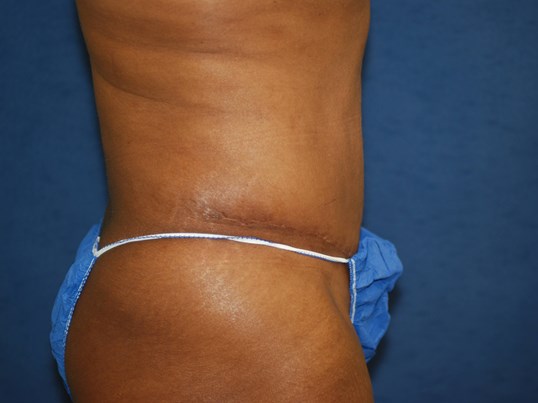 Note the tremendous improvement in her abdominal contour with flattening of the tummy. More
Oblique View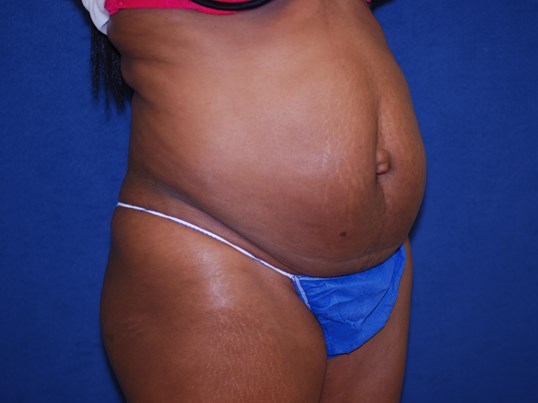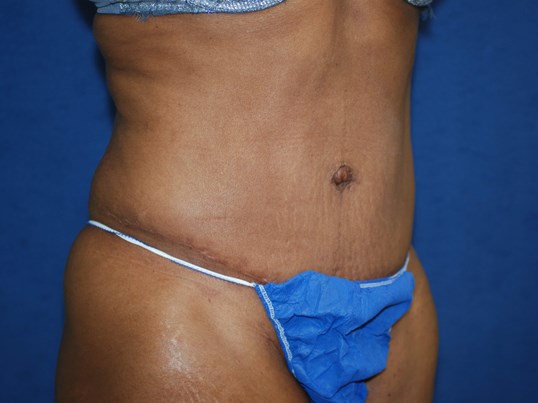 Her posture has even been improved with the restoration of her abdominal muscle tone as a result of the muscle plication. More
Tummy Tuck For Mom of Three
Tummy tuck surgery is often the only way to restore the abdominal contour to its pre-pregnancy shape, particularly when there has been significant over-stretching of the abdominal wall as in this case. Muscle plication brings the rectus muscles back together again in the midline where they started out pefore pregnancy. The excess loose skin and fat that is attached to it is then removed to completely recontour the abdomen.
Location