Breast Augmentation With Lift After Prior Reduction Mammaplasty
Procedure Details
This 28 year old female underwent a breast reduction 7 years before coming to see Dr Woodyard. She was unhappy with the flatness in the upper breast and high riding nipples that at times, could be seen above her bra. Her breast size was restored along with improved upper pole fullnes with submuscular breast augmentation with Mentor 425cc Smooth Round Moderate Plus Gel Implants. This was combined with removal of loose skin from the lower breast to improve shape and nipple position as well as correct the nipple asymmetry. She went from a B to a D cup bra and was very happy with her new shape and size.
More
Front View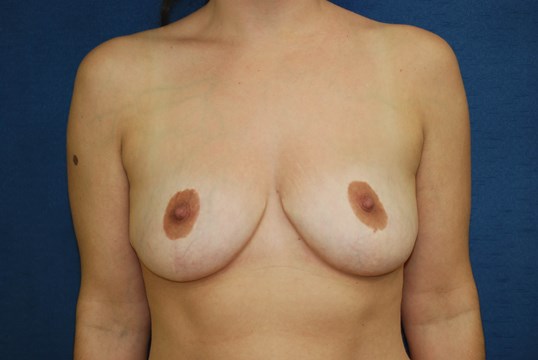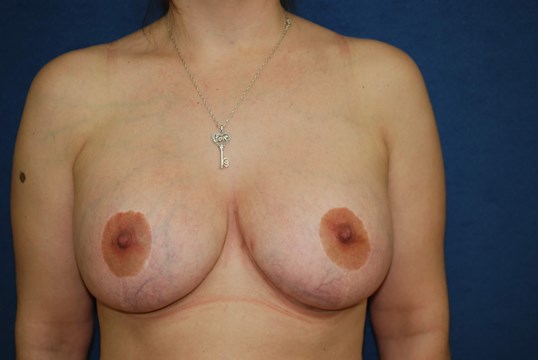 After a breast reduction in the past, this 28 year old woman was unhappy with loss of her upper pole fullness and high riding nipple position, worse on the left. She underwent submuscular breast augmentation with 425 cc smooth silicone implants and removal of loose lower pole skin to improve contour and nipple position with a very nice result. More
Side View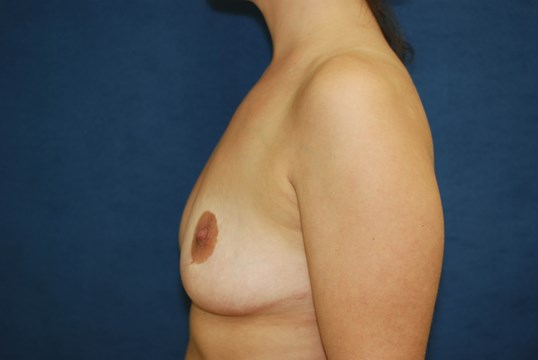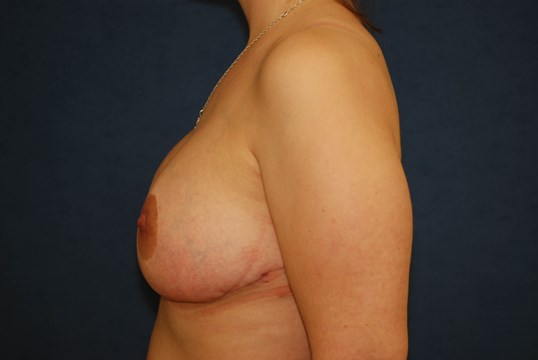 She was a B Cup before and a D Cup after the surgery. More
Oblique View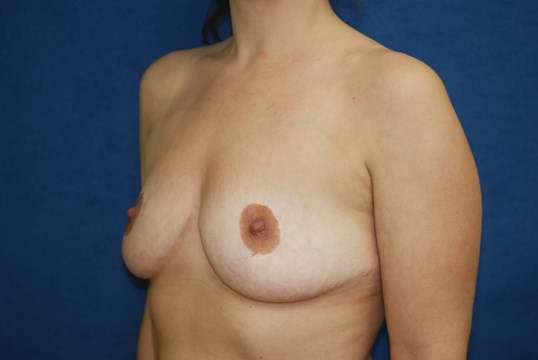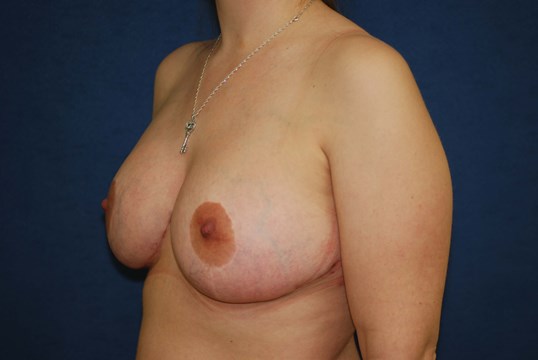 Pseudoptosis or "bottoming out" of the breast can occur naturally or as a consequence of prior breast surgery as in this case. The nipples may also appear too high on the breast and can sometimes show peeking out of bras or swimwear. Loss of upper pole fullness is often the case as well and can be corrected by breast augmentation with implants or with fat grafting to the breast if the goal is for very modest enlargement( a cupsize or less). Breast implants are necessary if the goal is to increase more than a single cup size. It is important that the implants are in the correct position. Excess lower pole skin was removed in this case to improve the result.
Location