Breast Augmentation*
Procedure Details
25 year old female presented to the office interested in fuller breasts. She had lost some of her breast fullness due to pregnancy. She elected to have breast augmentation with 400cc smooth round moderate plus profile silicone implants.
More
Front View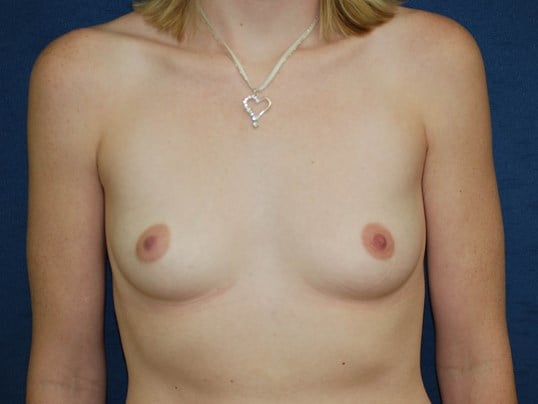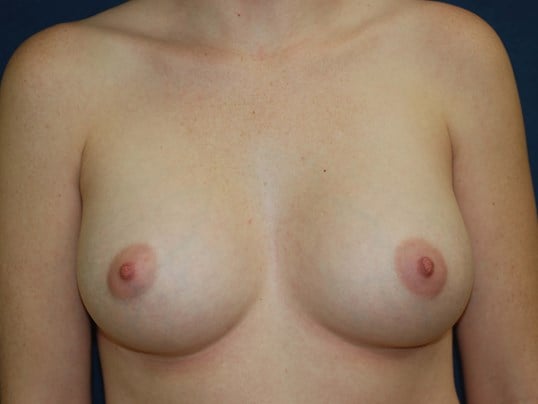 Patient is now wearing her goal size of 36D post surgery. More
Oblique View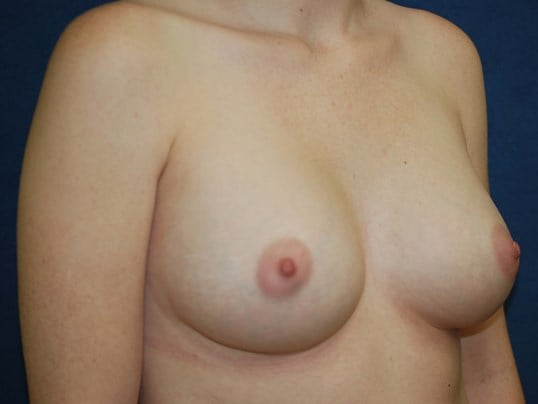 She obtained a very natural look as a result of her breast augmentation. More
In Bra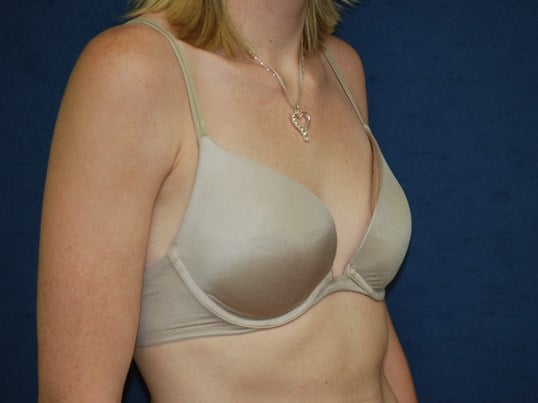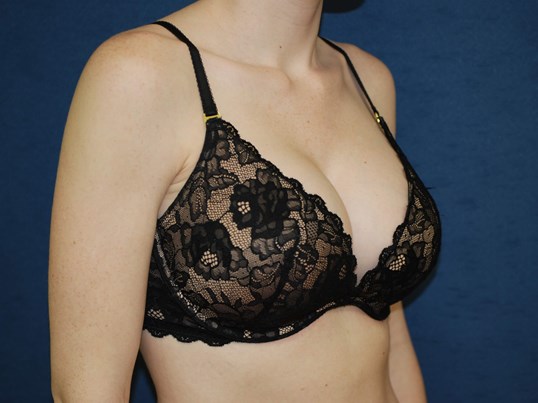 She went from a 36A to 36D . More
Submuscular breast augmentation with silicone implants can give extremely natural appearing results as in this happy patient.
Location