Silicone Implant Breast Augment in 35 Year Old Mother of Four
Procedure Details
This 35 year old mother of 4 children desired to increase her cup size from a B to a C cup. This was accomplished with 450 cc Mentor Smooth Round Moderate Plus Gel Implants in the sub-pectoral position. Her results are natural in appearance and exactly what she wanted.
More
Front View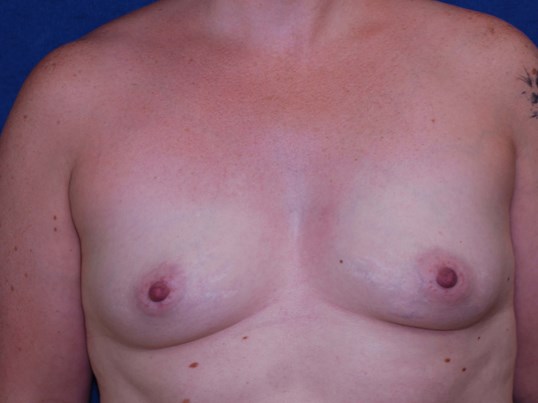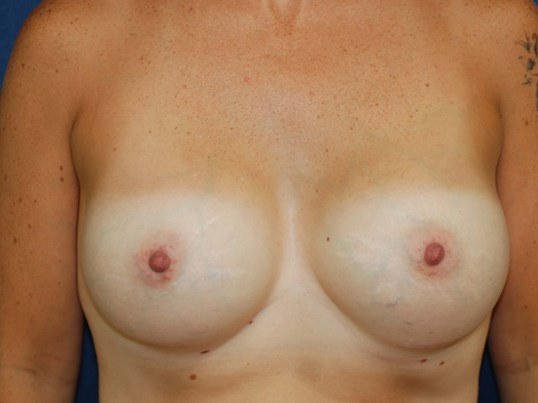 This 35 year old mother of 4 was interested in increasing her 34 B cup size to a C cup. She underwent submuscular breast augmentation with Mentor 450 cc Smooth Round Moderate Plus Profile gel implants and was happy to obtain her goal of a natural appearing C cup. Results are shown 1 year post surgery. More
Oblique View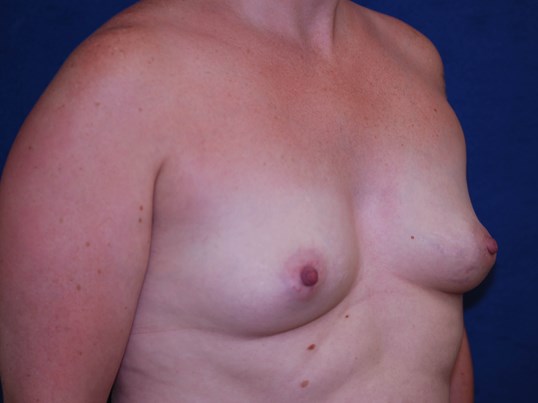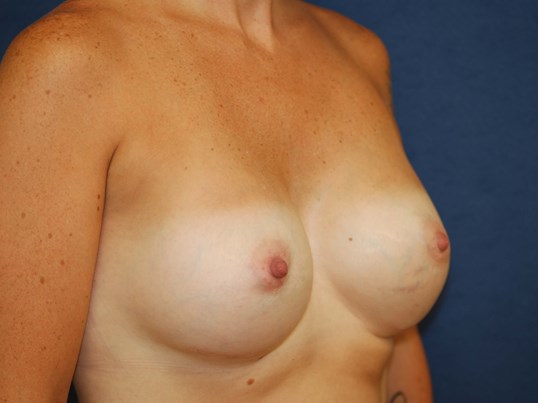 One year post operative results. More
Side View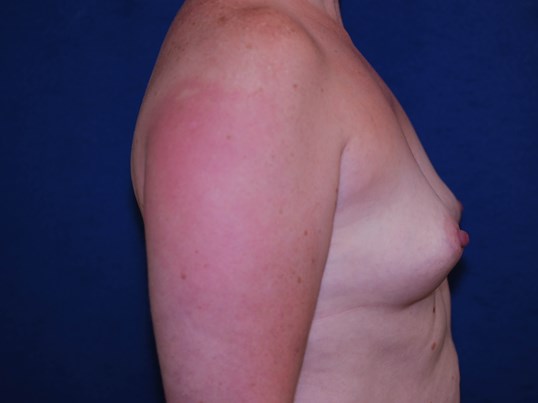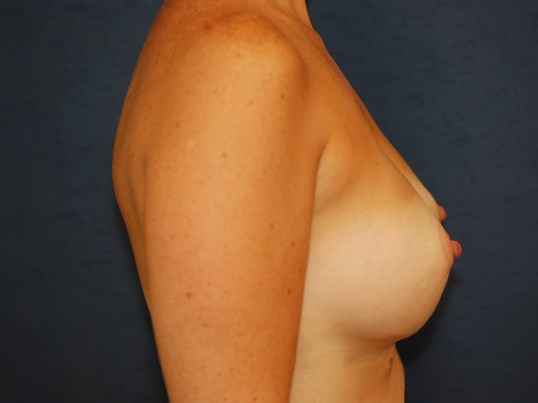 Sub-muscular Breast Augment
Sub-muscular silicone gel breast augmentation through an inframammary incision can rejuvenate the breasts after having children. For many women, this can be a part of a Mommy Makeover. Some women may require a lift(mastopexy) for the best results if they have significant ptosis as a result of prior pregnancies, nursing or aging.
Location