Breast Augmentation on 37 Year Old Mother of Two Children
Procedure Details
This patient initially contacted us during the Covid lock down and had an online virtual consultation for a Mommy Makeover. A breast augmentation and tummy tuck were her main areas of interest. She later completed her consultation in the office for an exam and was found to be a good candidate for both procedures which she underwent a year later. She had a smooth post operative course and was very pleased with her results.
More
Front View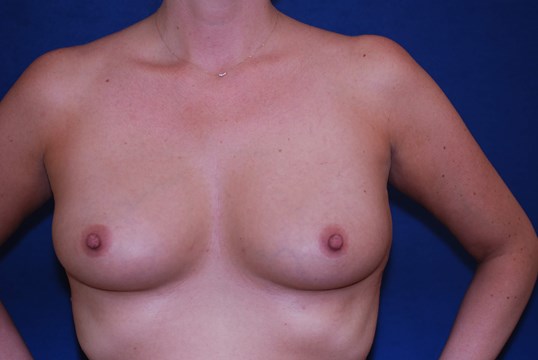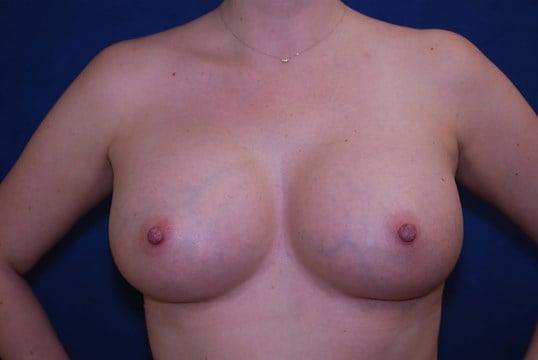 Patient underwent submuscular breast augmentation with 425cc Mentor Smooth Round Moderate Plus Profile MemoryGel Breast Implants and ended up at a 34 DD bra size which was her exact goal bra size. More
Oblique View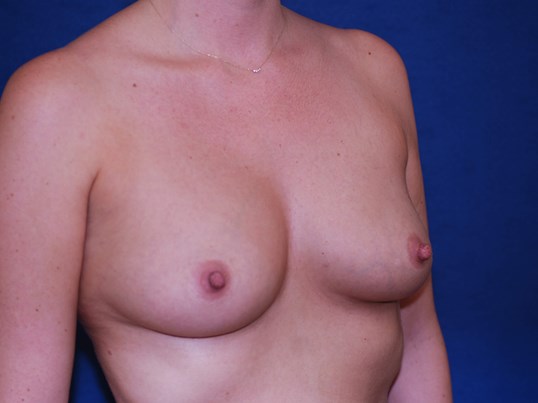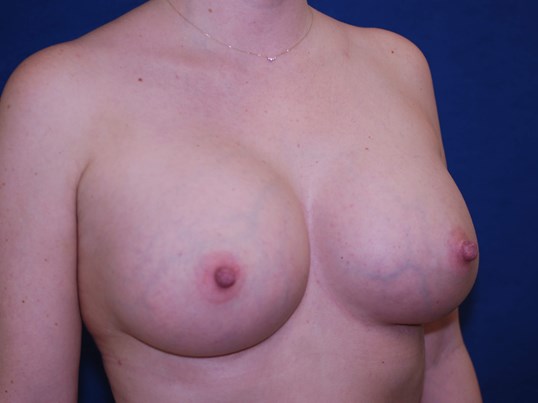 Note significant improvement in upper pole fullness and overall size and breast shape. Her scars are hidden within the inframammary folds. More
Side View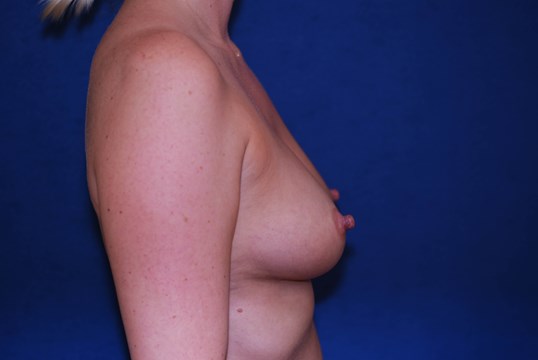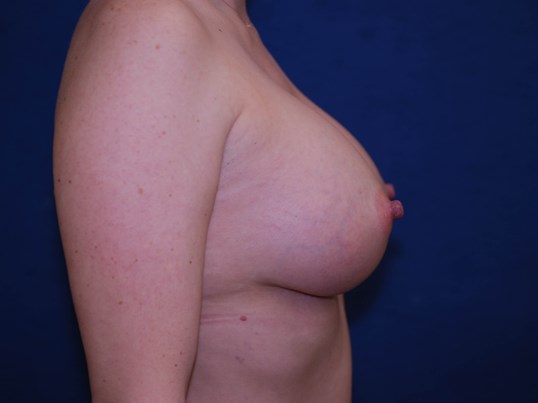 She went from about a B/C to a DD bra size with these implants which are soft and natural feeling and looking. More
Mommy Makeover and Implants
Most Mommy Makeovers include an abdominoplasty(tummy tuck) and a breast rejuvenating procedure in an effort to restore the body as close to or better than it was prior to having children. Breast Augmentation is often the breast procedure chosen by women who either started out with small breasts or lost breast volume as a result of pregnancy and lactation. This procedure can be combined with a Mastopexy(breast lift) if there is the need to correct breast ptosis(sagging) as well. This was not necessary in this particular patient.
Smooth silicone implants are an excellent choice for breast augmentation procedures in patients at least 22 years of age. These types of implants come in a multitude of sizes and shapes as well as varying levels of gel cohesiveness which is the firmness of the gel. The more cohesive the gel, the more breast projection can be obtained with less ripples or wrinkling of the implant.
Location