Beautiful Breast Reconstruction with Implants
Procedure Details
This 53 year old female was diagnosed with infiltrating duct carcinoma of the right breast. She elected to have bilateral mastectomies with immediate breast reconstruction using tissue expanders followed by silicone breast implants to regain a shapely breast. After her reconstruction procedures, she is very happy with her new appearance.
More
Front View Pre-Reconstruction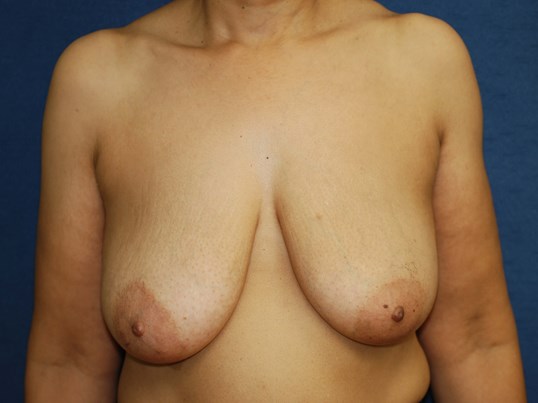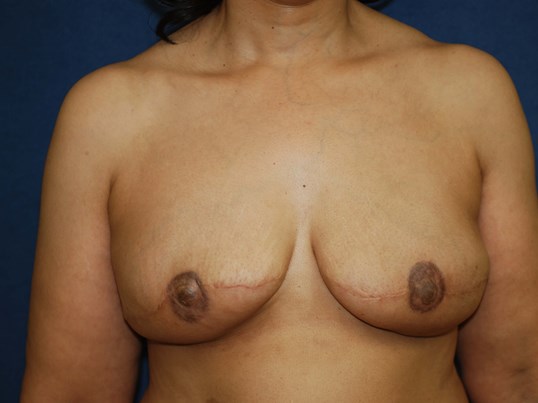 This set of photos shows the patient pre-mastectomy with her natural breasts and post-mastectomy/post-reconstruction. More
Front View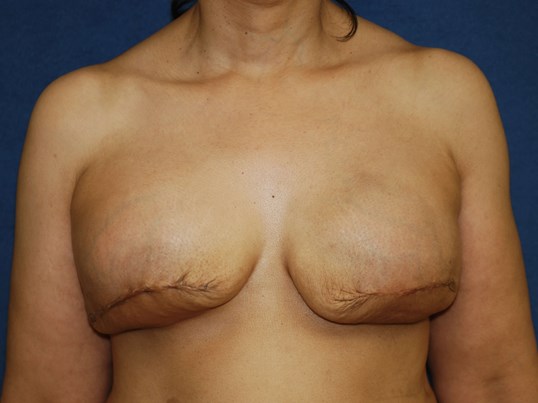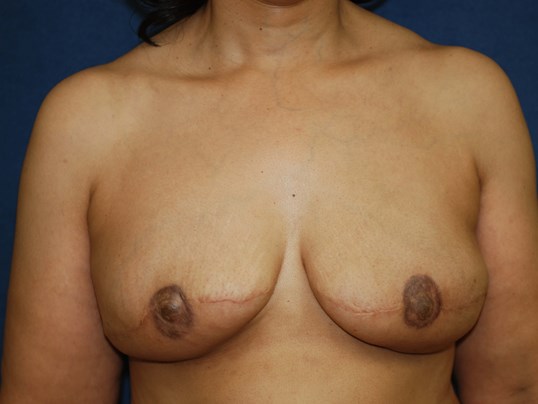 The before photo shows her post bilateral mastectomies with fully expanded tissue expanders in place. The after photo shows patient with breast reconstruction complete. She has Mentor 440 cc Memory Shape silicone gel implants and she subsequently underwent nipple reconstruction followed by nipple-areolar tattooing. More
Implant Breast Reconstruction
Silicone breast implants are ideal for bilateral breast reconstruction after mastecomy. They give a natural result when combined with nipple-areolar reconstruction.
Location