Prophylactic Mastectomy and Breast Implant Reconstruction
Procedure Details
This 51-year-old African American woman was referred to Dr. Woodyard by her breast surgeon. She elected to have bilateral prophylactic mastectomies due to her strong family history of breast cancer and her positive genetic testing. Her reconstruction was divided into stages. She underwent immediate placement of tissue expanders at the time of mastectomy. This was followed by placement of her permanent implants. Her third procedure was nipple reconstruction which was completed by nipple areolar tattooing performed in the office.
More
Breast Reconstruction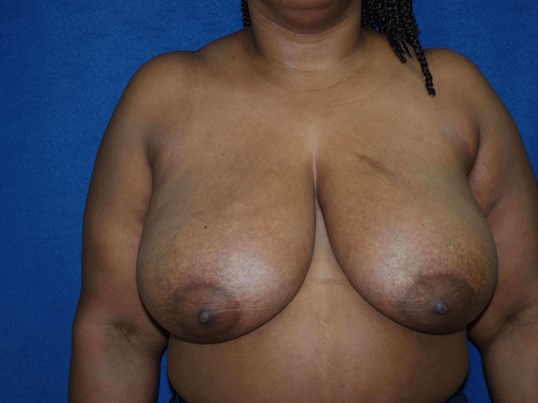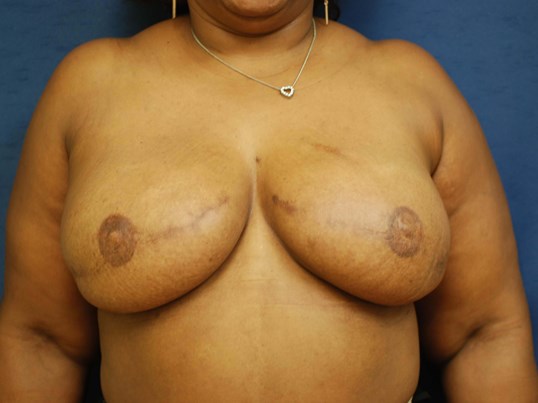 Before and after reconstruction with Mentor 800 cc smooth round high profile silicone gel implants. More
Pre/Post Nipple Reconstruction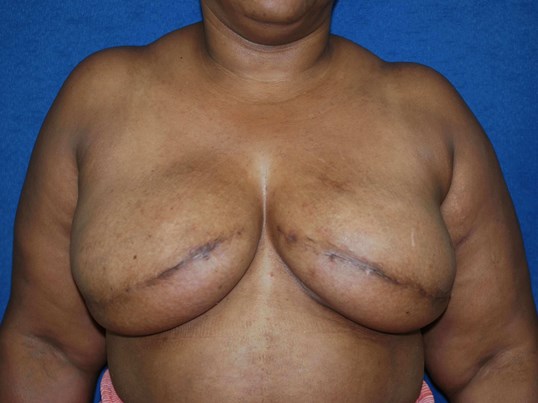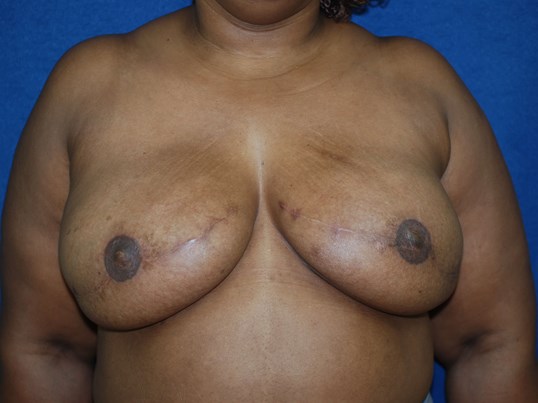 The first photo is with permanent implants in place and before nipple reconstruction. The second photo is after surgical nipple reconstruction and tattooing. More
Implant Breast Reconstruction
Bilateral breast reconstruction with silicone implants is often chosen by women undergoing prophylactic mastectomy.
Location