Breast Reduction Owings Mills
Procedure Details
This 44 year old woman presented with back, neck and shoulder pain related to her large breast size. She underwent an inferior pedicled reduction and gained relief from her musculoskeletal symptoms that were the result of her enlarged breasts.
More
Front View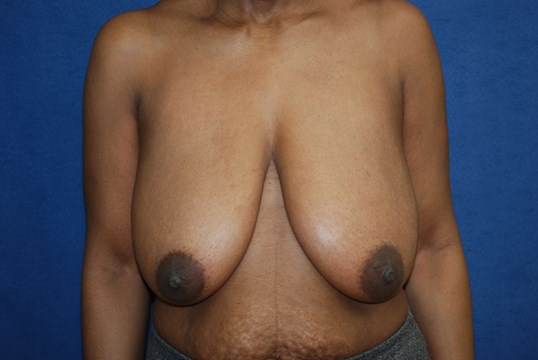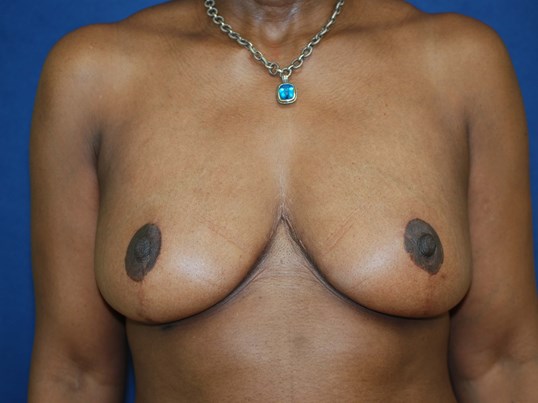 Before and one year after surgery with removal of 511 grams from the right and 569 grams from the left breast. She was also 12 pounds lighter at her one year visit. More
Angled View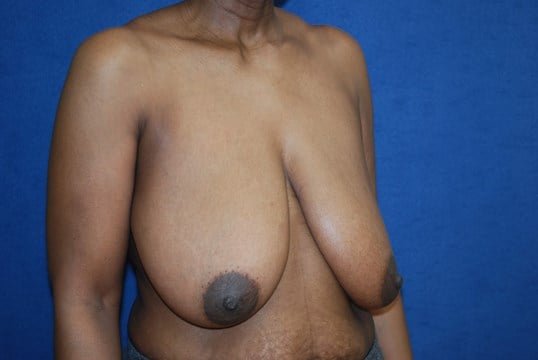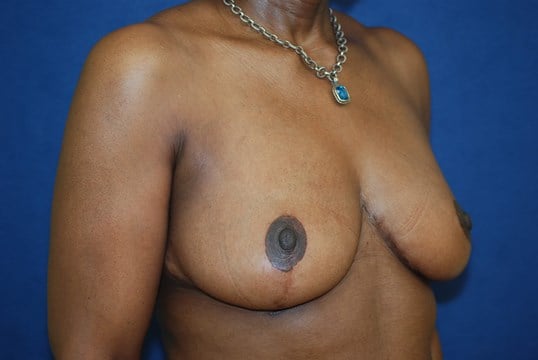 Side View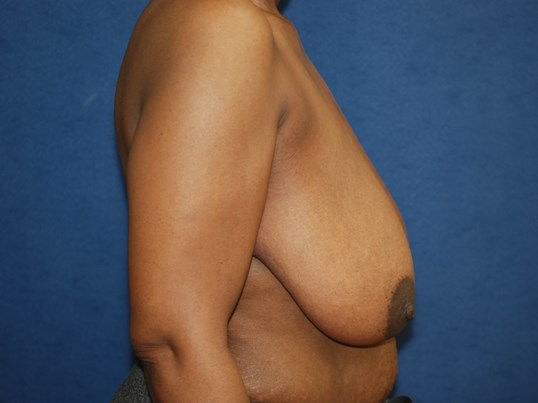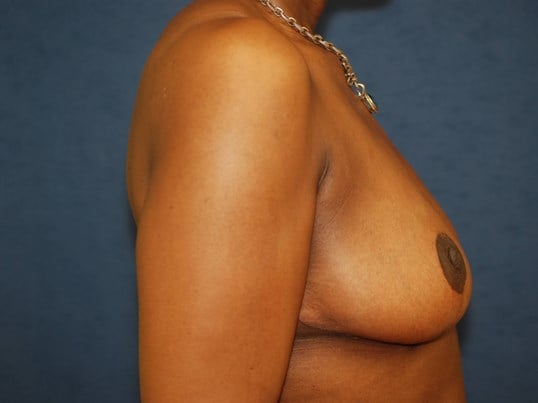 Breast reduction surgery helps to alleviate neck, back and shoulder pain that can come from having heavy breasts. It also helps reduce rashes beneath the breast from perspiration and friction(intertrigo) as well as painful strap mark indentations. Many patients find that they can be more active after surgery and thereby lead a healthier life.
Location