Breast Reduction
Procedure Details
While in her younger 30s this lady underwent a breast reduction (aka "breast reduction surgery", "Cosmetic Breast Reduction", or sometimes "Reduction Mammaplasty") with Dr. Janet Woodyard. She had neck, shoulder and back pain prior to the surgery which decreased her cup size from an "F" to a "D" with complete resolution of her symptoms.
More
Front View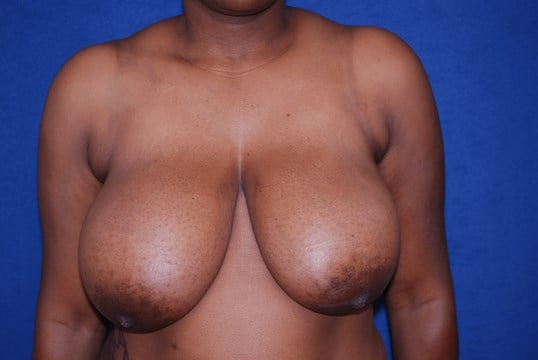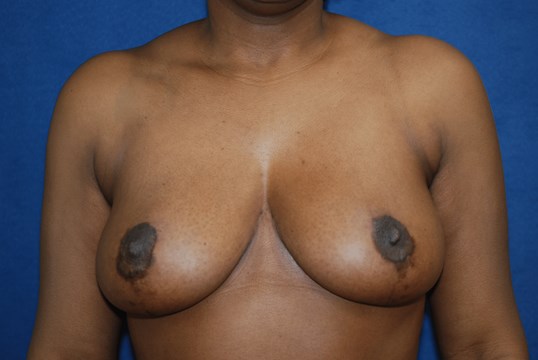 Before and after bilateral reduction mammaplasty by inferior pedicle technique with removal of 617 grams of tissue from the right side and 512 grams from the left side. More
Side View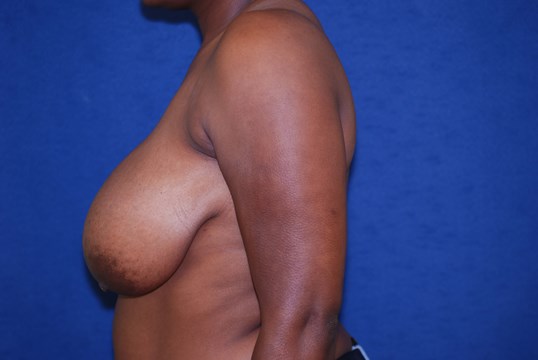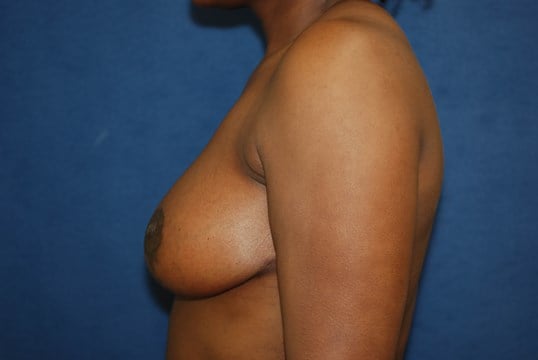 Oblique View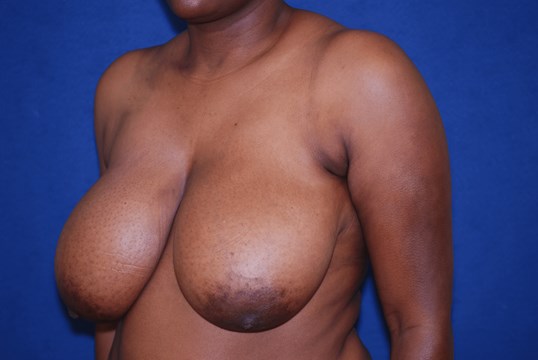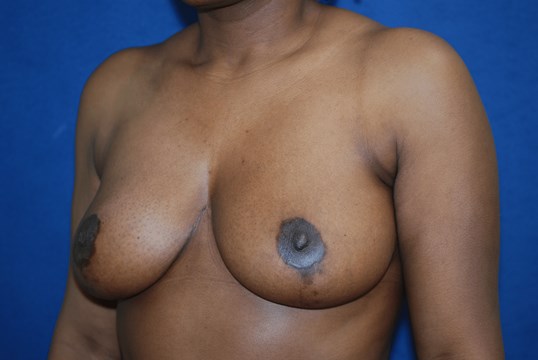 Patients with large breasts frequently suffer from neck, back, shoulder and breast pain as well as from rahes and skin irritation beneath and between the breasts. Often these women have much difficulty trying to exercise and stay active because of the increased weight of their breasts. All or most of these problems are alleviated by breast reduction surgery which allows these patients to lead a more active and healthier life.
Location