Breast Reduction Surgery
Procedure Details
This 36 year old woman underwent breast reduction surgery to treat her back, neck and shoulder pain as well as the rashes beneath the breasts. She had a very nice result. Her bra size went from a 34-G to a 34-B.
More
Front View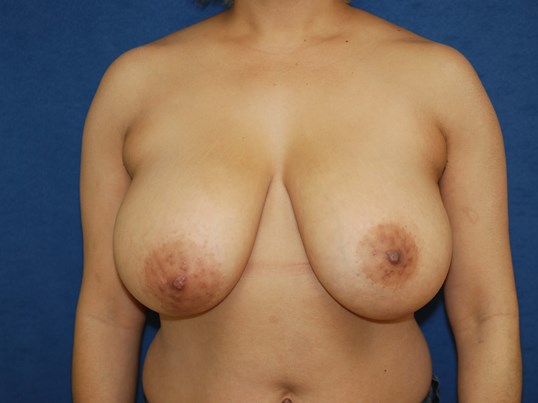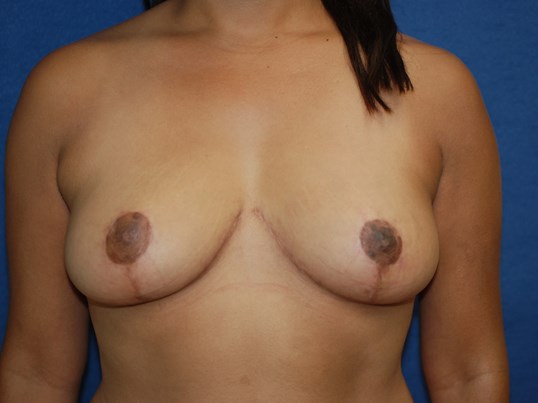 Before and after bilateral breast reduction by inferior pedicle technique with removal of 528 grams from the right breast and 553 from the left breast. More
Oblique View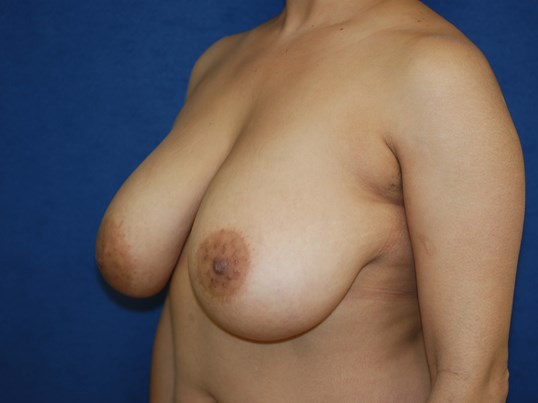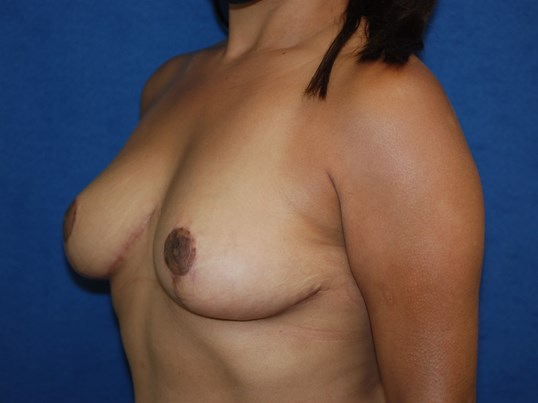 Side View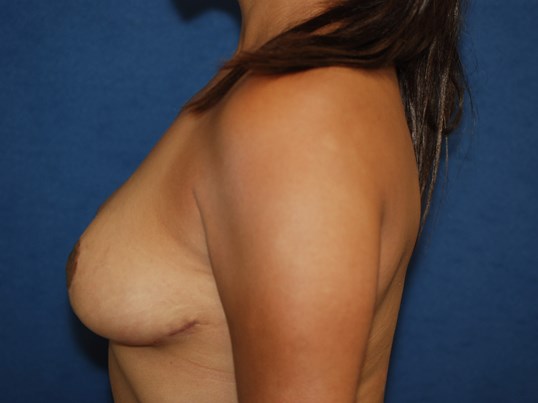 Reduction Mammaplasty, other wise known as a breast reduction, has the goal of decreasing breast size to treat the symptoms that large breasts cause and also to improve the appearance of the breasts. A breast lift is always a portion of the procedure.
Location