Female patient in younger 40s: Breast Reduction in Randallstown
Procedure Details
This 41 year old patient underwent breast reduction surgery (also known as "reduction mammaplasty") with relief of her back, neck, shoulder and breast pain and improved ability to exercise and carry her young child.
More
Front View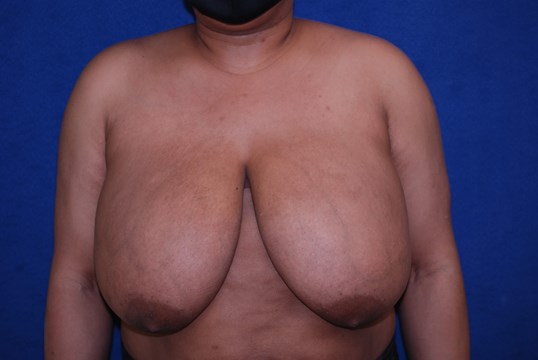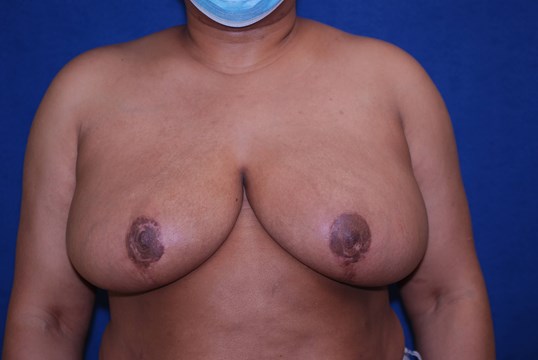 Before and after reduction mammaplasty by inferior pedicle technique with removal of 913 grams of tissue from the right breast and 1016 grams from the left breast. More
Side View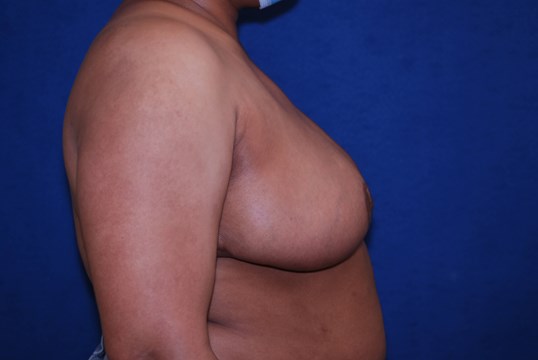 Oblique View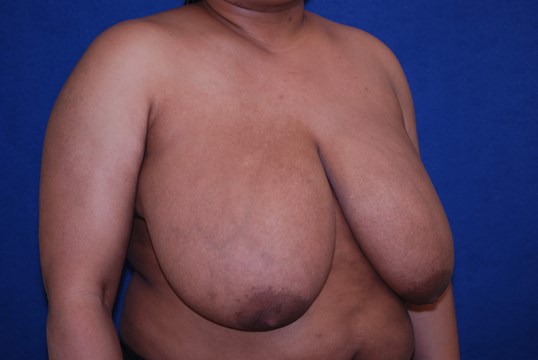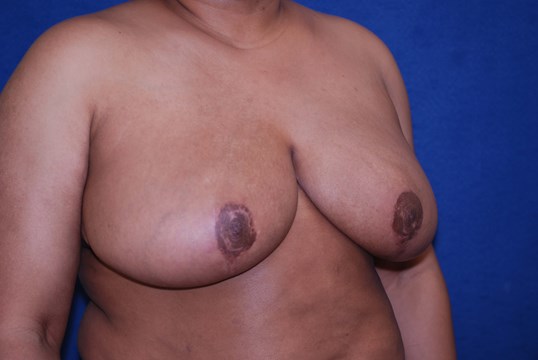 The Many Benefits of Reduction
Many women suffer from symptoms from overly large breasts. Some of these symptoms are back, neck, shoulder and breast pain, rashes and irritation beneath the breasts, painful shoulder grooving, headaches, numbness and tingling in the fingers, poor posture and difficulty with exercise and many daily activities. Breast reduction, also referred to as "reduction mammaplasty," provides relief from all of these problems by reducing breast size/weight and lifting the breasts off of the abdomen. The result is improved overall health and self esteem.
Location