Breast Reduction in Hunt Valley
Procedure Details
This 36 year old woman underwent a breast reduction, (also known as a "reduction mammaplasty") at the SurgCenter of Northern Baltimore in Hunt Valley. Her post operative course was very smooth and she went from a "G "to a "C" cup bra which rid her of the neck, back and shoulder pain that her large breasts caused her.
More
Front View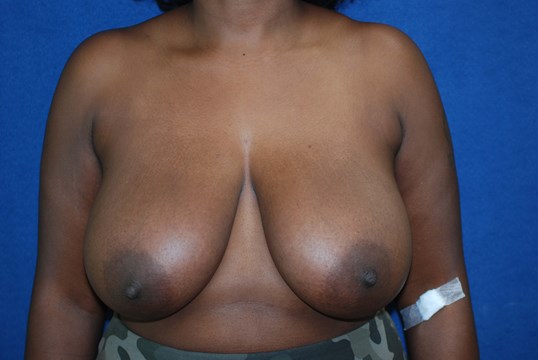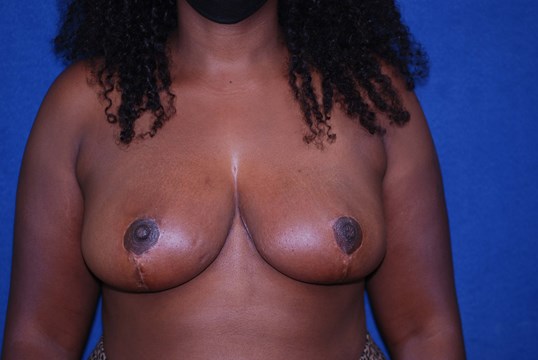 Before and 4 months after breast reduction with removal of 645 grams from the right breast and 696 grams from the left breast. More
Side View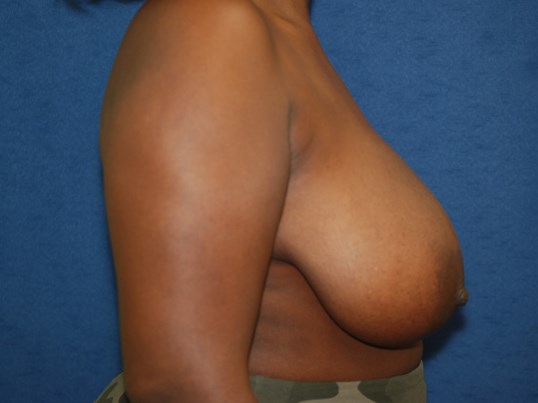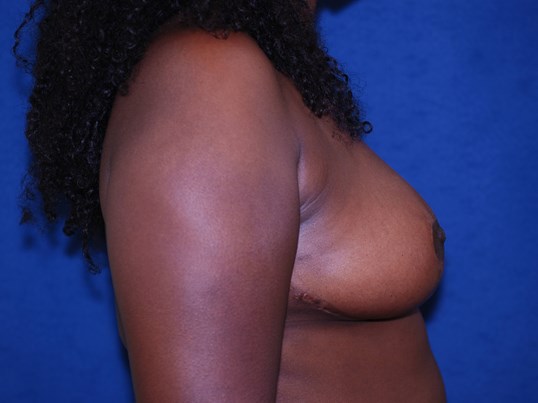 This patient's breasts are no longer sitting on her abdomen so there is no longer a source for the skin rashes she had between the breast and abdominal skin. More
Oblique View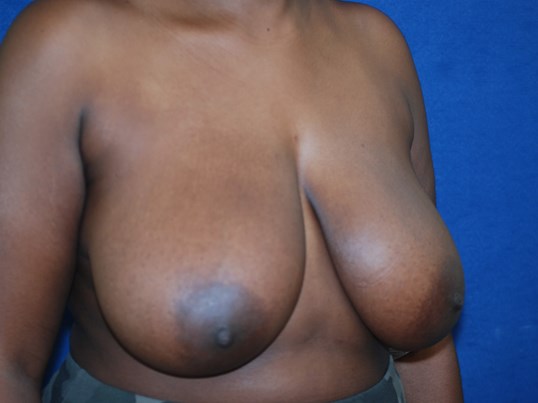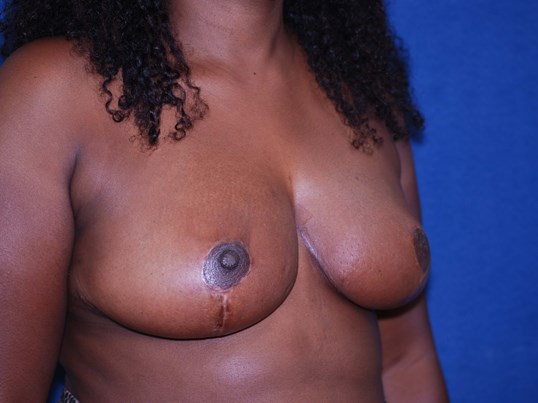 The after photos were taken 4 months after her surgery. This patient was using silicone on the scars as recommended. Her scars will go on to improve over the next 6-8 months. More
Reduction of Large Breasts
The reduction of large breasts can relieve patients of neck, back, shoulder and breast pain as well as rashes beneathe the breasts, painful strap mark indentation and difficulty with exercise and daily activities. The cosmetic improvement in the appearance of the breasts can also not be underestimated.
Location