Implant Exchange and Donut Mastopexy
Procedure Details
This 54 year-old fair skinned female came to Dr. Woodyard with 17 year-old silicone implants which had ruptured. She had developed breast ptosis which created a "double-bubble" effect with the breast tissue sagging off of her implants. A breast lift using just the areola and an implant exchange with capsulectomies was recommended. She proceeded with surgery as recommended and was thrilled with the outcome.
More
Front View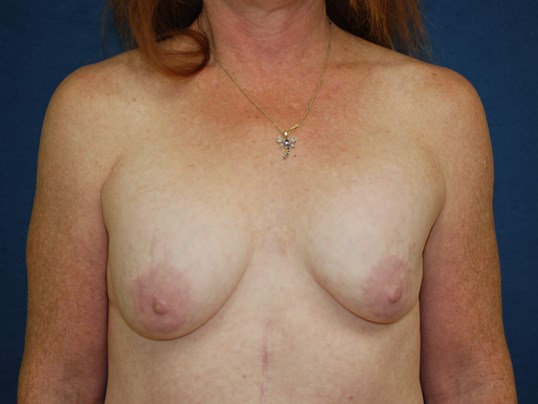 She was a 36C cup before surgery and a 36D cup after surgery. More
Oblique View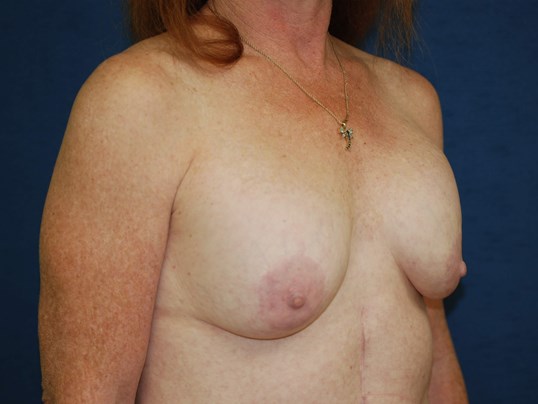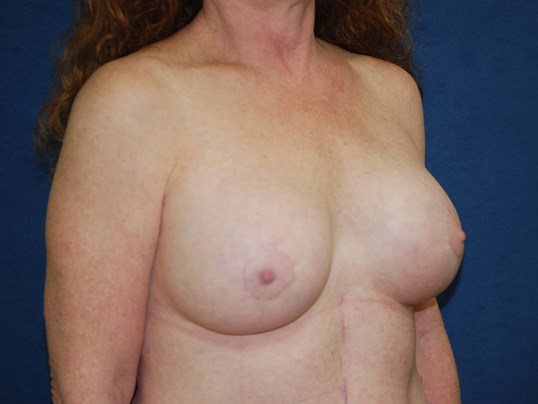 Nipple position is improved post procedure. More
Side View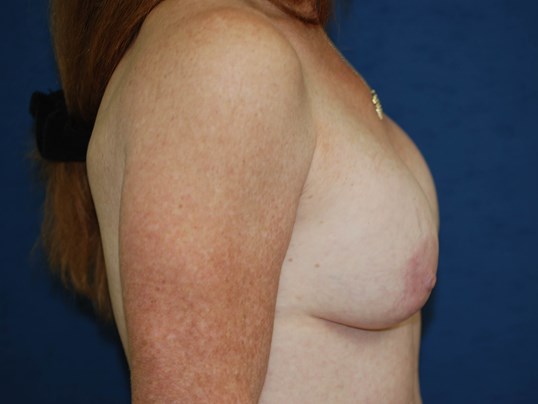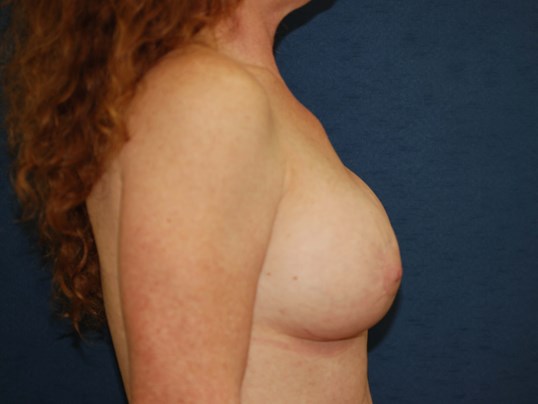 Sagging breasts have been lifted in post procedure photo. More
Mastopexy and Implant Exchange
Nipple malposition with breast implant exchange can sometimes be corrected with a donut mastopexy which limits the mastopexy scar to around the areola. This is done to elevate the nipple and can provide a small amount of tightening. It is a good procedure for mild to moderate ptosis, particularly when an increase in implant size has been chosen.
Location