Baltimore Implant Exchange
Procedure Details
This 49-year-old white female had noticed that her right saline breast implant had deflated. She had undergone breast augmentation 20 years earlier. She was ready to address the issue and it was recommended that silicone gel implants be used to replace her aging implants. Wrinkling of her implants was also noted and would be addressed with using a slightly larger implant. The age and weight of her implants had also caused her breasts to sag. A nipplepexy would help to correct her low nipple position. She is a very active person and was aware that she would not be able to do her full exercise regime for about 6 weeks. The patient complied and healed in a very timely fashion with a great outcome.
More
Front View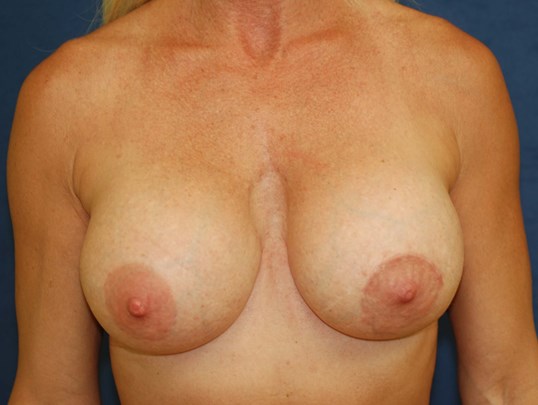 Mentor 375cc smooth round moderate plus profile gel on right side. Mentor 400cc smooth round moderate plus profile gel on left side. More
Side View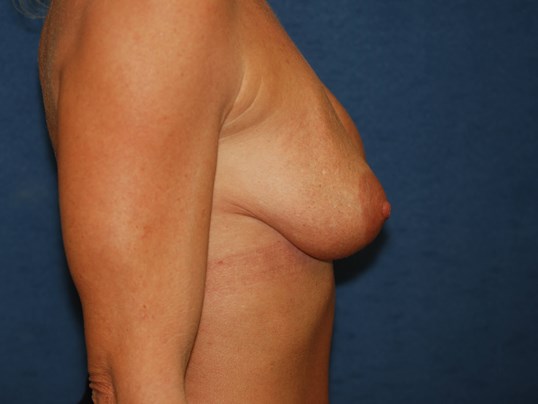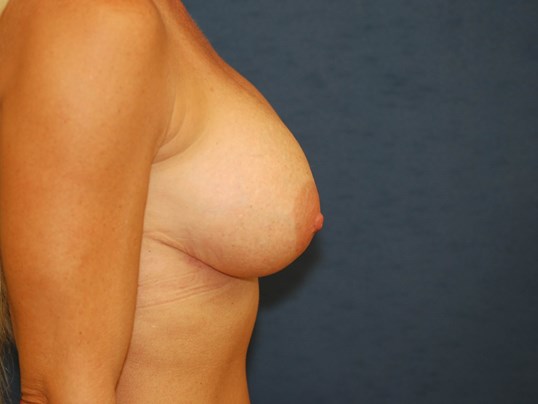 Before photograph shows the deflated right breast implant. More
Right Oblique View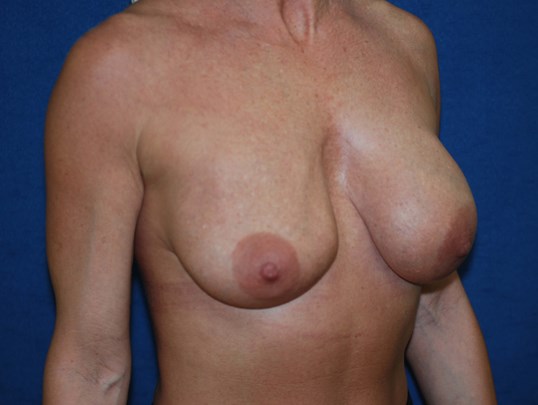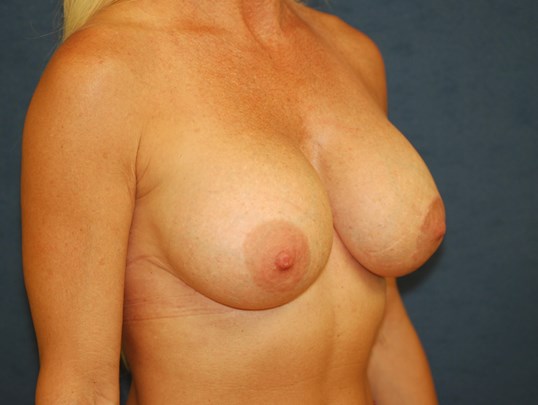 Left Oblique View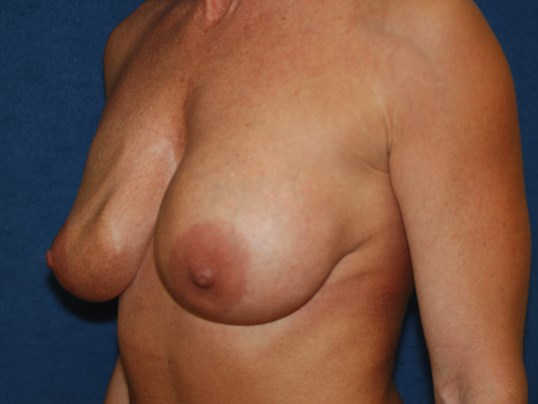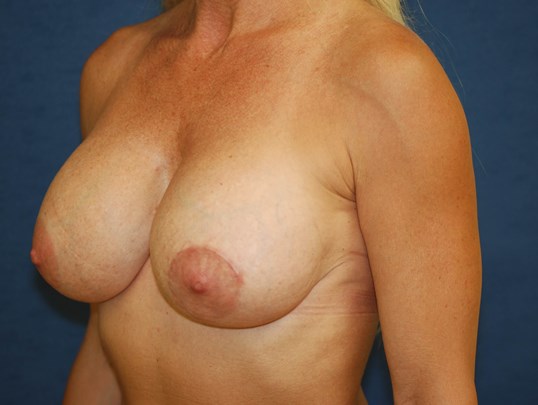 In Bra-AFTER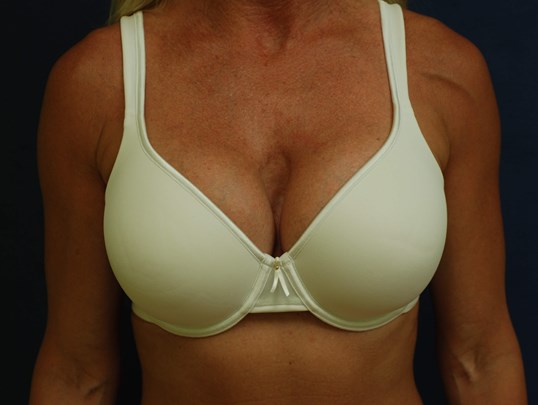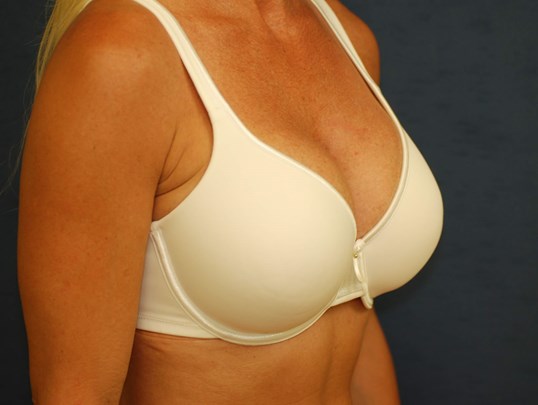 In this patient, as in many patients, replacement of saline with silicone implants is a good choice. Rippling is far less of a problem with silicone implants and they feel much more natural than saline implants.
Location