Eyelid rejuvenation after weight loss in Owings Mills
Procedure Details
This 52 year old woman presented to the office unhappy with puffiness of her lower lids that worsened after her 70 pound weight loss. She was extremely happy with the results of her surgery which included upper blepharoplasty and lower transconjunctival blepharoplasty(performed from the inside of the lower lids) combined with fat transposition into the lower lid tear troughs to diminish the appearance of dark circles beneath the eyes and smooth the lower lids.
More
Frontal View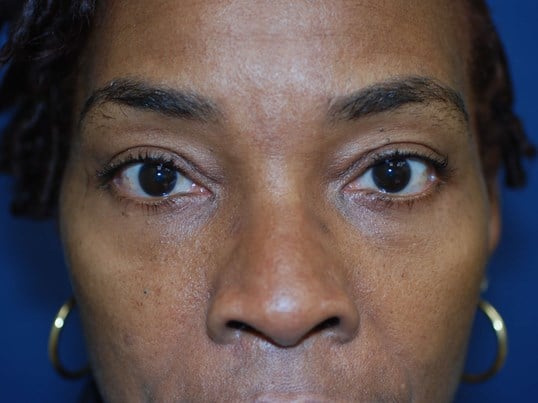 Notice the considerable improvement after upper and lower blepharoplasty with fat transposition into the tear troughs. More
Oblique View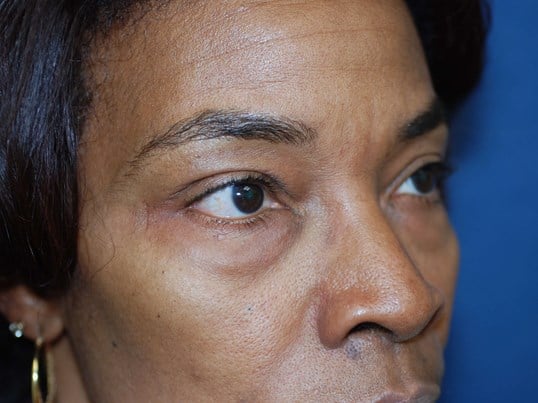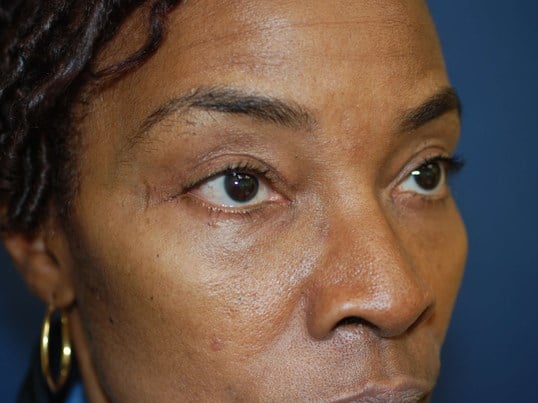 This view demonstrates the improvement in both upper and lower lids. More
Upward Gaze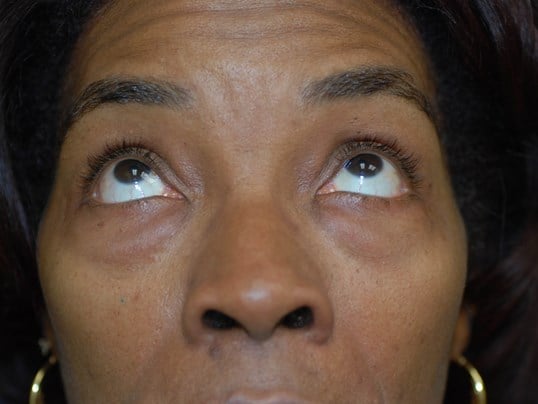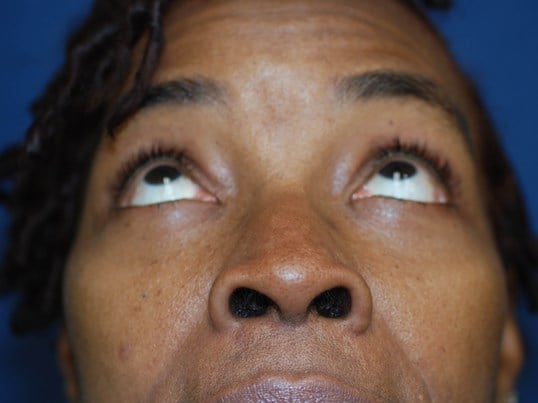 This view demonstrates smoother, less puffy, lower eyelids. More
Upper and lower blepharoplasty
For many of us, the first signs of aging appear around the eyes. This can be accelerated by chronic sun damage or weight loss. Blepharoplasty is the procedure to remove excess skin and fat around the eyes to refresh the appearance and reverse the signs of aging. Visible scars are negligable and the result is a fresher, more rested appearance. For some patients with excess fat causing puffiness of the lower lids, that fat can be transposed into the tear troughs beneath the eyelid to smooth the transition between the lower lid and cheek junction.
Location