Neck Lift in Baltimore
Procedure Details
This 71 year old woman desired improvement in her neck line. She underwent a neck lift with submental platysmapalsty and was very happy with the improved neck contour that she obtained.
More
Side View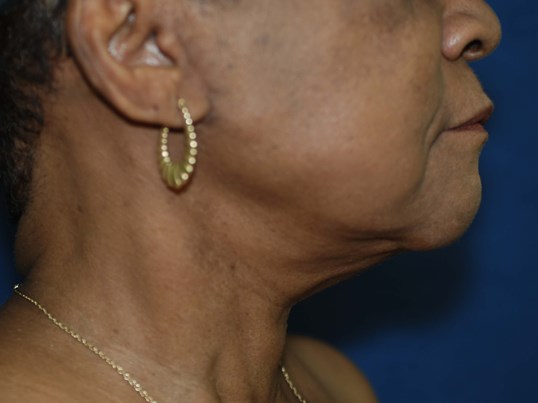 Neckline shows an improved overall contour. Significant reduction in excess skin at submental/chin area. More
Oblique View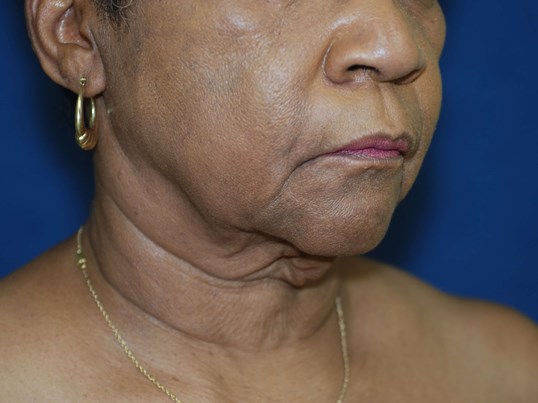 This photograph angle shows the much improved neck contour. "Jowling" was also improved. More
Front View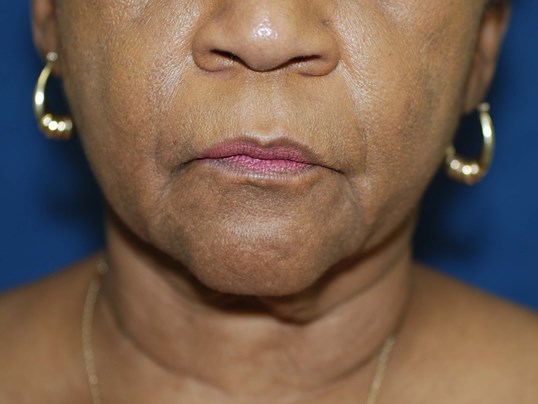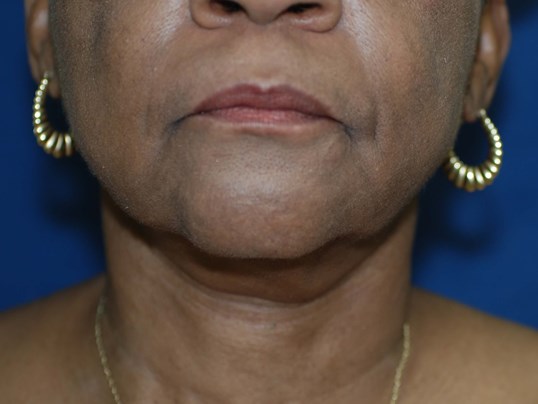 A neck lift procedure is performed to improve the appaearance of the neck line. It is also included in facelift which includes improvement in the jaw and cheek areas as well as the neck line.
Location