Neck Lift and Liposuction in Baltimore
Procedure Details
This is a 59 year old woman who was unhappy with the appearance of her neck for many years and came to the office interested in neck rejuvenation. On initial exam, she appeared older than her age with the most significant areas of aging noted in the neck and lower face. She had loose, hanging skin in the neck with excess fat, complete loss of definition of the lower jaw line and moderate jowling. She underwent lower face and neck lift combined with liposuction of 200 cc of fat, Giampapa suspension platysmaplasty and corset platysmaplasty. Her neck contour has been markedly improved providing her a more youthful appearance.
More
Side View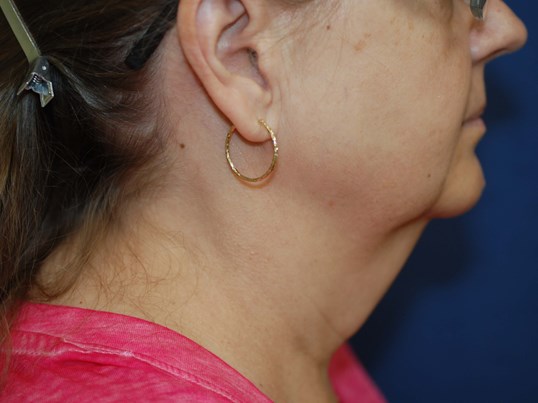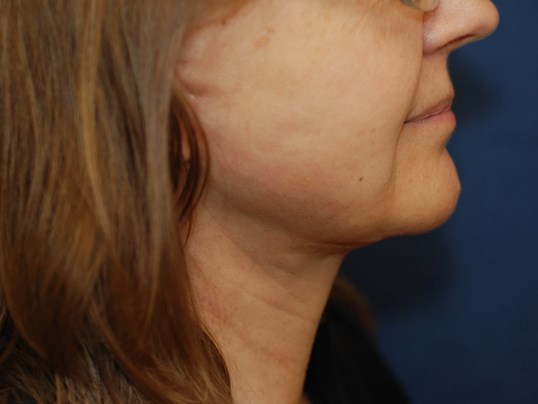 Note the tremendous improvement in neck contour and correction of jowling demonstrated in this view. More
Frontal View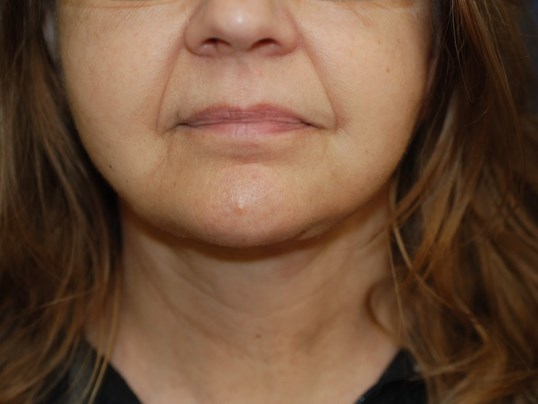 This view demonstrates significant improvement in the lower face and neck line, particularly of the jowls and marionette lines. More
Oblique View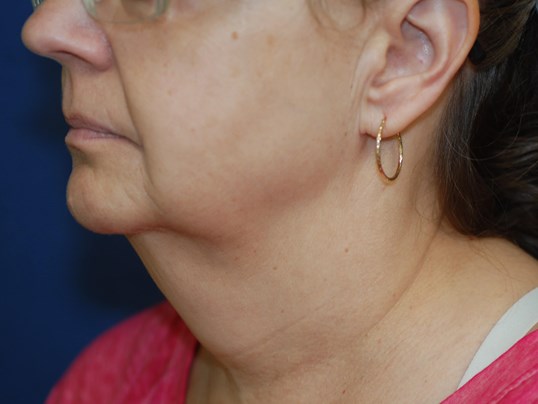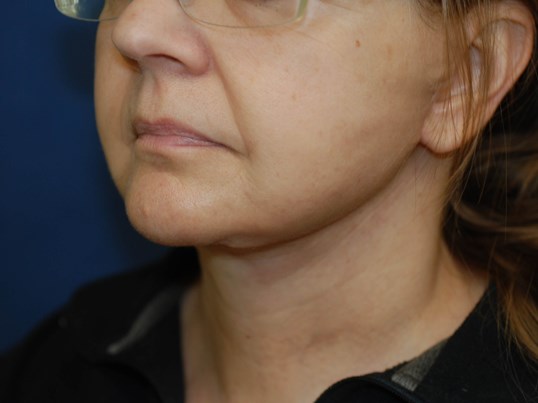 Improved jaw definition More
Neck lifting and liposuction
Neck lift procedures are customized to individual patient needs based on their anatomy, age, weight and level of skin elasticity. Necklifts are often combined with lower facelift procedures to improve the appearance of the jaw line and decrease jowls in older individuals. In young patients who simply have excess fat, often liposuction alone can improve contour significantly.
Location