Facial Rejuvenation With Fillers and Neurotoxins
Procedure Details
This 58-year-old female presented to the office complaining of facial aging, worsened after a 50-pound weight loss. She had generalized volume loss with under eye circles, deep marionette lines and nasolabial folds, early jowling and perioral wrinkes. She was injected with Bellafill for general long term volume restoration and with Radiesse and Restylane for contouring and wrinkle reduction. She had a fantastic result and was extremely pleased with how fillers worked to rejuvenate her appearance. She also had regular neurotoxin injection for lines between the brows and crows which opened up her eyes.
More
Front View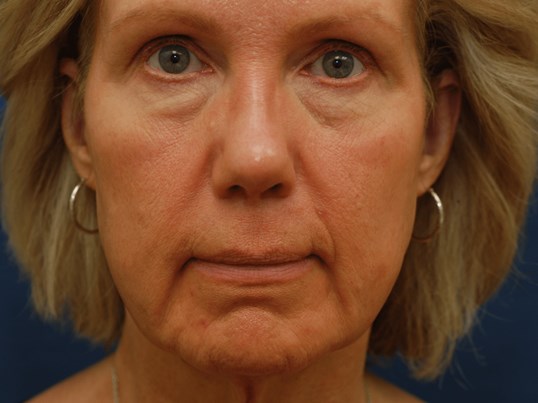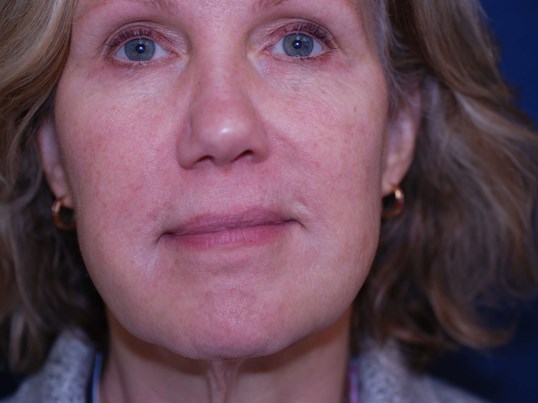 Before and 3 and 1/2 years after regular filler and neurotoxin injections in a 62 year old woman. More
Oblique View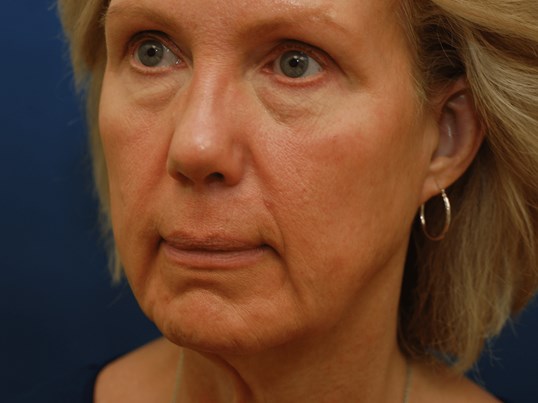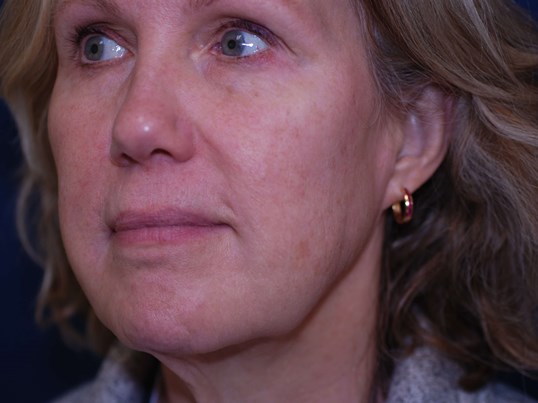 Her filler injections consisted of Bellafill as a foundation for collagen production and Radiesse and Restylane for targeted volume and wrinkle reduction. More
Facial rejuvenation No surgery
Not all facial rejuvenation requires surgery. Non surgical options include injection of fillers and/or neurotoxins to add volume and decrease wrinkles. There are many options for both of these depending on the age of the patient and the desired result.
Location