Correction of Nasolabial Folds in a Male
Procedure Details
This 52 year-old African American male was bothered by his deep "smile lines" nasolabial folds. This was his first cosmetic treatment and he wanted to start off with something that would be ideal for correcting his concerns without being permanent. He has excellent correction with just one 1.5 ml syringe of Radiesse. He is very pleased that the dermal filler gave him a very natural improvement. He will return when he feels he needs additional treatments.
More
Front View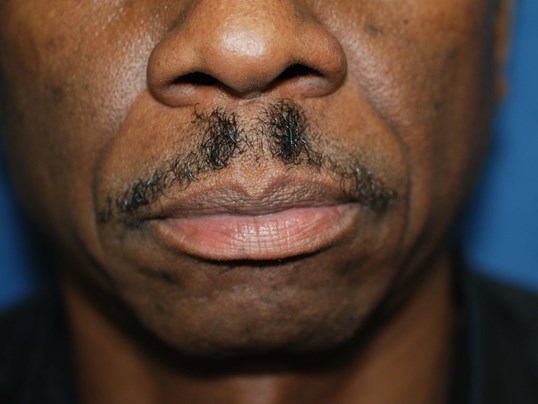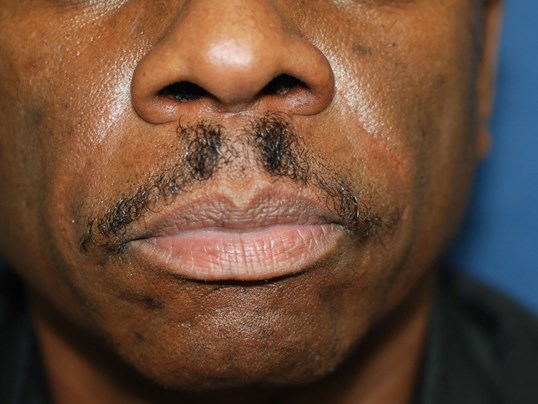 1.5 ml of Radiesse filler to nasolabial folds. More
Oblique View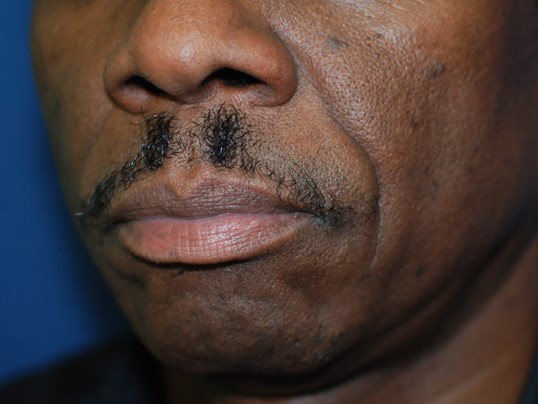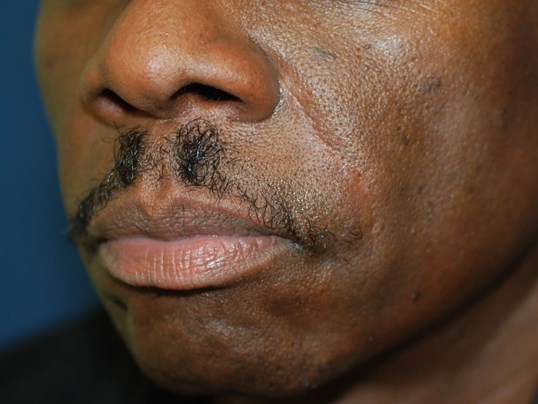 1.5 ml of Radiesse filler. More
Radiesse is a biostimulatory filler. It stimulates collagen production for a natural result that usually lasts a year. It can be used to correct malar flattening, add volume to the cheeks and nasolabial folds, along the jaw line and chin.
Location