Revance RHA Lip Rejuvenation
Procedure Details
This 43 year old woman was unhappy with aging of the lips and peri-oral region. Exam revealed a deflated appearance to the lower face and lips which was rejuvenated with a syringe of RHA-3 to the lips and a syringe of RHA-4 to the oral comissures, marionette region and submental crease . She was very happy with the softer and more youthful result.
More
Front View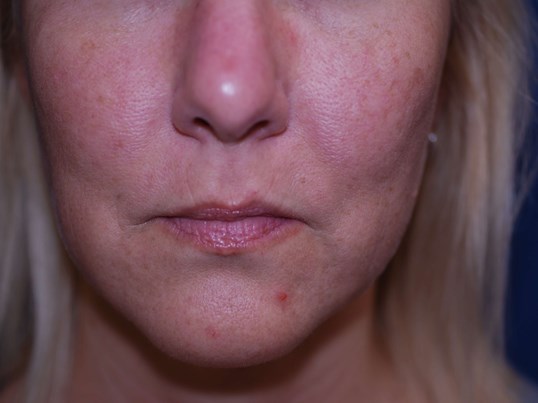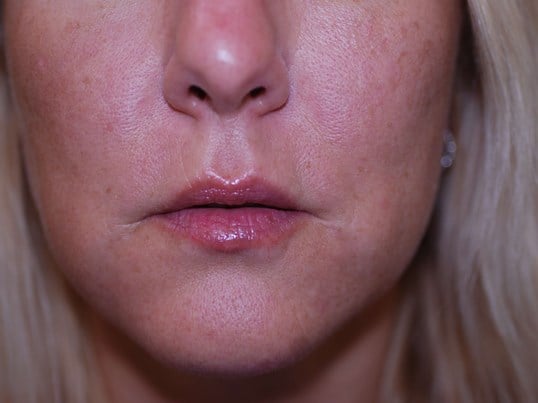 Before and 6 weeks after lip and peri-oral RHA hyaluronic acid filler injection. More
Rejuvenation with Lip Fillers
Our lips deflate with age which eventually leads to wrinkles around the mouth and less visible lips for wearing lipstick. The volume loss usually involves the chin and lower face as well. Rejuvenation can be immediately restored with the injection of a hyaluronic acid filler such as Restylane, Juvederm or the newer RHA fillers as in this case. Most results will last up to a year.
Location