Boost Your Confidence With Breast Augmentation Surgery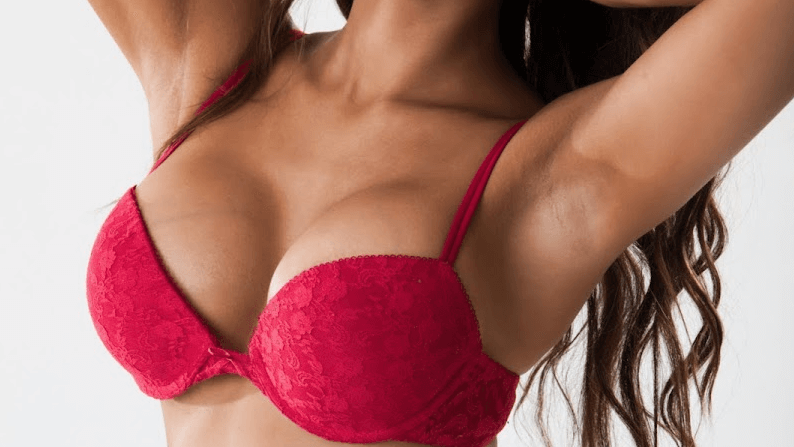 If the size, shape, and overall appearance of your breasts are closely tied to your feelings of femininity and desirability, you are not alone. Millions of women struggle with their confidence due to their naturally small breasts or breasts that have changed over time, but you don't have to. With breast augmentation, you can join the many women who have given their self-esteem (and their feminine figure) a boost. In this blog, board-certified female plastic surgeon Dr. Janet Woodyard, founder of Dr. Woodyard Plastic Surgery near Baltimore, MD, discusses both the aesthetic and psychological results that may be possible for you with breast augmentation surgery.
Why should I get breast implants?
There are many different reasons why a woman may choose to undergo breast augmentation surgery. In some cases, a woman may have felt self-conscious about her naturally small breasts for years or even decades. Other times, a woman's breasts may have lost volume or changed in other ways due to various life events, like weight fluctuation, breastfeeding, or having breast cancer surgery. Some of the most common concerns or factors that prompt women to consider a breast augmentation in Baltimore, MD include:
Breasts are naturally small
Low self-confidence due to appearance or size of breasts
Asymmetric breasts
Smaller breasts after having children, breastfeeding, or losing weight
Previous mastectomy or lumpectomy
History of trauma or abnormal breast development
Desire for larger breasts, in general
Want to feel more feminine
Clothes don't fit properly with small breasts
What are my options for breast implants?
Breast augmentation is most often performed by placing either saline or silicone gel implants within the breast pocket. There are several decisions you'll make leading up to your procedure, and Dr. Woodyard will help guide you through these selections to determine the most appropriate surgical plan based on your body type, health history, and desired aesthetic goals. Some of the choices you'll make ahead of your breast augmentation surgery include:
Implant type: Saline or silicone gel
Implant size: Volume as measured in ccs
Implant profile: How far it projects out from the chest wall
Implant placement: Above the chest muscle or beneath it
Incision type/placement: Inframammary, periareolar, transaxillary, or transumbilical
In addition, Dr. Woodyard can discuss the possibility of pairing your breast augmentation with a breast lift, or mastopexy, if you have concerns about sagging or drooping breasts.
What to expect after breast augmentation surgery
Following your breast augmentation, you may need up to 1 – 2 weeks off of work for your initial healing and recovery stage. Most women can resume desk work and light activities thereafter, with more strenuous physical activity and heavy lifting restricted for up to 6 – 8 weeks or until cleared by Dr. Woodyard. At this time, the majority of your breast augmentation swelling will have subsided, and your implants and tissues will begin to soften and settle, allowing you to enjoy the sexy, feminine new look — and boosted self-confidence — you deserve.
Send your self-esteem soaring with breast implants in Baltimore, MD
Don't let the size, shape, or appearance of your breasts bring you down any longer. If you are ready to feel more confident, more feminine, and more desirable with breast augmentation surgery, call Dr. Woodyard Plastic Surgery to schedule your private consultation with premier Baltimore, MD board-certified plastic surgeon Dr. Janet Woodyard today.