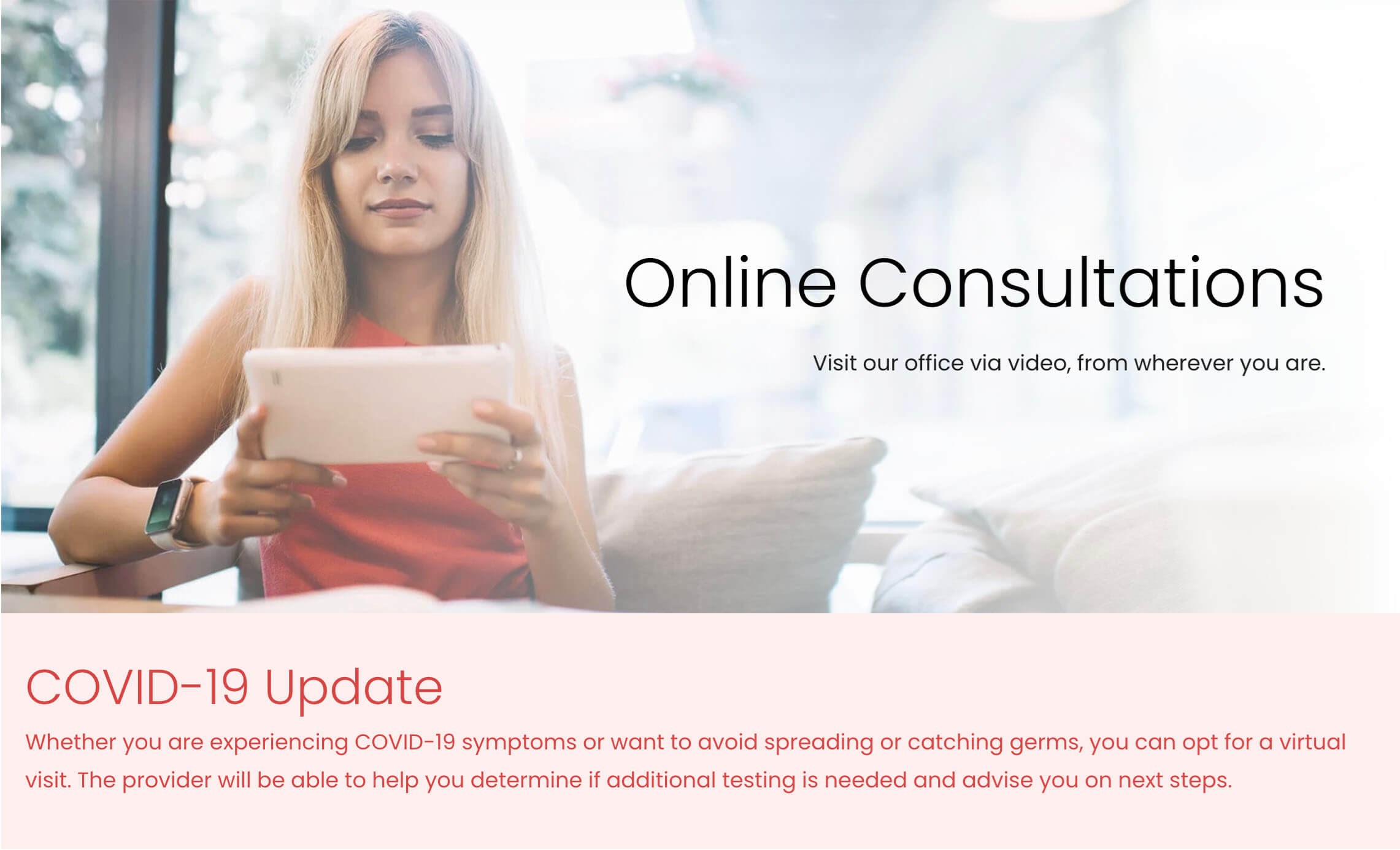 How to Request an Online Consultation

Our practice is now conveniently offering Virtual Visits & Online Consultations for our patients that are out of state and unable to make it to the office in-person.
The cost for an initial online consultation is $50.00. This is a preliminary evaluation and will be followed with an office visit for your physical exam. There is no charge for the follow up office consultation and exam to finalize recommendations and fee quotes before scheduling your procedure.

Please fill out the form linked below with as much detail as possible. It will ask you to upload 3 images of yourself focusing on the area of interest, either face or body. In most cases, it is best to have someone take these photos for you with the camera held at the same height as the area in question as these photos will be the basis for Dr. Woodyard's evaluation and discussion with you.

After reviewing your form, our office staff will reach out to you to schedule an online consultation. You will be emailed a secure link to connect with our team via a HIPAA-compliant video conferencing tool at a scheduled appointment time. If you have any questions, please feel free to contact us via phone at 410-363-9000.
Request An Online Consultation